ALBUM REVIEW: The Cactus Blossoms Get Comfortable on 'One Day'
Posted On February 10, 2022
---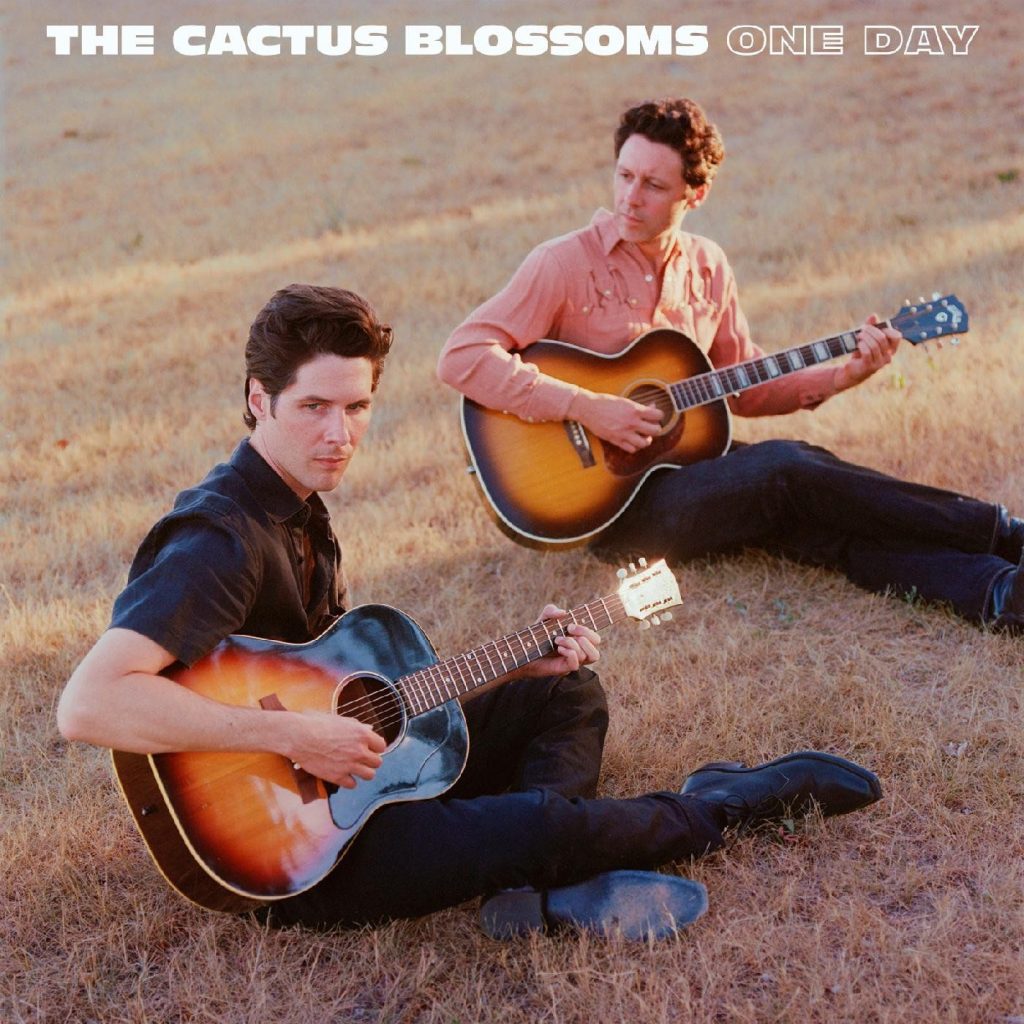 The sparkling harmonies of the Everly Brothers meet the choogling guitar of Dale Watson on "Hey Baby," the opening track of The Cactus Blossoms' new album, One Day. A chugging rockabilly tune drives this pickup song that opens the door to the group's roadster, inviting us to step inside, take a seat, and cast our cares to the wind. Echoes of Don Schlitz's "The Gambler" bounce through the song's chorus, while brothers Jack Torrey's and Page Burkum's voices circle effortlessly around each other in crystalline tones. "Hey Baby" offers a glimpse into the soundscapes through which the Cactus Blossoms carry us on the rest of their third album.
The Beatles-esque title track evokes the loneliness and regret over the breakup of a relationship, with sparse vocals flowing over shimmering Wurlitzer rolls. Jangly guitars cascade sparklingly through the Byrds-like "Is It Over," a tale of an aging music star looking back with longing and resignation at his days on the road and stage. Jenny Lewis joins the brothers on "Everybody," a languorous, soulful meditation on our persistent attempts to do the best we can to get by. The brothers may want to ask Lewis to join them more often, for she adds a vocal dimension to this song that carries us out of the comfortable rhythms that give The Cactus Blossoms' songs a repetitive sound.
Conjunto rhythms drive the minor-chord rockabilly reverberations of "Ballad of an Unknown," an ode to a broken man cast out by society, while the pop-inflected "Lonely Heart" perks along with bright-eyed innocence and optimism. The album closes with the dreamy "If I Saw You," which blends airy jazz guitars with spiraling harmonies and a dash of The Beatles' "If I Fell" to create an atmospheric love song.
There are few surprises on One Day, which rides steadily along what The Cactus Blossoms do best: sharing intimate harmonies that envelop us in a warm and familiar pop sound.
---