ALBUM REVIEW: Shakey Graves' 'Movie of the Week' Maps Life's Big Search
Posted On September 12, 2023
---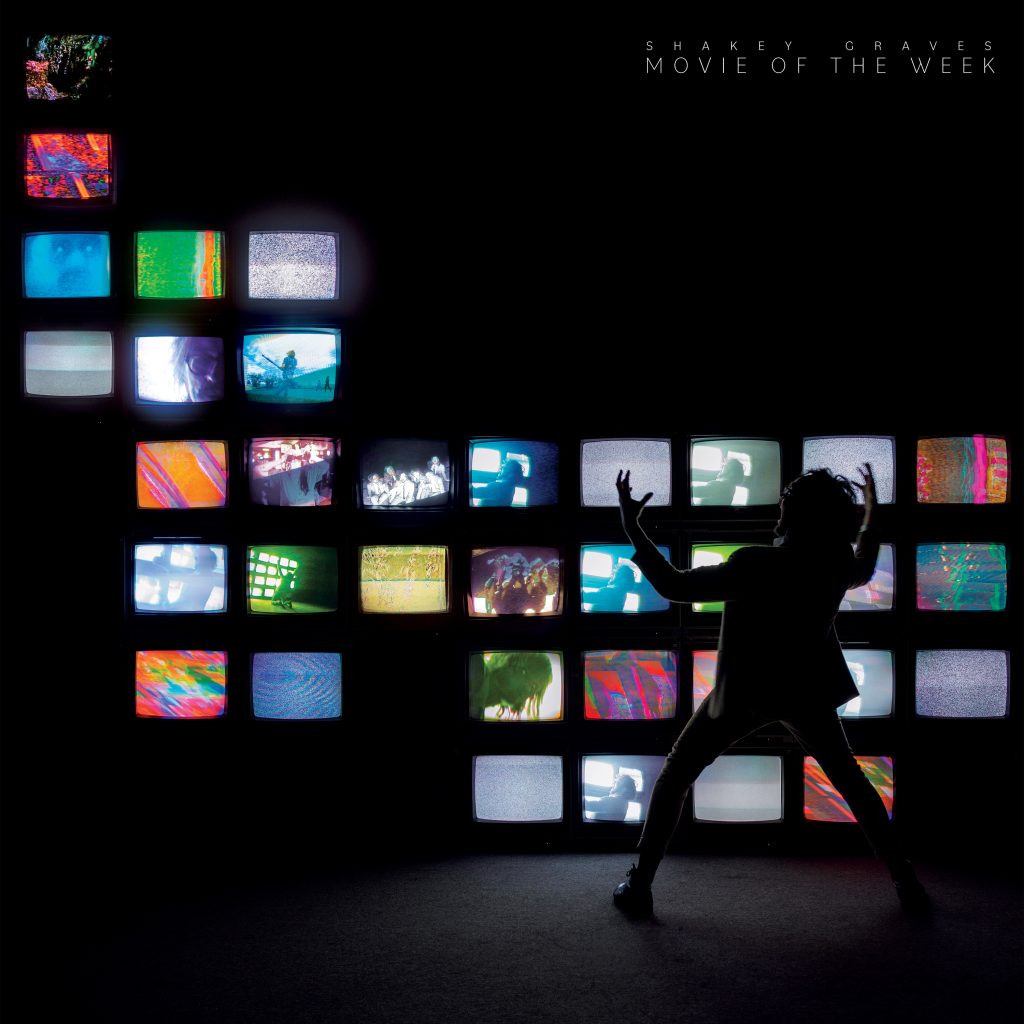 Movie of the Week, the latest by singer-songwriter Shakey Graves (the nom de plume of Alejandro Rose-Garcia), has an intriguing backstory. It started out in 2018 as an entirely different thing altogether, a soundtrack Rose-Garcia had recorded for some friends who were making a movie. His vision of the film and its accompanying music didn't align with that of the director, so the project was scrapped and the compositions were largely unused.
Rose-Garcia has revisited this material on his latest LP. Conceived as a soundtrack to an imaginary film playing in his head, Movie of the Week plays differently than any other release in the expansive Shakey Graves catalog. It's less reliant on his offbeat brand of folk-rock and instead pushes him into the realm of psychedelic pop, samples, and more abstract arrangements. The change in strategy works, as it results in an engaging, coherent listen and collection of music that one could imagine hearing in a movie (just don't ask me to explain the apparently David Lynchian plot of said flick).
Single "Ready or Not," a duet with Sierra Ferrell, is a charming track about the unpredictability of life. Despite its seemingly whimsical arrangement and performance, Rose-Garcia and Ferrell run the emotional gamut of the highs and lows of existence, from just enjoying the weekend off from work to death. Sonically, it feels like a successor to the first breakthrough Shakey Graves single, the 2014 track "Dearly Departed," and serves to connect this record to his past work.
On Movie of the Week, "Ready or Not" is a bit of a musical outlier. "Lowlife," with its moody vocal performance and melody that sounds like a roots rendition of '90s electronica, feels like it belongs in a seedy noir film. It pairs nicely with "Century City," a narrative-driven affair about running away to the big city in search of a new, important life.
The themes of escape and finding your way through the travails of life all coalesce on "Evergreen." Lush and kaleidoscopic, Rose-Garcia sings of wishing to remain in a dream state and in tune with the natural world while he looks to decipher the meaning of it all.
Actually, that may be the point of the fictitious movie that inspired Movie of the Week, that life is a journey in search of purpose. That concept works as a film (and has countless times), and Rose-Garcia pulls off the theme with aplomb on this album.
Shakey Graves' Movie of the Week is out Sept. 15 on Dualtone Records.
---