ALBUM REVIEW: Peter Rowan Bridges Genres and Generations on 'Calling You From My Mountain'
---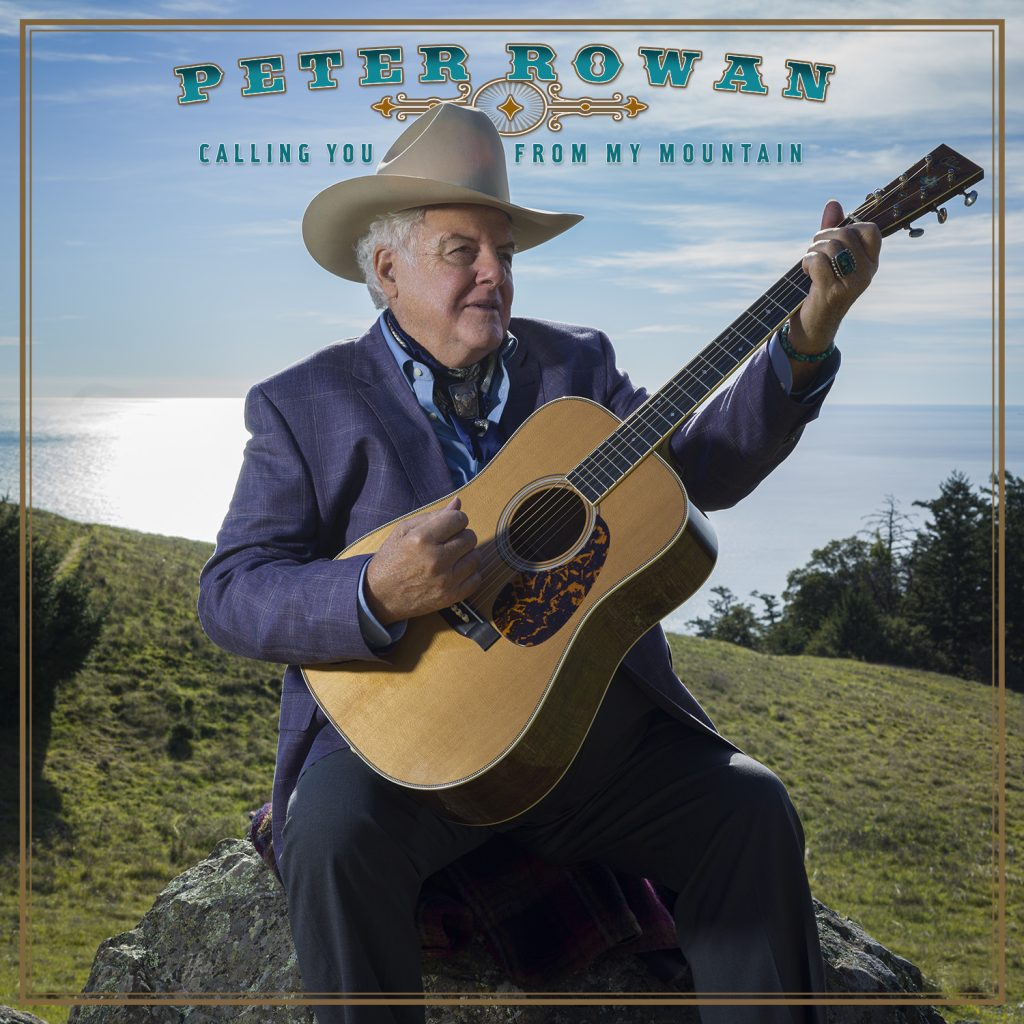 "Bluegrass will not let me leave," Peter Rowan insists. But that doesn't mean he'll be confined by any boundaries that fans, critics, or artists may put on the genre.
Rowan has impeccable bluegrass cred, having been a member of Bill Monroe's Blue Grass Boys as a 22-year-old upstart. But he maintains that Monroe always encouraged him to be himself, shouting at him on stage to "sing it like Peter Rowan." Rowan has not wavered in following that advice, his voluminous catalog encompassing just about every style of music, with even a reggae excursion, 2005's Reggaebilly, in the mix. Rowan expanded his grassy roots with David Grisman, Jerry Garcia, and Vassar Clements in Old and In the Way; toured with Lightinin' Hopkins and Sonny Terry and Brownie McGhee, Tony Rice, and Flaco Jimenez; and blazed a smoky trail with Cindy Cashdollar and The Free Mexican Airforce.
For his latest album, Calling You From My Mountain, Rowan set out to do a Hank Williams tribute based on Williams' alter ego, Luke the Drifter. But the pandemic got in the way, and Rowan drifted away from his initial focus, ending up with a catchall grab-bag of Rowan-isms.
On this album, just as with the rest of his career, bluegrass is just the jumping-off point. Even when Rowan calls down from his high and lonesome mountain, the geography is as liable to be Tibetan as Appalachian. Harmonizing with Molly Tuttle and Lindsay Lou, "From My Mountain (Calling You)" celebrates the liberation of his friend Yungchen Lhamo, a singer who fled over the mountains of Tibet with her young son to escape the Chinese invasion. Although Appalachian in tone, there's still enough room for some high lonesomeness to seep in from another peak a world away.
Rowan sings like an angel on Lightnin' Hopkins' "Penitentiary Blues (Big Brazos)," but the lyrical content is from the other end of the spectrum. Hopkins' lament oozes with the sheer misery of doing hard time, made worse by the assertion that he's doing time for another man's crime.
Rowan pays the opportunity he was given by Monroe forward with his young band, encouraging mandolinist Chris Henry, banjo player Max Wareham, fiddler Julian Pinelli, and bassist Eric Thorin to take liberties with the music, up to a point. As the band clucks and pecks around him on "The Song That Made Hank Williams Dance" is punctuated by Henry and Pinelli taking feathery flights of fancy, but it's still Rowan, with vocal help from Shawn Camp, who brings 'em back to earth.
Other outside youthful help is provided by Billy Strings on "A Winning Hand," a Rowan original with a Hank Williams feel. Strings gets turned loose on "The Freedom Trilogy," a mashup of "Eagles Nest," "Panther in a Cage," and "Freedom State of Mind," turning in a virtuoso display of his too-many-fingers-to-be-believed guitar runs, matched for dazzling speed by Henry's mandolin, Wareham's banjo and Pinelli's fiddle.
Rowan's still a badass, a rebel with an ongoing cause, never to be pigeonholed.
Calling You From My Mountain is out June 24 on Rebel Records.
---