ALBUM REVIEW: Pete Mancini's Songwriting Hits Home on 'Killing the Old Ways'
---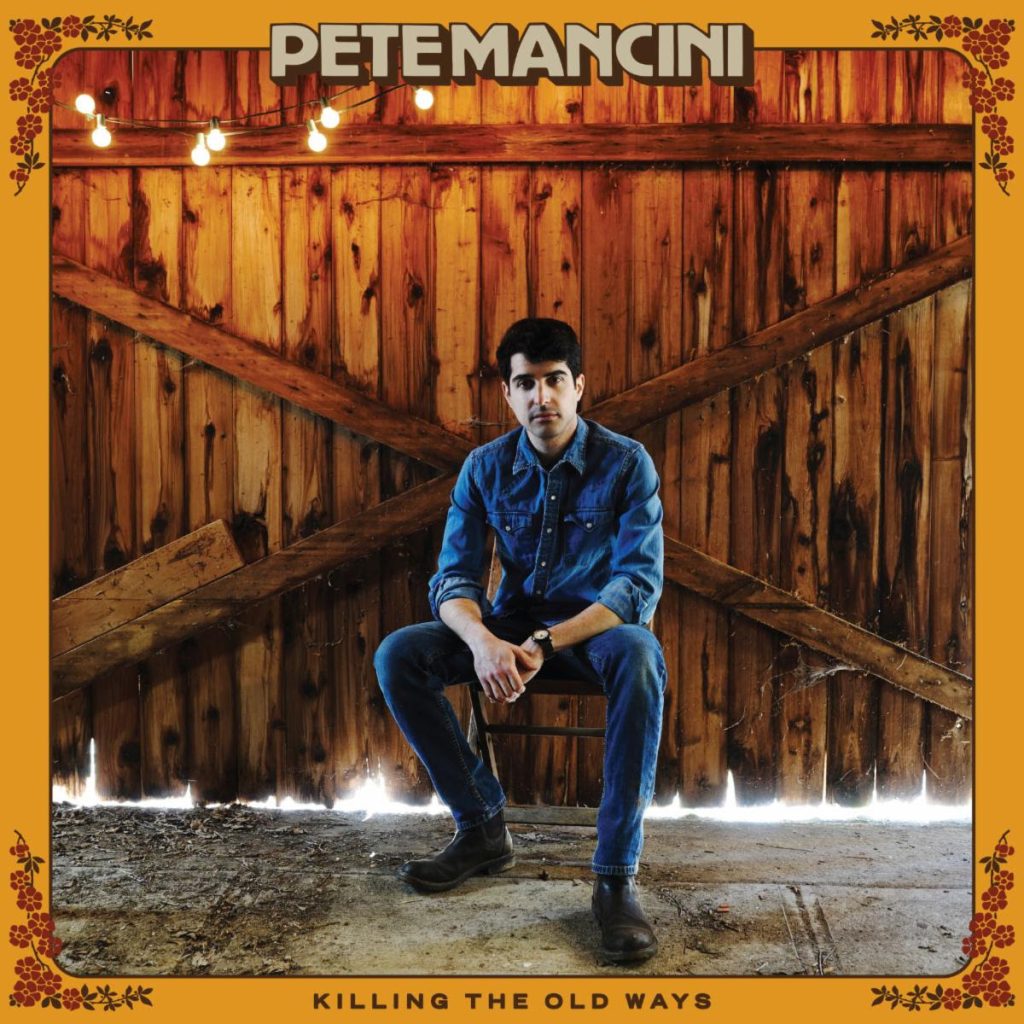 "I'm searching for better days," Pete Mancini sings over the assertive, country-inflected rock of the title song to his new album, Killing the Old Ways.
It's hard to think of a recent time when that sentiment has had deeper resonance. But that's far from the only instance in which the New York singer-songwriter hits home here. Throughout the 10-song set, Mancini stands poised between fatalism and faith, plumbing universal emotions with an almost unassuming mix of craft and feeling that inexorably pulls you in.
Killing the Old Ways was recorded in Water Valley, Miss., and overseen by Matt Patton of the Drive-by Truckers, who also plays bass and co-wrote five of the songs. The music is an amalgam of rock, country, and folk that, like the lyrics, steers clear of cliches.
The brisk "Patchwork" is a folk-like tale with an atmospheric steel guitar that helps give it an ancient air. The soothing "Don't Ask (If You Don't Want to Know)," built around acoustic guitar and piano, neatly encapsulates the set's resignation-resilience dynamic: "The river's gonna overflow … have some faith and don't give up." "Why the Building Falls" also has a crisp, acoustic-textured arrangement and a lively fiddle solo as Mancini advises that, while walls will crumble, "find your truth and live for today." And "High Rise Serenade," despite its title, leans toward country while expressing regret to an ex-lover over past transgressions.
"Standing in the Shadows" gets the album off to a slow, somber start, with Mancini confessing, "I've spent too much time on the darker side," though he does leaven it a bit with a clever reference to the late, great country singer Gary Stewart. "Madison Avenue Blues" is a plaintive lament over ringing rock, while "Horse & Sparrow" rocks with more bite as Mancini works up some working-class rage over societal inequities. "Old Television" is also a rocker with a theme that plays off the album title: "The past is a movie that I don't want to see."
In "Flyover States," Mancini neatly captures the ambivalence of the touring musician, pulled between his drive to keep doing what he loves and his desire to be back home with his loved one. Underlying the song, and just about everything here, is an urge for transcendence that keeps him from succumbing to despair. As he puts it in the title track: "I won't fade away."
---