ALBUM REVIEW: On 'Lines in the Levee,' Town Mountain Strives for Songs That Matter
Posted On October 5, 2022
---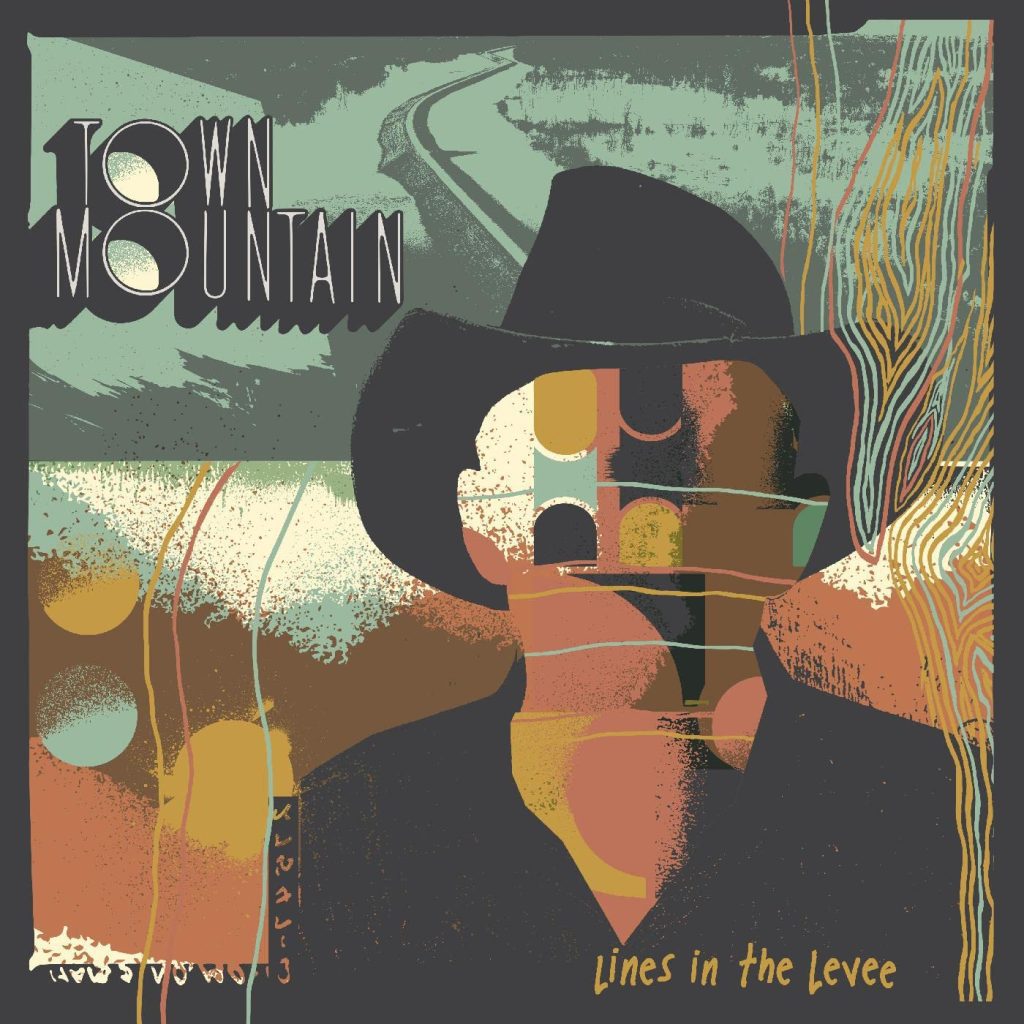 With their latest album, Lines in the Levee, Asheville, North Carolina-based Town Mountain takes time to look back at what they have lived through and to examine the legacy they will leave. The tracks offer glimpses into the tensions between staying home and taking to the road, the temptations just outside the stage door, and the frustration of trying to write a song that has not already been written.
Appearing on the heels of Hurricane Ian and evoking memories of Katrina, the title track serves as a foreboding recognition of the threats posed by both actual floodwaters pushing against a crumbling levee and the sense of helplessness in the face of impending trouble. A driving beat on the song from new addition Miles Miller is reminiscent of The Band.
Seven albums deep into their career, Town Mountain has racked up some serious miles on the road, which comes out in several songs on Lines in the Levee. On "Comeback Kid," written by mandolinist Phil Barker, the narrator returns home to "the town of my youth / I was never gonna stay," and gets ready to take the stage as his "chest pounds like a distant drum."
"Firebound Road" shows another side to the road, facing ultimatums to "make your mind up now / You can saddle up or settle down." Details in the lyrics ring both amusing and believable as the band arrives for a show in Hollywood only to find their name reversed on a marquee that reads "Mountain Town" and has "beers in the treadmill room" while waiting to get into their hotel rooms.
Close listening suggests the musical and lyrical influence of John Prine, and Town Mountain gives their hero an actual nod at the end of "Daydream Quaratina," announcing "We'll lift up our bottles and sing one for Prine." Fans can almost imagine Prine singing along on the chorus of the track that follows, "Big Decisions," whose final verse offers advice inspired by Prine's "Spanish Pipedream":
Just sip a little clear in the evenings, say your prayers twice a week
Spend a little less time on the TV news and a little more time on the creek.
Banjo player Jesse Langlais takes lead vocals on his song "Seasons Don't Change," in which he finds himself "wearing short pants on Valentine's Day" and "scrambling eggs on a hot tin roof" while making subtle observations on climate change even though he "Don't hold no degree."
A thread running through the album is the struggle to create songs that matter, to "leave some things that are good" and to "think up ideas for oneself," as they sing on "Distant Line."
Throughout Lines in the Levee, Town Mountain achieves balance, not only varying the pace of songs but also moving between serious introspection and humor. "American Family," co-written by guitarist Robert Greer and Lisa Anne Simmons, paints a family picture rivaling Robert Earl Keen's family Christmas gatherings.
Town Mountain's sound, too, can best be described as a blend. "Firebound Road" has a honky-tonk vibe, while "Unsung Heroes" is pure Allman Brothers-style Southern rock, and "Comeback Kid" has a flavor of country and blues.  The vocals, shared by Greer, Barker, and Langlais, maintain a country timbre. In their instrumentation, the band keeps to a core of traditional bluegrass with fiddle, banjo, mandolin, bass, and acoustic guitar, but other sounds, including Wurlitzer organ, sitar, and conga, add layers.
While the band and its sound are at home in their Appalachian mountain town, Lines in the Levee takes listeners on a wide-ranging journey along the "Distant Line":
A modern day warrior, pen as your sword
Mind as your gun, writing the word
Or speaking the truth to those who weren't told
From your hometown or all around the world.
Town Mountain's Lines in the Levee is out Oct. 7 on New West Records.
---