ALBUM REVIEW: On 'Lavender Days,' Caamp's Best Shade Is Keeping It Simple
---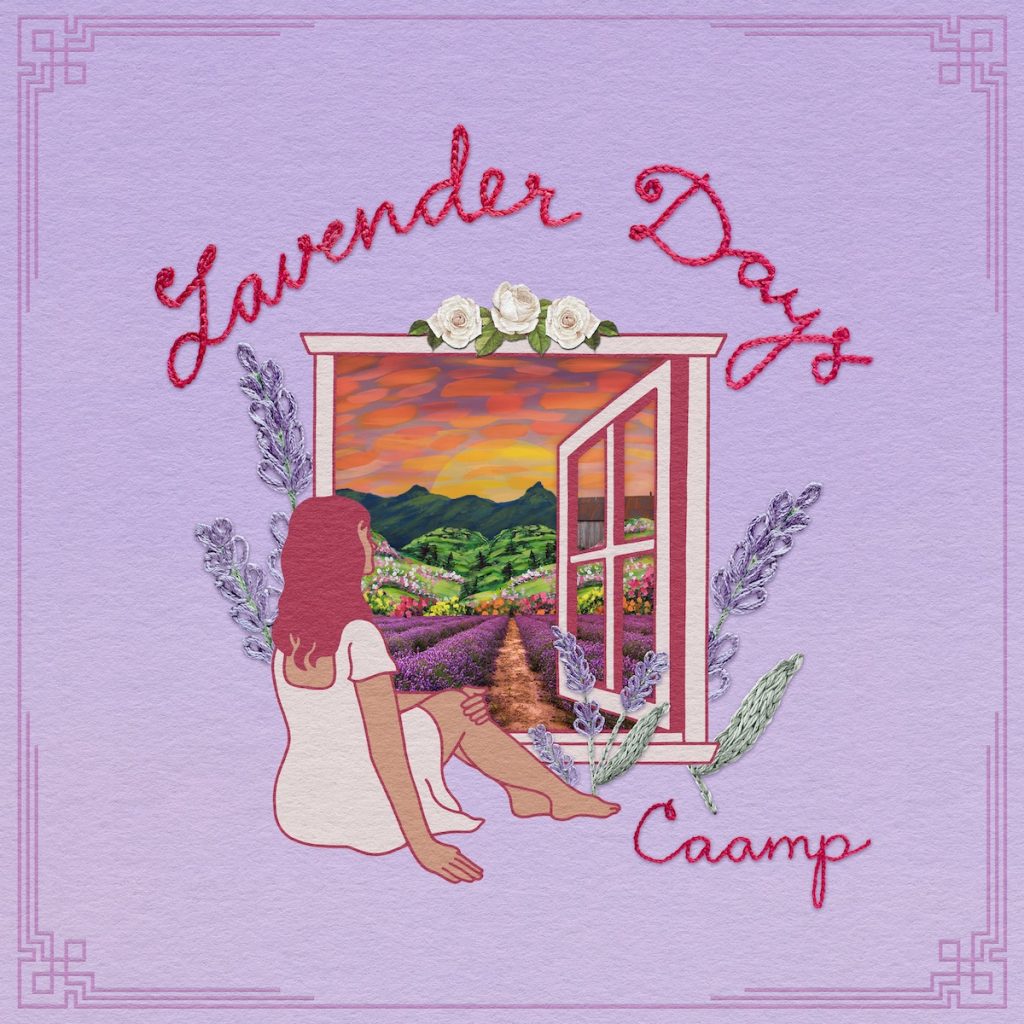 Caamp is still working out what kind of band it wants to be. The Ohio foursome's self-titled 2016 debut offered the propulsive, crowd-pleasing brand of folk that does well on AAA radio. The follow-up, 2019's By and By, incorporated indie rock influences for a set that was both breezier and more varied. Now, Lavender Days — their third album overall and second since signing to Mom + Pop in 2019 — continues to find the group scattered across different sonic lanes.
Album opener "Come with Me Now" finds moody guitar strums giving way to a sweeping arrangement that finds banjo, violin, and drums fighting for attention. It's a polished scene-setter, one of five tracks co-produced by Brad Cook, acclaimed for recent work with Waxahatchee, Snail Mail, and others. Later, "Fever" is a torchy throwback, while "Apple Tree Blues" provides the kind of rustic sing-along that does well on a certain side of TikTok.
The unifying element here is lead singer and lyricist Taylor Meier's voice, raspy and surprisingly elastic. "Lavender Girl" typifies his ability to go from a hush to near-shout, while "Sure Of" is barely sung above a whisper. The only time he sounds strained is on the overbearing "Found (Forever)," coincidentally one of the album's more ponderous cuts. Similarly, "The Otter" struggles to rise above its goofy opening lines, which find Meier comparing himself to "the unfamiliar otter / In love with someone's daughter."
Caamp spent much of the spring touring with The Lumineers, an obvious influence and certainly one of the most imitated folk bands of the last decade. Like their tour mates, Caamp's tendency toward the anthemic can occasionally lead them into twee territory. ("I had this thought that all of our hearts are like appleseeds / Waiting on sympathy, waiting on love.") They're at their best at their least affected, as on "Believe," a laid-back rocker that's buoyant but never cloying. "I believe in you, baby," Meier sings repeatedly, a phrase that's effective precisely because it doesn't feel contrived.
Lavender Days is out June 24 on Mom + Pop.
---