ALBUM REVIEW: On Josh Rouse's 'Going Places,' The Familiar Takes Flight
---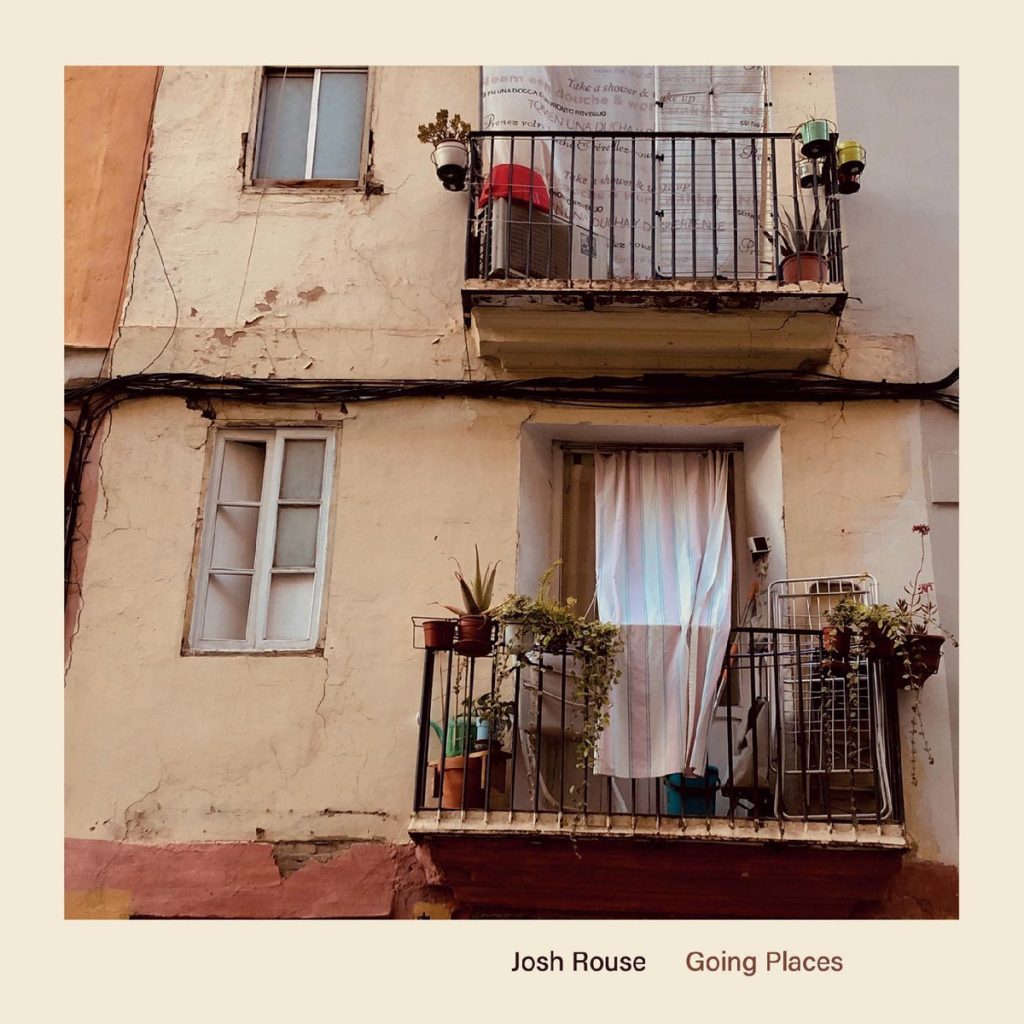 While any long-running catalog is going to have its outliers, Josh Rouse's impressive body of work has largely provided listeners with a casual companion for life's most lived-in moments. Rouse's easygoing melodies have always felt like the ideal accompaniment for a meandering stroll through familiar neighborhoods or a heartening toast among close friends—the comfortable soundtrack for some of life's most personal and poignant moments.
Certainly Rouse himself has allowed his listeners into such occasions on several songs over the years. However, it's the music itself that has always slotted so easily into place alongside these meaningful scenes. It's the breezy melodies and carefree approach — the loveliness of it all. And after the synthetic left turn of Love in the Modern Age, longtime fans might be glad to have Rouse back in more organic territory on Going Places.
Going Places sounds right at home in Rouse's catalog for every reason you might guess: the relaxed feel of it all, the straightforward melodies, the observant lyrics, the Spanish influences on an American roots blend that Rouse has long perfected. However, Going Places also reveals an artist who has learned to layer and surprise, to take what he does so well and enhance it without losing any of its intimacy.
"There's Somebody Whose Job It Is" is an ideal example of all of this at work. The song sounds like it could have originated on his 1998 debut, Dressed Up Like Nebraska, but the deceptively simple strum-along and pocket eventually give way to an incessant propulsive guitar line that carries the song into Jim Hoke's excellent work on both flute and clarinet — an enthralling ending to a song that started so familiar.
"Indian Summer" is another highlight, and it's easy to see this as a new show closer. It's a short, solo acoustic number reflecting on a beautiful season that "came and went so fast." That's also true of this song anchored by an affecting harmonica. Lead single "Hollow Moon" features a beautiful full-band approach that buoys the lonely feeling of its singer: "I tell myself I'm alright / I'll figure out what to do, Hollow Moon."
Whether he's asking questions of a neighborhood stray on "City Dog" or celebrating failures with friends on "Waiting on the Blue," Rouse's new album is inhabited by the same warm compositions that have made him such welcome company for the journey over the last 25 years.
Josh Rouse's Going Places is out July 29 on Yep Roc Records.
---