ALBUM REVIEW: On 'Deathbed Confessions,' Hannah Rose Platt's Ghost Stories Chill and Delight
---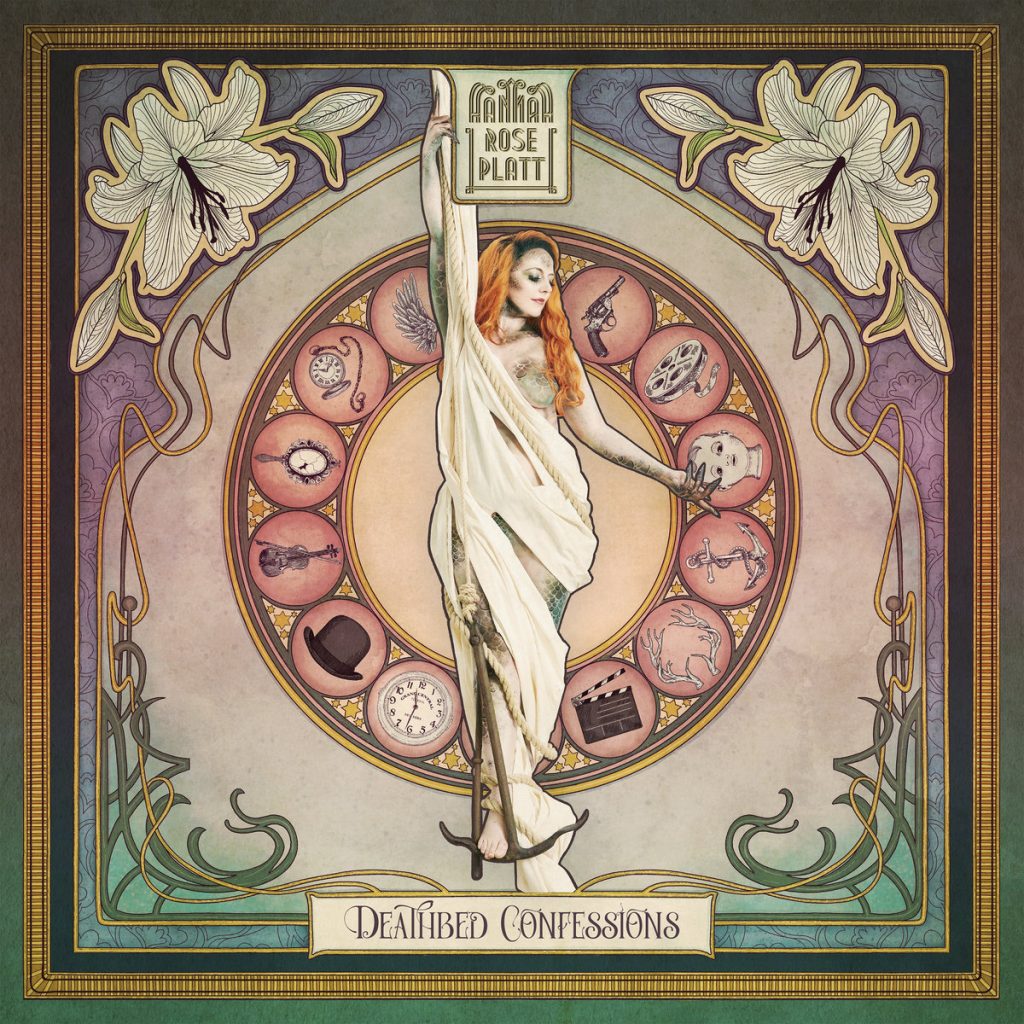 Singer-songwriters who explore the darker, grittier side of life are few and far between these days, but no less vital than they ever were. You can go as far back as Woody Guthrie and beyond to find striking examples of musicians digging diamonds out of the dirt, and when you match that ethos to a highly idiosyncratic approach, you will arrive at Hannah Rose Platt. Born in Liverpool, UK, and now based in Bristol on the south coast, Deathbed Confessions is Platt's first label release. Championed by legendary DJ "Whispering" Bob Harris and produced by fellow English singer-songwriter Ed Harcourt, Platt and this new record come with high expectations.
Deathbed Confessions offers a suite of 12 original "poetic ghost stories," beginning with "Dead Man on the G Train," an increasingly breathless tale delivered, initially, over a swirling, chopping guitar that later blossoms into a dark, country-rock swagger. As an opening statement, it's impressive, and Platt's bittersweet, lilting vocals fit superbly.  It's followed by "Hedy Lamarr," a softer, acoustic number that drifts by on a cloud of guitar and piano. The orchestration is intimate and ornate, pinned down by Platt's beguiling voice.
A delight of this album is the variety of approaches which the singer tackles. The startling "Wendigo Rag," is a good case in point — a sublime blend of jangling, bar-room blues and Berlin cabaret with a playful, kitschy vibe. A word must be said on Platt's inventive lyrics: "her face becomes a Jackson Pollock canvas of love." You could imagine Kate Bush pulling off a similar trick.
From that raucous, tongue-in-cheek mood the album flows into the delicate period-sounding ballad, "The Kissing Room." Recording a track with largely just piano and vocals is a brave move, and the results here justify the risk. "The Gentleman" is full-out shiny country-pop, and fulfils those criteria ably, proving that Platt is as adept at crafting a melodic hook as she is at delivering off-center numbers. "Feeding Time for Monsters" strikes a balance between the two. Haunting is an overused word in music journalism but perfectly fits this stand-out, which contains all the pain and pathos of a Grimm Brothers fairy tale.
There's something for every taste here, and perhaps that could be cited as one tiny flaw. In the days of the old LP, the album may have worked better as two grouped collections of tracks, one to each side. The strong lyrical theme ties things together nicely, however, and though some may argue that Platt is at her best when at her wildest, even on the more conventional pieces the singer's impassioned delivery coupled with some highly imaginative soundscapes prevents things from ever sounding stale. When an artist cites individualists such as Tom Waits and Nick Cave among their chief influences, you expect something quirky, thought-provoking, and original. Hannah Rose Platt does not disappoint.
Hannah Rose Platt's Deathbed Confessions is out May 19 via Xtra Mile Recordings.
---