ALBUM REVIEW: Old Crow Medicine Show Celebrates Its Own Traditions on 'Jubilee'
Posted On August 22, 2023
---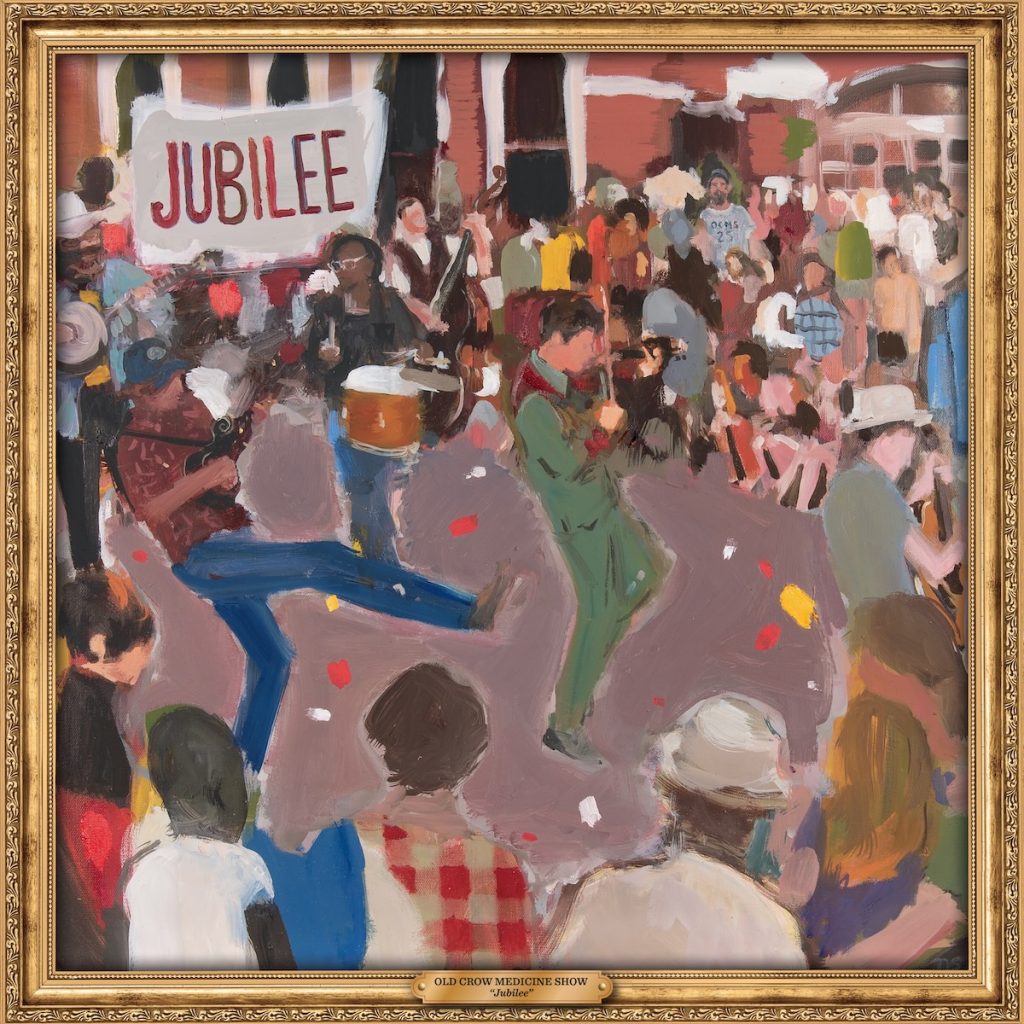 Ketch Secor's Old Crow Medicine Show started out as a hip retro stringband/bluegrass amalgam, playing traditional music with a reverent irreverence, and/or an irreverent reverence, depending on which side of the holler you were staring down. That was 25 years ago, though, and the band is now virtually a tradition in itself. Their latest album, Jubilee, is a celebration of their own past and ongoing relevance, and of old-timey music as a hoedown that never ends but might pick up a fair number of new steps along the way.
Old fans and new fans alike will find the usual mix of eclectic wrong-footing. "Allegheny Lullaby" is a banjo driven nostalgic Appalachian arrangement about wanting to get out of Appalachia; "with a hand on the bottle and one on the wheel / won't be a slave to the iron and steel" is a lyric that's as much Bruce Springsteen as Merle Travis. "I Want It Now" namechecks corn liquor and Adderall as its honky-tonk piano plunks a bridge between bluegrass and rockabilly. "Wolfman of the Ozarks" is a ridiculous novelty ditty with moutharp, yodeling, and a lycanthrope hog-caller. "Shit Kicked In" chronicles a search for some unknown substance "sticking like a needle right into my brain."
"Belle Meade Cockfight" features the revved-up, sharp-edged mountain vocals of Sierra Ferrell, while Mavis Staples shows up for the country gospel finale "One Drop."
For true believers, though, the high point may be "Miles Away," with guest vocals by Willie Watson, one of the band's founding members who departed over a decade ago amid artistic differences and a certain amount of bad feelings. The song's a big schmaltz stroll, half-country, half-musical theater, with the fiddles verging on saccharine string backup. "I never got the chance to say I love you / now it all feels just a little too late / ever since just down the road / turned miles away," Secor sings.
The sentimentality is maybe a bit much. But that's in the spirit, since Old Crow Medicine Show has always been a band willing to take the tried-and-true formula and push it over various boundaries of taste. In 25 years, the group has been all over the place, and it's a credit to them that you can never quite tell from moment to moment and track to track whether they'll be strolling down the middle of the road or rolling in the gutter. Jubilee sometimes sounds like it's resting on the band's laurels, but only as prelude to plunging that needle right into your brain.
Old Crow Medicine Show's Jubilee is out Aug. 25 on ATO Records.
---