ALBUM REVIEW: New Recording Shows Beverly 'Guitar' Watkins Rocking Hard
---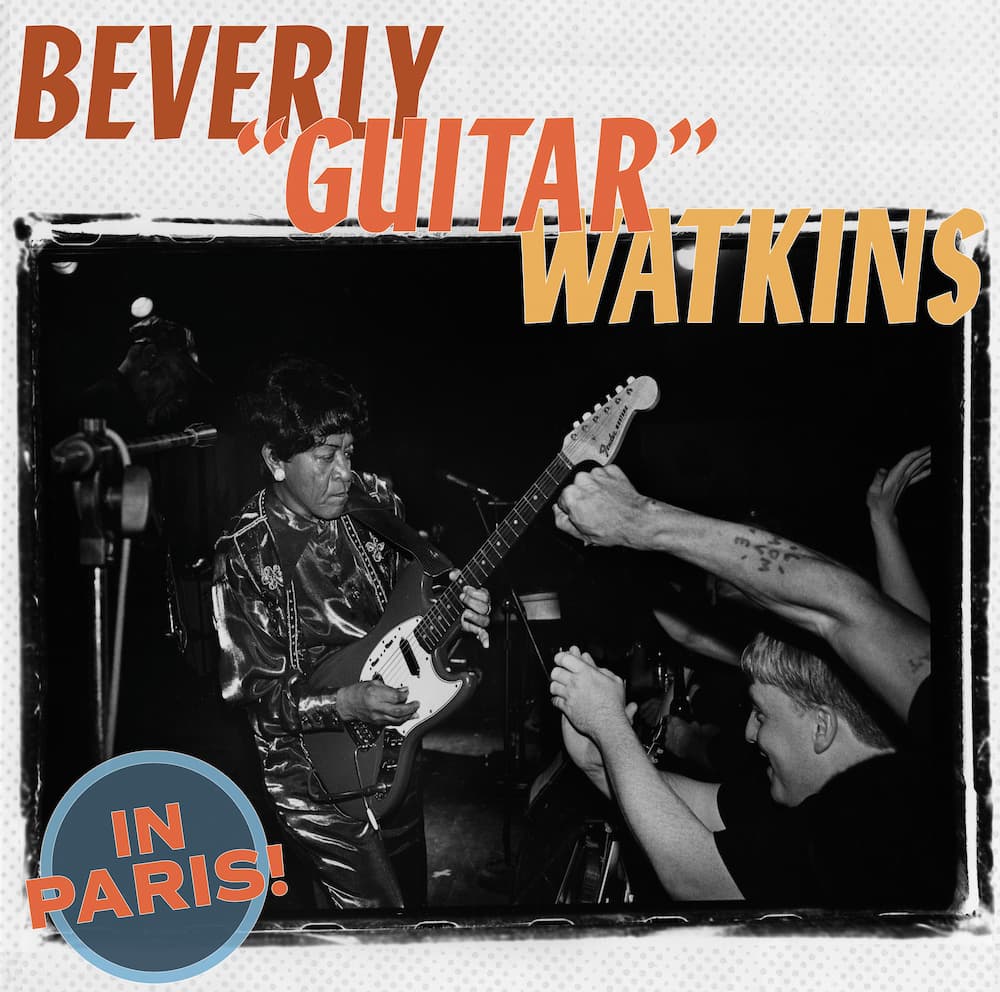 She doesn't look like a superhero. But slap a guitar in her hands, turn on the stage lights, and Beverly Watkins was transformed from a mild-mannered church lady into a rocking avenger, shredding anything that dared stand in her way.
When she made her Greensboro, North Carolina, debut at the Piedmont Blues Preservation Society's annual bash in 2014, spectators were transformed from listless onlookers to raving, rabid fans within seconds. Even though she was 74 back then, Watkins' energy, guitar prowess, and showmanship lit up the stage as she worked the crowd, playing guitar behind her back, strutting and preening like a rock and roll goddess.
That same energy is captured on In Paris, a live 2012 performance in Paris (and one from Maine) when Watkins was 72. Her version of Ray Charles' "What'd I Say" roars over a chunky, muscular guitar figure, clanging and chooglin' Chuck Berry style.
Watkins' sound is as hard core as any masculine rocker, a full-frontal attack that takes no prisoners as she mows down any doubters.
Although this outing doesn't include "Right String Baby But The Wrong Yo Yo," the tune she cut in the 1950s with Piano Red masquerading as Dr. Feelgood & the Interns that first got her noticed, there's still plenty of stuff here to catch and hold your attention. Her cover of Sam Cooke's "You Send Me," accompanied by Lil' Joe Burton's (B.B. King, Otis Clay) soulful trombone, shows she can croon as good as she can crank out fiery guitar licks.
She gets back to basics on the Kittery, Maine, performance of "Red Mama Blues," digging out a deep, mellow groove, B.B King style. And when she tells you to "Get Out on the Floor," you'd better listen and react as she whomps the bejeezus out of her strings, Burton bleating behind her like an angry trucker trying to pass on an uphill curve.
Watkins passed away in 2019, but her indomitable spirit lives on here, captured live in all her sweaty power and glory.
---