ALBUM REVIEW: Movement Fuels Taylor Ashton's Songwriting on 'Stranger to the Feeling'
Posted On August 15, 2023
---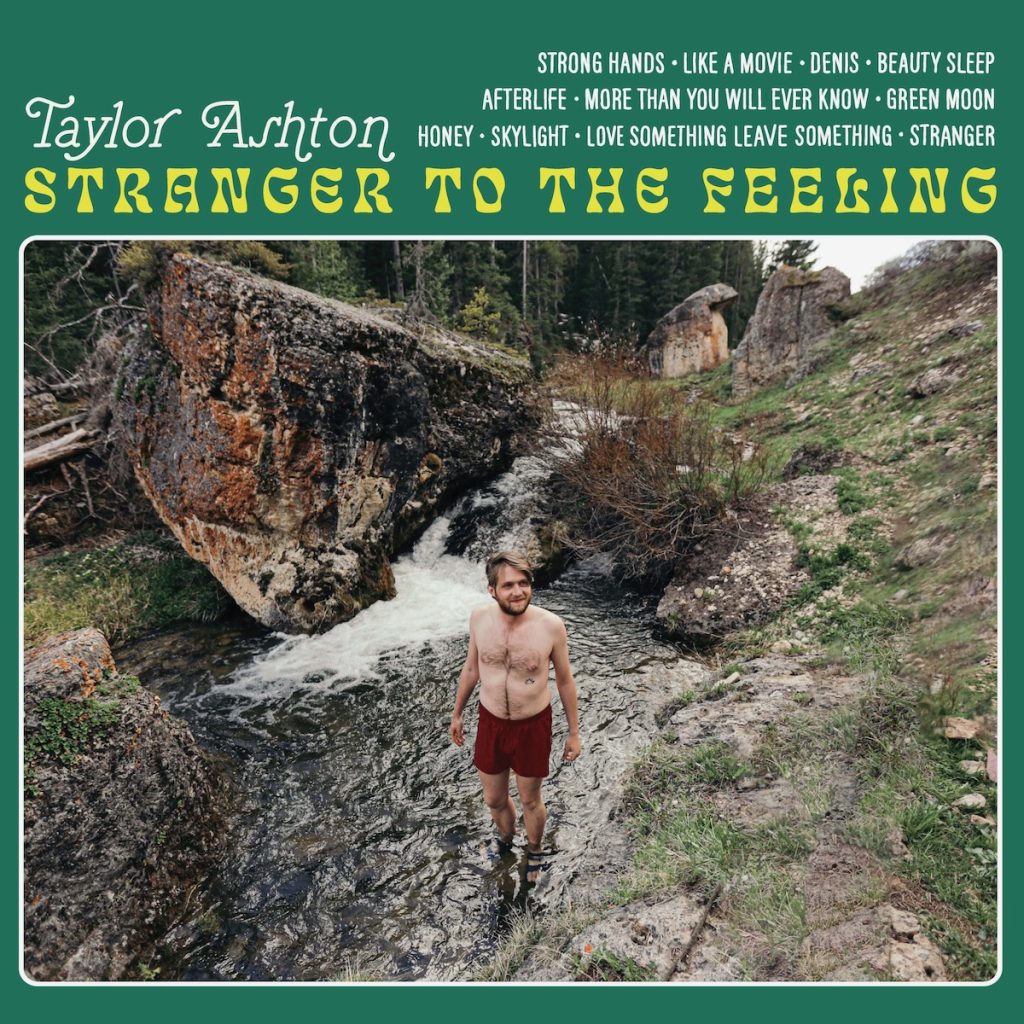 For Taylor Ashton, who spent much of his teens and early 20s touring Canada before moving to Brooklyn and busking there in 2015, home is on the road. His newest offering, Stranger to the Feeling, was recorded over the course of a 4,000-mile road trip across the length and breadth of America. Appropriately, the album's best moments capture life's most transitory states and the precious memories we attempt to hold onto during such times of tumult.
Hitting the open road carries with it an endless sense of possibility, something captured by the warm acoustic soundscape that Ashton cultivates as well as by his use of evocative lyricism. The sparkling and understated "Green Moon" is a testament to Ashton's world-building powers, with sensory imagery told in a conversational tone ("We got in the way / Of the sunlight / We blocked out a ray / Didn't we?"). With the inviting, banjo-led "Honey," Ashton finds magic in minutiae, be it a drag from a cigarette or the sight of a partner coming to the door in their dressing gown.
But for all the hope that comes with hitting the road, so arises uncertainty, disappointment, and confrontation with uncomfortable truths. On the peppy "Beauty Sleep," Ashton documents journeying into the woods in an attempt to find solace, only to realize "it's much too quiet." In "Like a Movie," he admits of a waning relationship, "I don't know why I stayed."
But there's beauty to be found in uncertainty, either from surrendering to the unknowable or  from the pursuit of answers to that which confounds us. On the vibrant and melodic "Love Something Leave Something," featuring Big Thief's Buck Meek, Ashton finds liberation in charting new beginnings ("Like a bullet from a gun I'll move on"). While on the low-key "After Life," he suggests that there are some questions whose answers we are not meant to know ("I don't wonder, cause I don't want to know / If there is an afterlife").
As Stranger to the Feeling progresses, moments of certainty emerge through the fog, mirroring the altering emotional states of such an adventurous road trip. On the gentle, Courtney Hartman-assisted "Denis," Ashton's voice reaches toward a delicate falsetto as he sings of that which eludes him ("Either you don't know me at all / Or you know me too well"). But in the song's second half, he moves toward revelation, matter-of-factly singing over barely there fingerpicked guitar that "Being with you is no fun." Sometimes, stepping off of one path is just as revolutionary as stepping onto a new one.
Though Stranger to the Feeling is unafraid to confront life's weightier topics, the album never feels heavy. With the assistance of a diverse roster of talented musicians, Ashton creates a fine folk record, one that is warm, inviting, and melodic. After "More Than You Will Ever Know" finishes, about halfway through the album, Ashton declares "That felt really good," before the recording cuts off. It's a fitting admission for an album that exemplifies the communal joys of making music.
Taylor Ashton's Stranger to the Feeling is out Aug. 18 on Signature Sounds Recordings.
---