ALBUM REVIEW: Loudon Wainwright III Stares Down Age on 'Lifetime Achievement'
Posted On August 17, 2022
---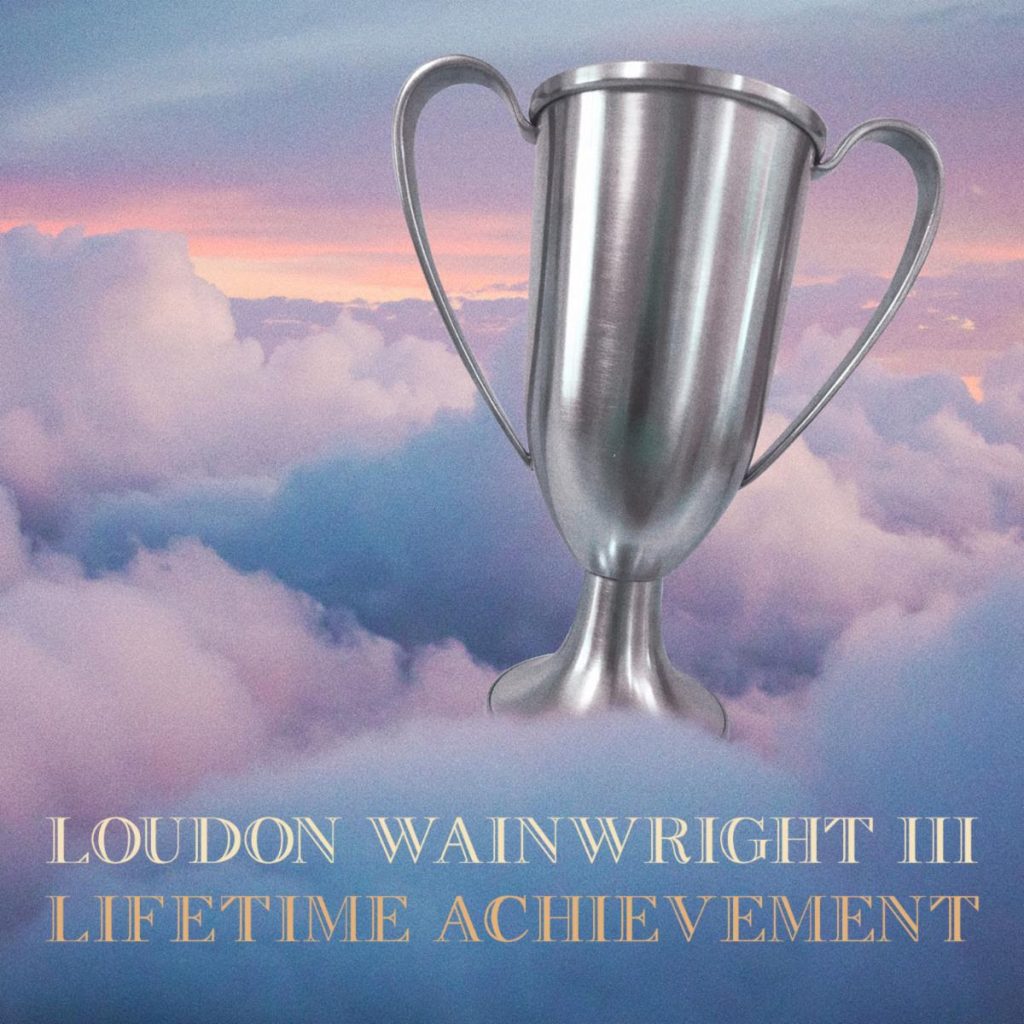 Near the end of his new album, Loudon Wainwright III asks, "How old is 75?" His answer: "So old that you're barely alive."
Consciousness of age and a nagging sense of mortality have been present in the work of this erstwhile "New Dylan" since he started more than five decades ago. This is a guy who worried about being "Over the Hill" – when he was 28 – and bragged "Watch Me Rock, I'm Over Thirty," to cite just a couple of examples.
As Lifetime Achievement makes clear, however, Wainwright is not fading away. His muse remains sharp as he reflects on self, family, and society with his usual unsparing incisiveness leavened with wit and whimsy. As he puts it in "Fun & Free," "I'm the old young me."
This mostly acoustic set finds Wainwright in familiar folk-troubadour mode. The album begins with the motor-mouth ramblings of "I Been," as the singer is trying to "figure out a way to live one more day, keep going till I'm gone." In the bluegrass-charged "Little Piece of Me," he's dealing with his legacy, and in another spot he finds himself in "Hell," facing up to the consequences of his transgressions: "You can't undo the wrong you've done." He's also confronting his past on the plaintive "Back in Your Town."
"One Wish," one of two a cappella numbers on the set, also touches on the theme of mortality, as it notes a birthday and the passing of another year.
On the accordion-laced "It Takes 2," Wainwright is at his most earnest and open-hearted. The artist who once declared himself a "One Man Guy" admits that "we're so lucky we're not alone." The same goes for the country-inflected title song, in which he confesses, "The biggest prize, the great surprise, is that I managed to win you." And, as he often does, he writes about his children, in this case with the tender "Hat," about his daughter Lucy's first word.
Of course, Loudon being Loudon, there's always a dark side to domesticity. So in "Fam Vac," he sings of needing to get away from his kin for a while, while "No Man's Land" is told from the perspective of a dog whose owners are splitting up.
"It," the second a cappella number, is similar to "I Been" in that it showcases Wainwright's felicitous, breakneck wordplay. Like most everything here, it points up his undiminished vitality. Forget about age. You can say that he remains an artist for the ages.
Loudon Wainwright III's Lifetime Achievement is out Aug. 19 on StorySound Records.
---