ALBUM REVIEW: Laney Jones Celebrates the Simple Things on 'Stories Up High'
---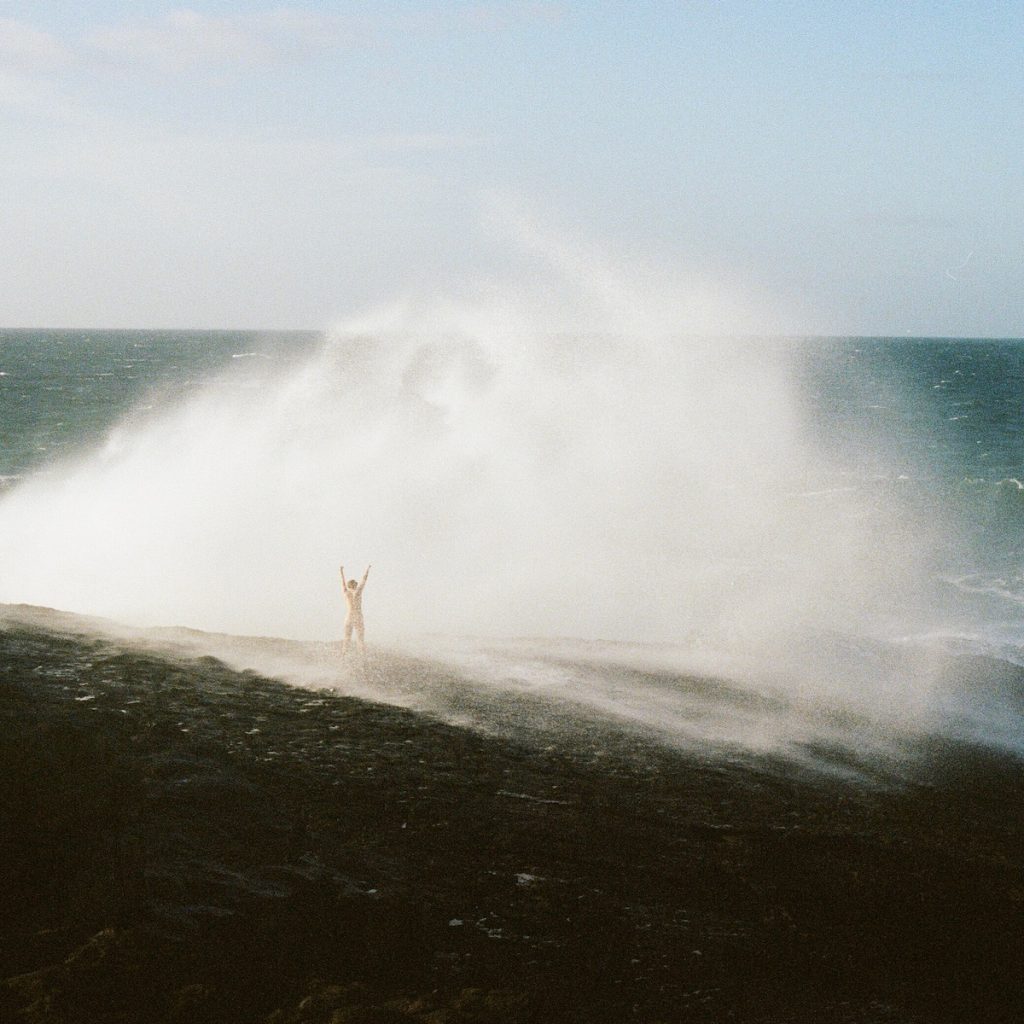 Laney Jones demystifies the complexities of life with her exquisite new album, Stories Up High.
The Florida-raised, now Nashville-based singer-songwriter has crafted a powerful body of work in the form of 11 songs that take the listener on a journey inside her mind. Jones compares her writing process to stepping "inside of a dream," an endless land of possibility that one can feel in her ethereal melody and lyrics. Recorded at the famed Bomb Shelter in Nashville, the instrumentation truly shines on this record, as Jones and producer Andrija Tokic (Alabama Shakes, Langhorne Slim) craft interesting melodies that don't always end where they begin, like on the opening title track that invites the listener in with a revival-sounding organ and twinkling xylophone. The song then then leads into acoustic instrumentation, keeping the ears guessing as to what masterful transition she's going to make next. "I fell from stories up high / I died a little inside / But if I had a crystal ball / I never would've lived at all," she sings at the end of the track, the first of many wise sentiments the 30-year-old offers.
She pays tribute to Mother Nature on the mellow "One Fine Morning," the sound of birds chirping in the distance adding to the potent images of breaking dawn and sleeping giants. "If you listen / Nothing's gonna hold you down," she relays with wispy vocals, a valuable lesson for not only immersing oneself in nature, but in life.
With Stories Up High, Jones demonstrates that her voice is earth-shattering not in its volume, but in the delicacy of her delivery, like on the raw "Daniel" where she sings the name with passion, proclaiming "each of us has our stories / Love, loss and glory." "Secret Weapon" finds the singer encouraging us to keep fighting the battles of life and rise to our feet after falling to our knees. She also takes the time to ponder the afterlife, envisioning our spirits in the clouds and outer space looking over the human race after we pass on, yet another example of the captivating imagery she creates with her words.
This leads into the celebratory "Not Alone," an anthem honoring the people and elements that have shaped who she is. "All of my family / All of my history / All of the friends I've known / All of the pets I've owned / All of the books I've read / Music that fills my head / I carry them with me, wherever I go / I'm not alone," she chants while acknowledging that we all have our own unique story that deserves to be told.
As Jones closes out the album by telling listeners, "You should dream / You should sing / You should dance with the one you love" on "If Life Is," she completes a magical record that proves she is one of the most unique and compelling artists working in Music City.
Stories Up High is out May 20 on AHPO Records. 
---