ALBUM REVIEW: Justin Golden Delivers a Knockout Debut with 'Hard Times and a Woman'
---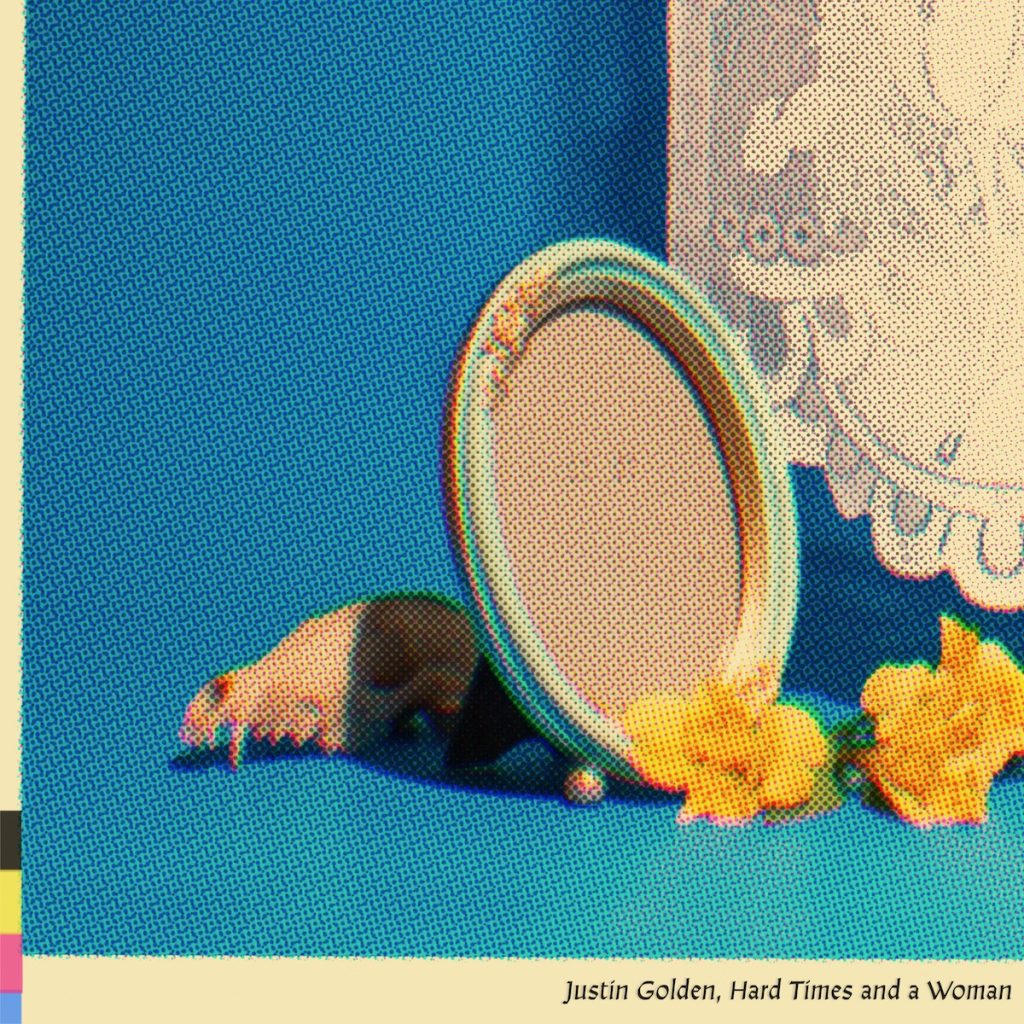 Can this really be the work of a rookie? Hard Times and a Woman is so fully realized and so compelling it's hard to believe Justin Golden is practically a newcomer. While the Virginia native has dropped a few stray tracks over the last few years, there's been little hint he was in the process of prepping a knockout debut album.
Despite its retro title, Hard Times and a Woman more than just an exercise in blues traditions, blending a host of influences into an easy-flowing sound that never feels forced. For sure, Golden has a confident command of blues styles, from the handcrafted down-home vibe of "Moon Far Away" to the slow electric sizzle of "Ain't Just Luck" to the stadium-worthy stomp of "The Gator," which echoes the Black Keys' blues-on-steroids attack. He seasons these familiar flavors with dashes of gospel, folk-rock, bluegrass, and even feel-good pop, showing inventive flexibility throughout.
His remarkable restraint is a key to the album's power. Golden's earthy vocals are marked by controlled intensity; where others might be tempted to over-sing for dramatic effect, he holds back with stoic grace, letting his simple yet eloquent lyrics do some of the heavy lifting. If he does allow the tension to rise in his voice, as on the thumping fiddle-and-banjo rave-up "Oh Lord, Oh Lord," the result is riveting.
Likewise, Chip Hale's deceptively sophisticated production prefers subtlety over broad strokes. While there's a lot going on in each song, Hale deftly assembles the pieces into a polished whole, avoiding any sense of clutter. All manner of enticing background noises await discovery in the buoyant love song "Why the Sun Goes Down," for example, where jangly electric guitars meet funky organ, sultry electric piano, and a soul-inflected male vocal chorus.
Although Hard Times and a Woman has sunny moments, including the toe-tapping "Must Be Honey" ("This might be heaven, 'cause angels don't walk through the streets"), gripping tales of struggle set the tone. Featuring monster guitars, "The Gator" places Golden in society's crosshairs as he admits, "When I see blue lights, sometimes I wanna run"; in the rousing "Call Me When the Bed Gets Cold" he addresses an unreliable lover, saying, "Our story ain't done being told." Recalling the hypnotic drone of Hill Country blues, the chilling lament "Pulling Weight" finds him singing, "I got a burden that I can't shake … I know I'm a good man, or so they said."
Hard Times and a Woman is a terrific surprise, and hopefully the harbinger of more exciting music from this resourceful traditionalist. Whatever path he chooses, Justin Golden has arrived in a big way.
---