ALBUM REVIEW: Joy and Friendship Fuel Michael Cleveland's 'Lovin' of the Game'
---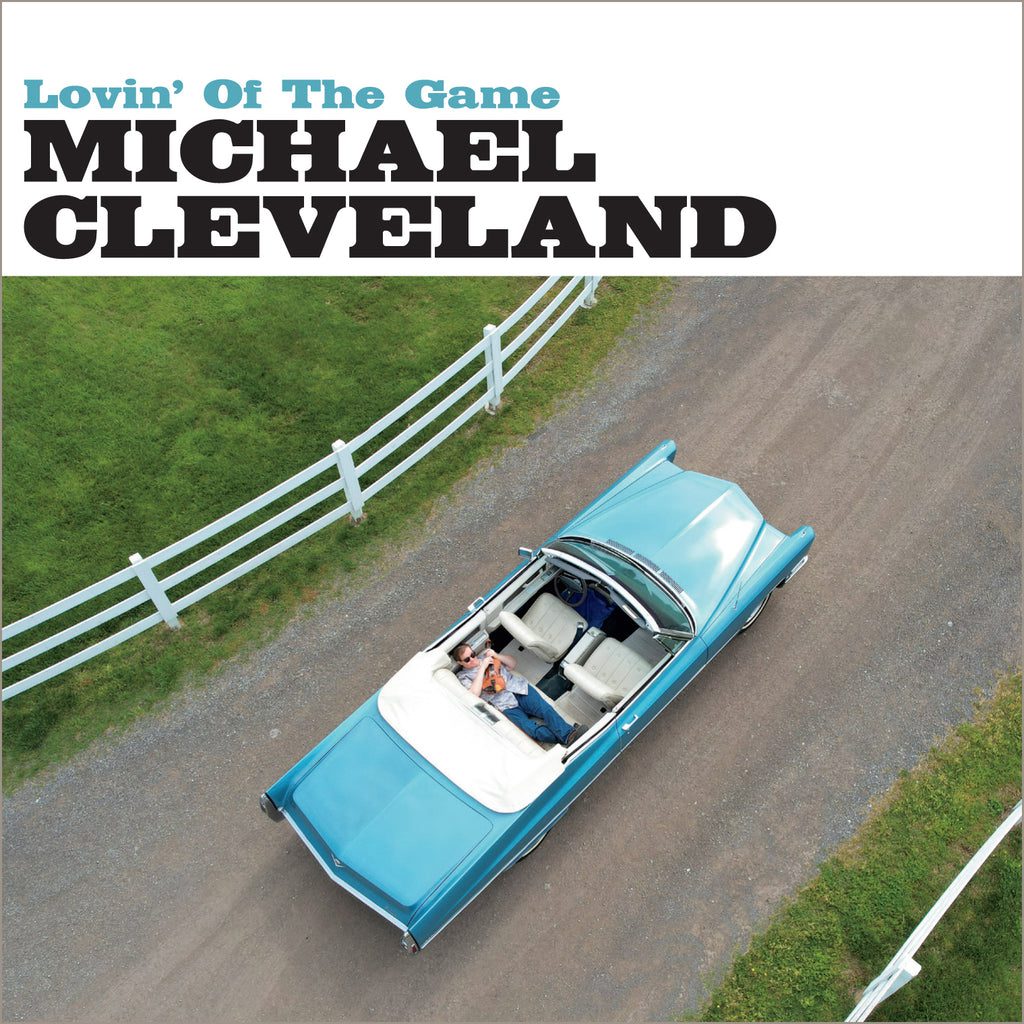 If people are judged by the company they keep, the musicians on Lovin' of the Game, Michael Cleveland's sixth solo album, are fine company indeed. Cleveland co-produced the project with Sean Sullivan and Jeff White, who also provides guitar and harmony vocals. On the album, Grammy and IBMA-award-winning fiddler Cleveland, called "fearless" and "untouchable" by Vince Gill, demonstrates a range beyond his acclaim as a traditional bluegrass fiddler. Classic bluegrass tunes are joined by Cleveland's spin on '70s folk ballads, '80s rock classics, and Southern rock.
The album opens with "Thousand Dollar Holler," a square-dance-worthy up-tempo instrumental tune backed by members of Cleveland's band Flamekeeper. The Travelin' McCourys also join Cleveland on a number of tracks, including the Gram Parsons classic "Luxury Liner," on which the vocals and instrumentals of Jason Carter, Ronnie McCoury, and Alan Bartram complement Cleveland's iconic fiddling.
The album offers a mix of instrumentals alternating with a host of guest vocalists. Gill carries the lead with Becky Isaacs Bowman and Jeff White singing harmony on "I Wish I Knew Now What I Knew Then," with honky-tonk lyrics to match the mournful jukebox sound. Jerry Douglas, Justin Moses, and Dan Tyminski provide instrumentals on this song and the next, the upbeat "Sunny Days (Are Comin' Once Again)" with White on lead vocals. Billy Strings sings lead on "For Your Love," making hyperbolic offers to "rope the moon and put it in a blender" or "bite the brand off a buckin' brahma bull."
On "Temperance Reel," Luke Bulla sings lead on the classic old-time tune for which he penned lyrics. Tim O'Brien's harmony vocals blend flawlessly with the triple fiddles of Bulla, O'Brien, and Cleveland, resulting in a track destined for repeat listening.
The instrumental tracks showcase Cleveland's prodigious talent on fiddle and consummate musicianship, always an integral part of each tune without overshadowing the rest of the musicians. The variety of the tunes on Lovin' of the Game also keeps listeners on their toes. "Five Points" plays like a traditional jamming tune until three minutes in, when the song takes an unexpected turn with instruments first rising and falling in unison then trading phrases before returning to the earlier melody. "Contact," another instrumental composition, is the result of Cleveland's work with Matt Carson, another visually impaired musician, to learn to use ProTools, allowing him to record the track remotely with Cody Kilby, Barry Bales, and Béla Fleck.
The title song, "Lovin' of the Game," Cleveland's fresh take on the Judy Collins '70s ballad, closes the album. On the surface a song about gambling, Cleveland says for him it is about the joy of "being a part of the musical community and all that being a musician has brought to me." With this album, Cleveland and his retinue of talented musicians share that love of the game.
Michael Cleveland's Lovin' of the Game was released March 3 on Compass Records.
---