ALBUM REVIEW: Joe Henry Leaves Little Unsaid on 'All the Eye Can See'
Posted On January 19, 2023
---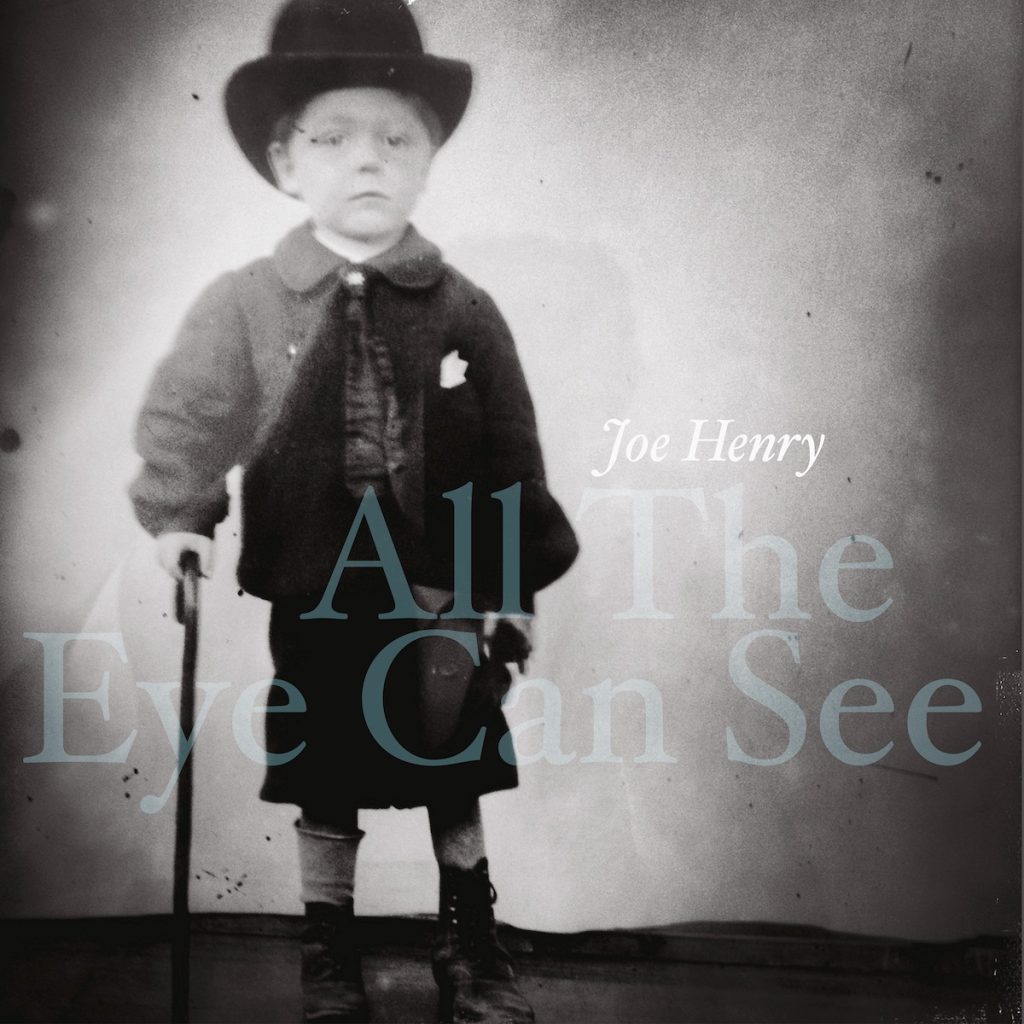 If you're looking for music to get a party started, or to blast while cruising the highway, Joe Henry's is not for you. Lyrically dense and cerebral, it does not reward casual listening.
That certainly goes for All the Eye Can See. The singer-songwriter's 16th studio album features a lengthy list of accompanists, from regular collaborators Jay Bellerose, David Piltch, Patrick Warren, and Keefus Ciancia to guests including Bill Frisell, Marc Ribot, Allison Russell, and The Milk Carton Kids. But the record does not have a big sound. The tracks instead tend toward spare chamber folk that goes for the kind of arty atmospherics signaled by Daniel Lanois' scene-setting "Prelude to Song" and his later "Prologue to Song."
On numbers such as "O Beloved" and "All the Eye Can See," Henry hits home by melding some of his most streamlined and compelling imagery with an open-hearted delivery. "O, beloved, I hide from and I'm running from you," he concludes on the former, summing up the complicated relationship he has just profiled. On the latter he sings, "Trouble begins at waking, the weight of the world near-breaking its wave on the heart's undertaking of all the eye can see." And "Kitchen Door" comes closest to providing an actual hook, if you can call it that: "And I ask around just where you are, and I think I hear you say, 'I'm everywhere, my love, that you can find' — then I wonder is that me I hear, or did your voice just always speak through mine?"
Yes, that's a mouthful, and often the voluminous lyrics make for songs that don't quite match the evocative expressiveness of the music, the occasional striking line getting lost under the weight of the words and the sometimes tortured imagery. (The often dirge-like pace doesn't help.) On "Karen Dalton," named for the '60s folk singer, Henry sings, "I gamble my soul for change," but also, "The radio coughs and turns to grain" and "Leave me if I'm falling free — either up or down." (Can you fall up?)
"Beloved, we've left very little unsaid," Henry confesses back on "O Beloved." He himself certainly hasn't. But these are songs, and for them to connect more consistently with the heart as well as the head, less might have been more.
Joe Henry's All the Eye Can See is out Jan. 27 on earMUSIC.
---