ALBUM REVIEW: Jimmy Hall Lights a Fire on 'Ready Now'
Posted On September 14, 2022
---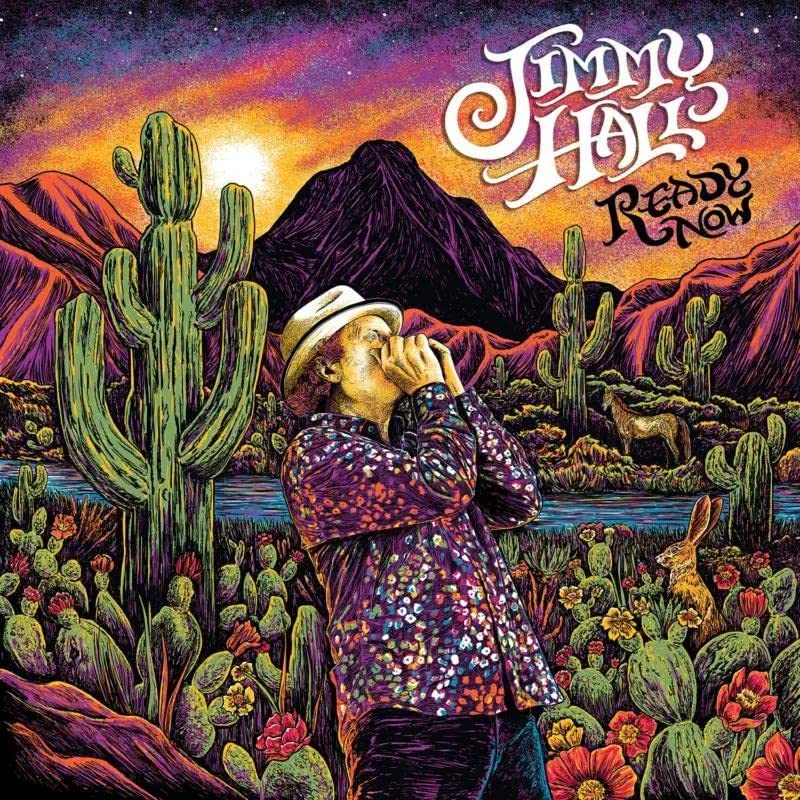 Jimmy Hall always sounds like he's about to bust wide open, the music bottled up in him struggling so hard to get out that he can barely contain it. It's like he's in church worshiping a rock-and-roll god, raising all kinds of hell in the process.
The Alabama native first unleashed his "Shout Bamalama" over-the-top vocal bombast with the massive 1974 hit "Keep on Smilin'" with his family band, Wet Willie. And since then Hall's unique sound as a saxophonist and harmonica player with a powerful set of vocal cords has been featured in bands including the Southern supergroup Betts, Hall, Leavell, and Trucks as well as in a guest shot on Jeff Beck's Grammy-nominated 1985 album Flash and touring as the lead vocalist with the fiery guitarist for five years. Hall also served as a vocalist and bandleader for Hank Williams Jr. for nearly a decade and a half.
But on Ready Now, his latest outing on Joe Bonamassa's KTBA (Keeping the Blues Alive) record label, Hall is not just showing off his lungpower, although there's plenty of that left in the 73-year-old's air sacs. With Bonamassa's help as co-writer on five of the album's 11 songs, Hall put together a package to uplift and unite his fans with healing musical energy.
Hall's an excitable boy, and he's willing and able to share that excitement every time he gets a mic in front of his face. Opener "Jumpin for Joy" is like opening the door to a blast furnace. The heat leaps out at you with face-melting intensity as Hall shouts over a backing band that replicates Wet Willie's bluesy tent-revival fervor, boosted by a wiggly, twangy rockabilly guitar solo by Bonamassa and Hall's raucous harp stabs.
"Girl's Got Sugar" is quintessential Hall, a soulful Southern-rocked-up ZZ Top soundalike that marries fuzzy blues-rock grit with deep-dish soul seasoned with some Texas guitar grease from Josh Smith and Reese Wynans' piano raining torrents of churchiness over the top.
Even when he slows it down, Hall still maintains a soulful intensity with the gospel punch of the Staples-flavored "Holding On for Dear Love," dedicated to his wife, Karen.
Shuffling along on the road-dawg anthem "Will You Still Be Here," asking his woman if she'll still be around when his rock-and-roll caravan heads home, Hall and company never give up on preserving the funky soul that's become his signature sound.
It's not a comeback, because he never left, but it sure is nice to have a spotlight shining on Hall once again, illuminating his brand of comfortable Southern soul.
Jimmy Hall's Ready Now is out Sept. 16 on KTBA Records.
---