ALBUM REVIEW: Jim Lauderdale and Po' Ramblin' Boys Pair Up for a Generation-Spanning Bluegrass Blend
Posted On September 13, 2023
---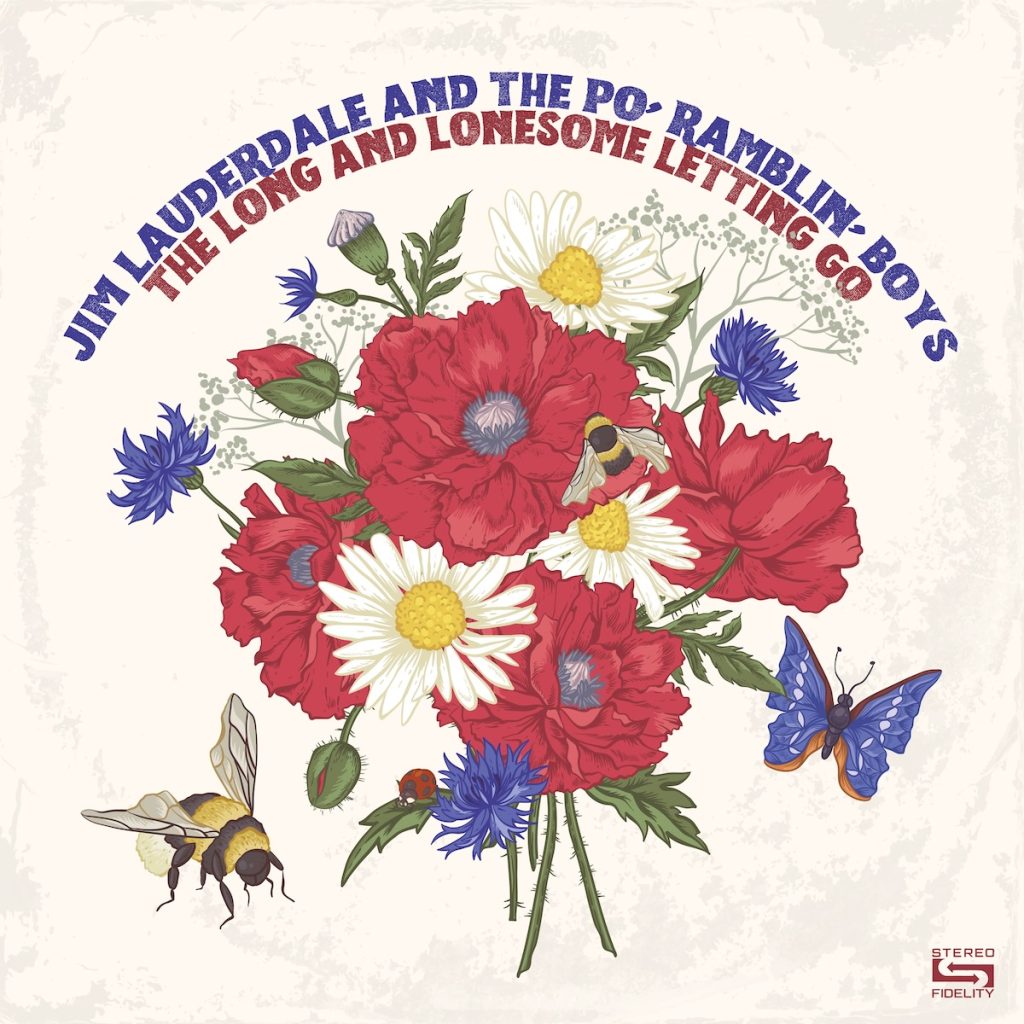 For Jim Lauderdale, it's another opportunity to extend his far-reaching legacy to a new generation. For the Po' Ramblin' Boys, it's a well-deserved badge of honor that further builds their bona fides. Together, on their new collaborative album, The Long and Lonesome Letting Go, they have crafted one of this year's must-have bluegrass releases.
The friendship between Lauderdale and the Po' Ramblin' Boys stems from on-stage collaborations at various bluegrass festivals over the past decade. Those events eventually gave way to the idea of working together on Lauderdale's 36th studio project, and a dynamic partnership was formed — one that celebrates the genre's long-standing traditions and proves that bluegrass is in great hands for years to come.
Lauderdale's alliance with Po' Ramblin' Boys marks another memorable union in his career, which has also included writing for George Strait, recording with Ralph Stanley, playing with Nick Lowe, singing with Dwight Yoakam, and working with Buddy Miller. It also is his first time recording with the legendary Del McCoury, who provides guest vocals on the album's title track. The vibrant melody of "The Long and Lonely Letting Go," highlighted by Laura Orshaw's lively fiddle, makes a broken heart sound so inviting as Lauderdale and McCoury detail their lamentations.
Each of the songs on The Long and Lonesome Letting Go was co-written by Lauderdale, with half of those featuring the input of PRB's Josh Rinkel as well, including the clever "I'm Only So Good at Being Good."
Rinkel's guitar and C.J. Lewandowski's mandolin carry along the lazy river of a tune "Ghost of a Rose." The song's beautiful harmonies make this an ideal centerpiece among the album's 12 new compositions. Other highlights are the spritely "She's the Light" and the exuberant "If I Could Only Get My Heart to See." The picking party at the heart of the latter is worth the price of admission.
There are strong bonds of appreciation and admiration that hold a work like this together, and those are clearly at the heart of Lauderdale's friendship with the Po' Ramblin' Boys. What's also obvious is the shared set of musical references and a deep respect for the genre's traditions. While Lauderdale himself has worked hard to expand the reaches of roots music in his decades in the business, he stands proudly with the Po' Ramblin' Boys at the core of bluegrass music on The Long and Lonesome Letting Go — a multigenerational achievement that carries the torch well.
The Long and Lonesome Letting Go, from Jim Lauderdale and Po' Ramblin' Boys, is out Sept. 15. 
---