ALBUM REVIEW: Grace Potter's 'Mother Road' Is About the Journey
Posted On August 16, 2023
---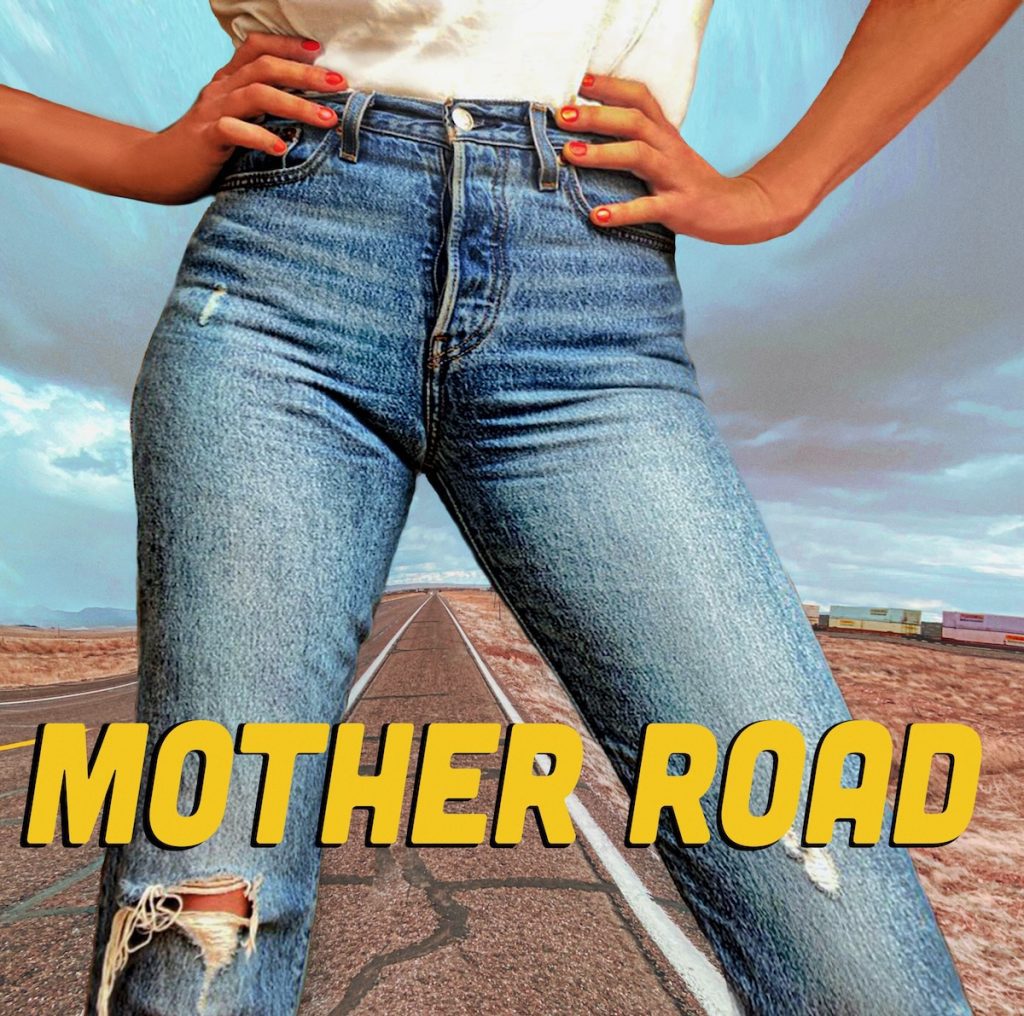 Grace Potter has always been a free spirit. It's the throughline in her career, from the rootsy rock of her mid-2000s group Grace Potter and the Nocturnals to her present-day solo turn. That sensibility is what propels her new LP, Mother Road, as Potter mines her experiences as a child runaway and a 2021 solo cross-country car trek to create different characters and vignettes. In the process, she offers up a musically and lyrically rambunctious tribute to the myriad possibilities in one's physical and spiritual journeys and the folks encountered along the way.
Potter lays out that mission statement on the ebullient rocker "Ready Set Go." Behind a groove that evokes the swagger of early '70s Rolling Stones, she implores the listener to let go of their baggage and take some chances, concluding it with this nugget of wisdom:
There's magic hiding everywhere if you just let it in
If there's a moral to my madness in this story here, I guess
It's that there's nothing wrong with saying "no"; but
Try a little bit of "yes."
Potter carries that concept through into the next track, the playful "Good Time." Anchored by some funky organ courtesy of Benmont Tench and through the prism of a character named Brigitte, she waxes poetic on a wild and free youth and seeks to recapture the spirit of those times. Even though she's lost that ability to roam, Brigitte is optimistic that she'll find "a way to turn this ship around," as ultimately you "can't keep a good time down."
While the focal point of "Good Time" has lost the ability to travel, the titular "Lady Vagabond" is always on the move. The track is easily Potter's most ambitious to date, a mix of boom-chicka-boom country, Ennio Morricone-esque Western movie score references, and a dramatic four-part horn arrangement. Potter presents Lady Vagabond as a superheroine, a drifter chasing her dreams, escaping mistakes, and never straying too far from the highway. On the chorus, Lady Vagabond sounds heroic, with Potter unleashing the full power of her voice to belt out the lyrics at full force.
Elsewhere, "Rose Colored Rearview" is a bouncy country-rocker, while "Futureland" could double as a lost Ike and Tina Turner cut. Mother Road closes with the flamboyant, occasionally ribald, power pop of "Masterpiece." Playing a jaunty piano melody in addition to singing, Potter tells her own life story as a rowdy, misfit teen turned confident but still rowdy adult:
But I still get that feeling when I drive by my school
How them goddamn kids could be so goddamn cruel
But I'm still painting and fucking and climbing trees
And dancing with my darling devils and beasts
And every single ugly little part of me
Is a just a color in the palette of my ever-lovin'
Never-done-in'
Vagabond
Masterpiece
With those lines, Potter connects herself to the various characters and scenes presented throughout Mother Road and makes for a narratively effective conclusion to a satisfying record.
Grace Potter's Mother Road is out Aug. 18 on Fantasy Records.
---