---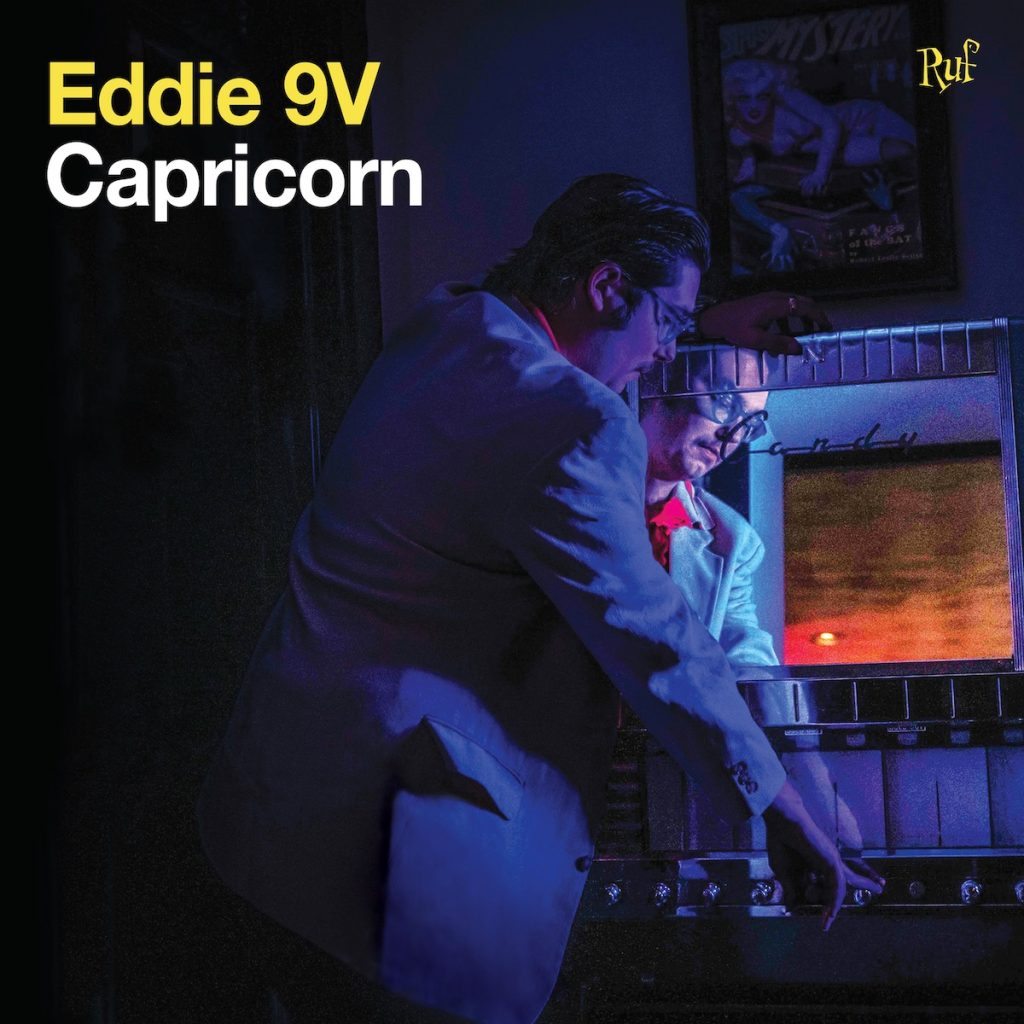 Eddie 9V is a soulful minister, delivering the goods like a man who's seen his musical calling writ large and is broadcasting it loud and clear. But even though he's looking skyward, don't be sidetracked by the title of his latest record. Capricorn ain't about signs, but sounds.
In this case, Capricorn refers to the recording studio in Macon, Georgia, that the Allman Brothers made famous and provided a musical setting for many more notables, including Charlie Daniels, Percy Sledge, Marshall Tucker Band, Wet Willie, Elvin Bishop, and Kitty Wells.
Before he was Eddie 9V, Mason Brooks had been absorbing enough bluesy, soulful Capricorn emanations to drop out of high school at 15 and hit the road to try and emulate those sounds. His debut as Eddie 9V on 2019's Left My Soul in Memphis and the follow-up, 2021's Little Black Flies (ND review), showed that the soaking had seeped in and was leaking out all over the place.
Capricorn, recorded — where else? — at Capricorn Studios for Ruf Records, reeks of snuck-out-of-the-church soul and Southern comfort.
"I feel that one, man," Eddie says after finishing off "Beg Borrow and Steal," a funky gospel soul with a Muscle Shoals feel.
Anyone else still drawing breath will feel it too, soul just squirting from his pores as he inhabits Eddie Hinton's vocal cords for this sneaky gospel escapee with Dusty McCook's guitar laying in a few Hinton curlicues around the edges and Noah Stills' alto sax caulking up in-between.
Eddie gets his shoes wet wading deep in the swamp for "Yella Alligator," stomping around funkily with a mix of Southern rock and laid-back New Orleans Second Line.
Bob Dylan's "Down Along the Cove" gets Allman-ized with the help of McCook's slippery Duane-ish licks. And Eddie kicks the church door wide open for "Oh Mary Don't You Weep," crawling all the way down the aisle like Ray Charles backed by a chorus of celestial but still sexy Raelettes screaming for salvation or release, whichever comes first.
Even though Eddie categorized his last release a straight blues record, it was shot through with enough soul to put him up there with the throat-searing screamers he idolizes and emulates. Capricorn merely adds to that legacy, earning him a Ph.D. in soul, Piled Higher and Deeper.
Eddie 9V's Capricorn is out Jan. 27 on Ruf Records.
---