ALBUM REVIEW: Corb Lund Makes Perfect Picks for 'Songs My Friends Wrote'
---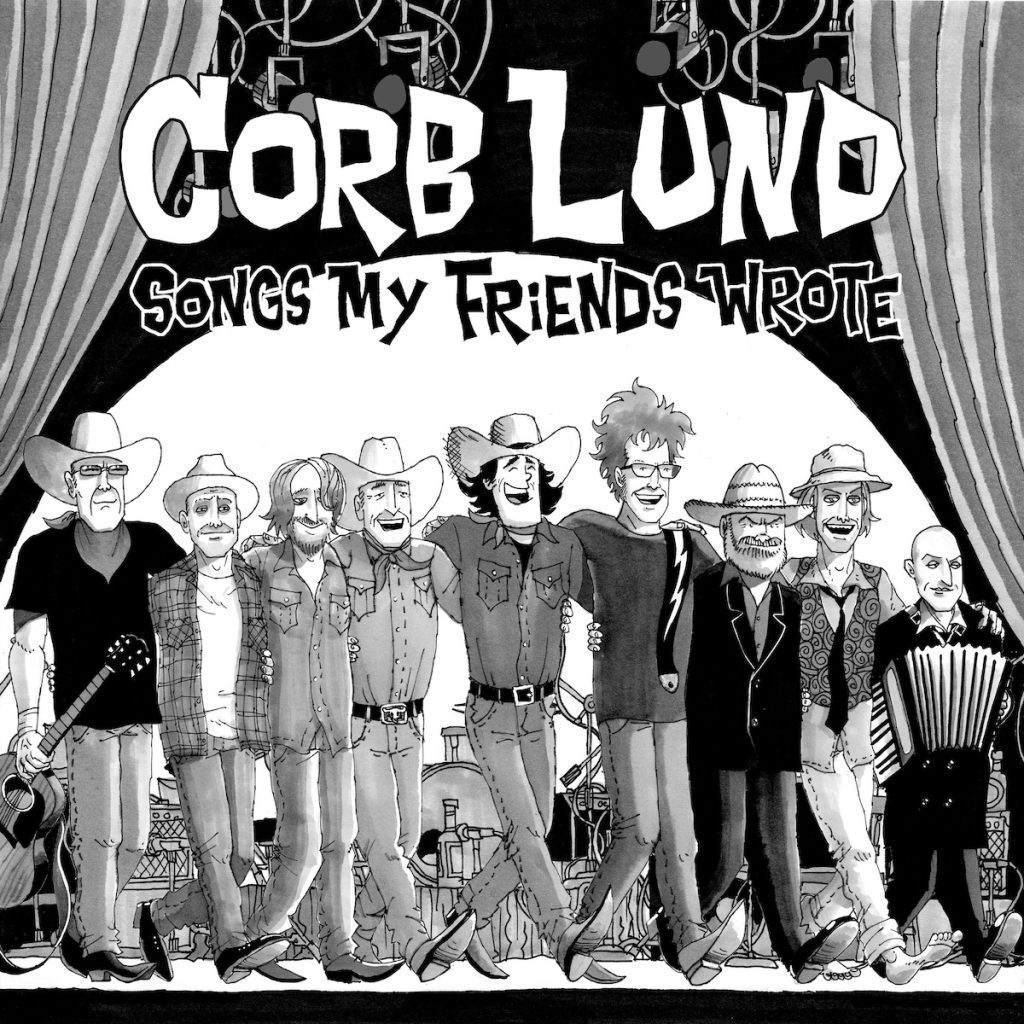 Back in 2019, Corb Lund released an EP of songs by other artists. Cover Your Tracks was pretty eclectic, source-wise, and you would not immediately associate some of the artists chosen with a Canadian cowboy and country singer. (AC/DC? Nancy Sinatra? Billy Joel?)
Now, after releasing Agricultural Tragic, an album of original material that was one of the best of 2020 (ND review), Lund is back with another covers set. This one's narrower focus is laid out right in the title: Songs My Friends Wrote.
These 10 selections come from Lund's country-rock-folk wheelhouse. And while he doesn't reinvent them, he and his band, the Hurtin' Albertans, deliver lively, empathetic versions that will renew your appreciation for the songs you're familiar with and pique your interest in the writers of those you're not.
Hayes Carll guested on Cover Your Tracks, and here Lund leads off with Carll's "Highway 87," a honky-tonk romp. He and the band also put a charge into Carll's roots-rocking "Little Rock."
The other artist to get two songs is, fittingly, Ian Tyson, the Canadian folk legend who like Lund has been both cowboy and singer. "Montana Waltz" and "Road to Las Cruces" are both given gentle, acoustic treatments with lyrical guitar solos, as is Tom Russell's "Blue Wing." Fred Eaglesmith's "Spookin' the Horses," meanwhile, is accompanied by suitably haunting atmospherics.
Geoff Benner's "That's What Keeps the Rent Down, Baby" offers some sly social commentary over a country arrangement, while John Evans' "Pasa-Get-Down-Dena" is unhinged rockabilly, even featuring a bass solo. Mike Plume's twang-fueled "The American Headliner" pokes fun at US acts that go north of the border with a condescending attitude. A little Canadian humor.
Lund closes with a somber version of Todd Snider's "Age Like Wine," one of the shaggy genius' most poignant songs. "I'm trying to find a way to age like wine," Lund sings.
He seems to be on track so far, at least artistically. Lund has said that recording songs that inspired his younger self, as he did on Cover Your Tracks, helped spark his own muse, and the result was one of his best albums in Agricultural Tragic. Now we'll see where Songs My Friends Wrote leads him.
---