ALBUM REVIEW: Chris Stamey Maps His Musical and Personal Roads on 'The Great Escape'
---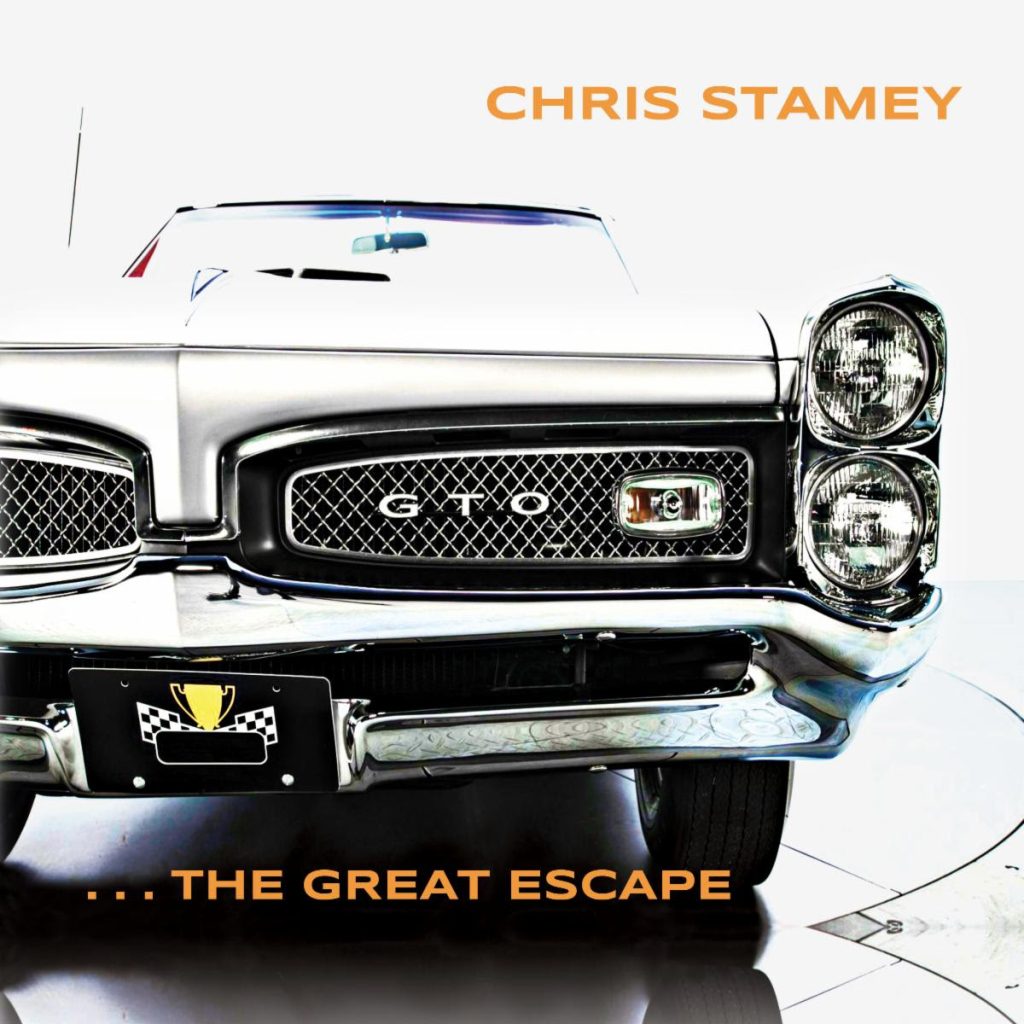 Renowned North Carolina producer and songwriter Chris Stamey has devoted a good chunk of the past dozen years to star-studded concerts featuring the music of Big Star, the fabled 1970s Memphis band fronted by Stamey's late friend and onetime bandmate Alex Chilton. As such, it's no surprise to see the hidden pop gem "She Might Look My Way," a song Chilton co-wrote with fellow Memphis musician Tommy Hoehn, turn up on The Great Escape, Stamey's fifth album since 2013.
Hoehn released the song on a 1978 album; a Young Fresh Fellows cover appeared on a 1991 tribute disc, with a Chilton studio outtake surfacing on a 2019 EP. Stamey's take might be the definitive version, with Ardent Studios ace Terry Manning and Stamey's longtime pal Mitch Easter both contributing to the track. Its presence here informs other parts of The Great Escape: The effervescent pop of "Realize" and the rich harmonies on "I Will Try" sound as if they're cut from the same cloth.
Those songs are just one facet of The Great Escape, which Stamey says grew out of 2018 live collaborations with Alejandro Escovedo that also featured steel guitarist Eric Heywood. He and pedal steeler Allyn Love take on prominent roles here; other contributors include Chatham County Line's John Teer, Mipso's Libby Rodenbough, and longtime Stamey cohorts Peter Holsapple, Jeff Crawford, and Brett Harris.
The more acoustic-oriented tracks "Here's How We Start Again," "Dear Friend" (which first appeared on Stamey's 2020 album A Brand-New Shade of Blue), and "(I'm a Prisoner of This) Hopeless Love" are more contemplative. They come across as new American standards, especially "Dear Friend," a simple but moving expression of empathy for a troubled compadre that's universally relatable.
But the real treasure is a trio of mid-album tunes that might be described as personal geographic history. "Greensboro Days" is a masterfully moody evocation of Stamey's wide-eyed younger days in the North Carolina's Piedmont Triad, right up to those heady mid-'70s days when he moved to the Big Apple. "Back in New York" picks up the story from there, spurred by revisiting the city that filled his heart with big ideas and indelible experiences. (It's where he first started playing with Chilton, which helps bring The Great Escape full-circle.)
Wrapping the triptych is "The Sweetheart of the Video," a richly detailed recollection of glimpsing a gone-but-not-forgotten crush on a video screen in a Minneapolis store window. It's among the half-dozen best songs Stamey has ever written — but is it fiction, or autobiography? I'd guess the latter, though its careful ambiguity leaves us guessing just who the sweetheart might have been.
Two bonus tracks punctuate the set: an electrified reprise of "Back in New York," and a delightfully offbeat tribute to legendary producer Van Dyke Parks called "The One and Only." Musically, it follows the adventurously buoyant style of Parks' own songs. Lyrically, it tells the story of Stamey answering the phone one morning and finding Parks on the other end of the line. "He told me things that I can't repeat," Stamey slyly sings, "but if I did you'd fall right out of your seat." I'll bet.
Chris Stamey's The Great Escape is out July 7 on Car Records.
---