ALBUM REVIEW: Carter Sampson Is Confidently Country on 'Gold'
---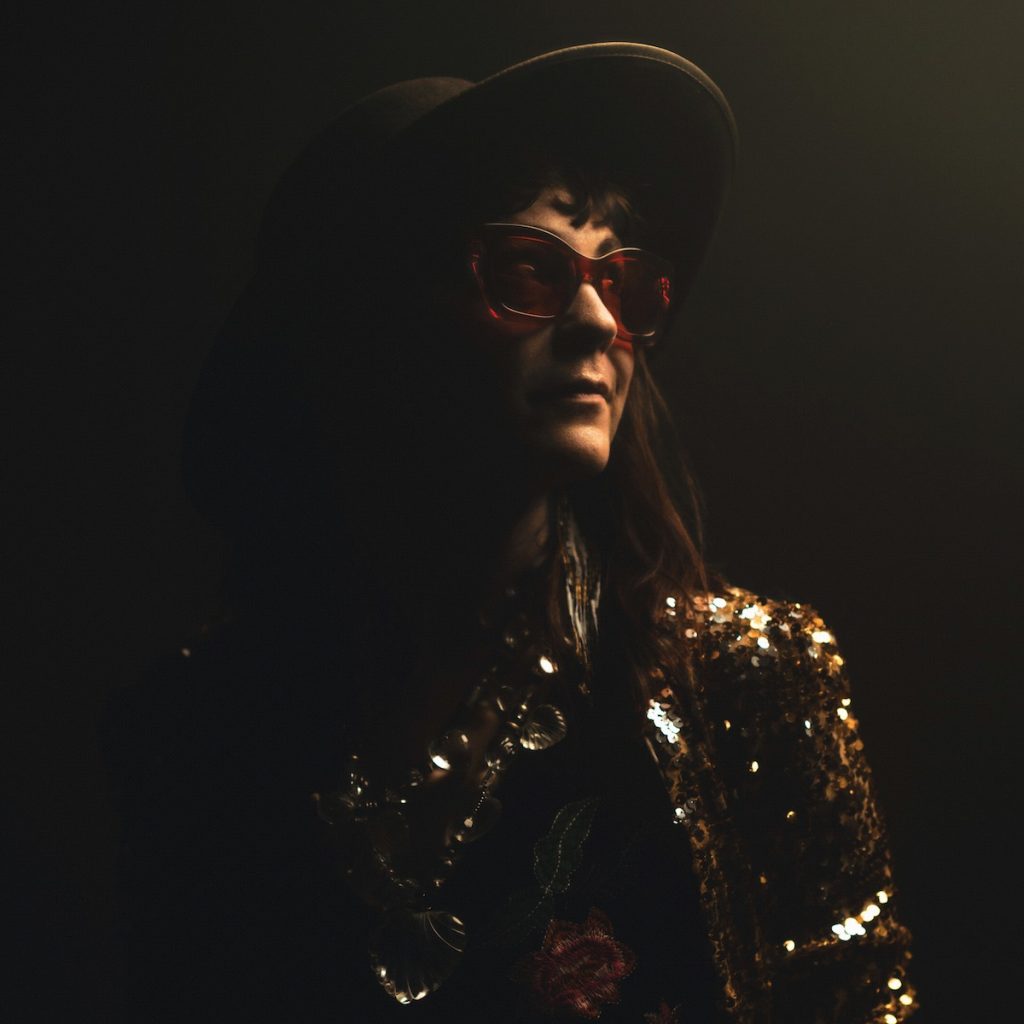 Carter Sampson specializes in plain talk. The Oklahoma singer-songwriter doesn't fool around much with metaphors, she just hauls off and punches you right in the gut.
"I sent you a drunk text / And I meant it," she admits on "Drunk Text," from her latest offering, Gold. "I like you more than this world and everything in it," she continues. "I even let you play my guitar … I've never loved anybody so hard."
Sampson wrote all this stuff and it sounds like it came from someone who's lived it. Some folks insist on slapping a folk prefix on the country label they have assigned to her music, but that's a stretch. If you have any doubts about her country pedigree, check out "Yippie Yi Yo," delivered over a weepy pedal steel that provides more backbone than just backing up: "Hey there cowgirl / Are you crying again over him / Did he make a mess while you gave him your best / Now you're stuck cleaning up after him" she inquires of a downtrodden female cowperson before telling her to climb back in the saddle and run over the sumbitch: "It's hard being a woman today / You got to get back on your pony / And ride anyway."
Sampson, who's racked up songwriting honors in contests at MerleFest, Telluride, and other festivals, stays on the bridle path throughout Gold, bolstered by producer/multi-instrumentalist Kyle Reid and bassist Johnny Carlton. There's plenty of twang and grit to go around, especially on "Black Blizzard," based on her research of the horrors of the 1930s Dust Bowl in her native Oklahoma. "The first storm came out of the dark / The second one left a crack in my heart / The third one took my baby to be with Jesus," Sampson drawls as Reid's one-man orchestra swirls ominously around her.
Sampson addresses more recent uprootings with "Pray and Scream," relating the horrors of being trapped in a trilogy of natural disasters: a wildfire, a tornado, and a hurricane.
With Reid's banjo clip-clopping alongside pedal steel tears overlaid by Willie Nelson-style acoustic guitar on "Can't Stop Me Now," Sampson admits that although it feels like she's stuck in the same scene playing in the same bar, she has other plans for her future: "I've been there / I don't wanna go back / I paid my dues / You can't stop me now," she proclaims. The rest of us will just have to stand back and marvel.
Carter Sampson's Gold is out April 7 on Horton Records.
---