---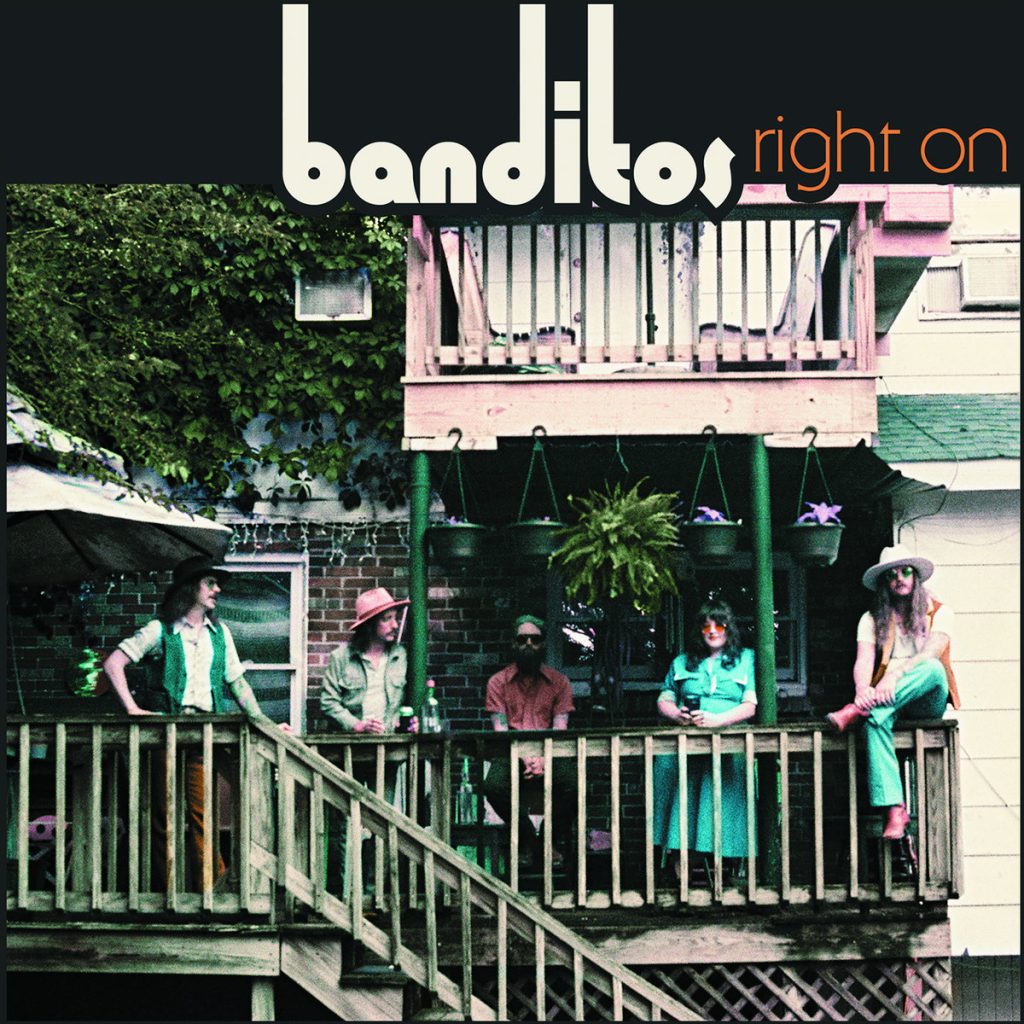 Two LPs into their catalog, Banditos have already established a reputation as mixed media musicians. Each album to date — 2015's self-titled and 2017's Visionland (both on Bloodshot Records) — is best described as a sonic collage, a canvas upon which the Southern ensemble applies their influences and interests and serves up an arresting musical statement. Right On, their third release four years in the making, follows suit.
While some of Right On's variety is rooted in Banditos' established approach, it's also important to note the shift in musical personnel that contributes to the album's fresh sound. Mary Beth Richardson has been handed the mic on a full-time basis after years as one of multiple vocalists in the band. The band has also shifted from a sextet to a quintet, with Stephen Pierce moved to bass following the departure of Danny Vines.
Whether they're jamming out to a raucous riff, riding a soulful groove, or flexing their Southern roots, Richardson sounds right at home as the charismatic frontwoman. The softer vocal moments of "Said and Done" and the command of "Time Wasted" show her physical and emotional range, and her consistent presence tethers the songs in a way previous Banditos releases did not.
That said, Banditos roam freely, and that's what makes them such a popular draw. "Here Tonight" throws healthy doses of Memphis into the mix on a song that should be an instant live favorite. The aforementioned "Time Wasted" is a propulsive number on which Richardson calls it quits on a toxic relationship. "Easy" has an irresistible '60s sway to buoy some difficult lyrical terrain.
In the midst of such an intriguing assortment of tracks, "Waves" feels like the cornerstone track. It meanders in playful and pleasant ways, leaving plenty of space along the way for Banditos' members to have their own musical moments before shifting into a beautiful electric guitar interlude and final build that makes stars of them all.
Right On is out May 20 on Egghunt Records.
---