---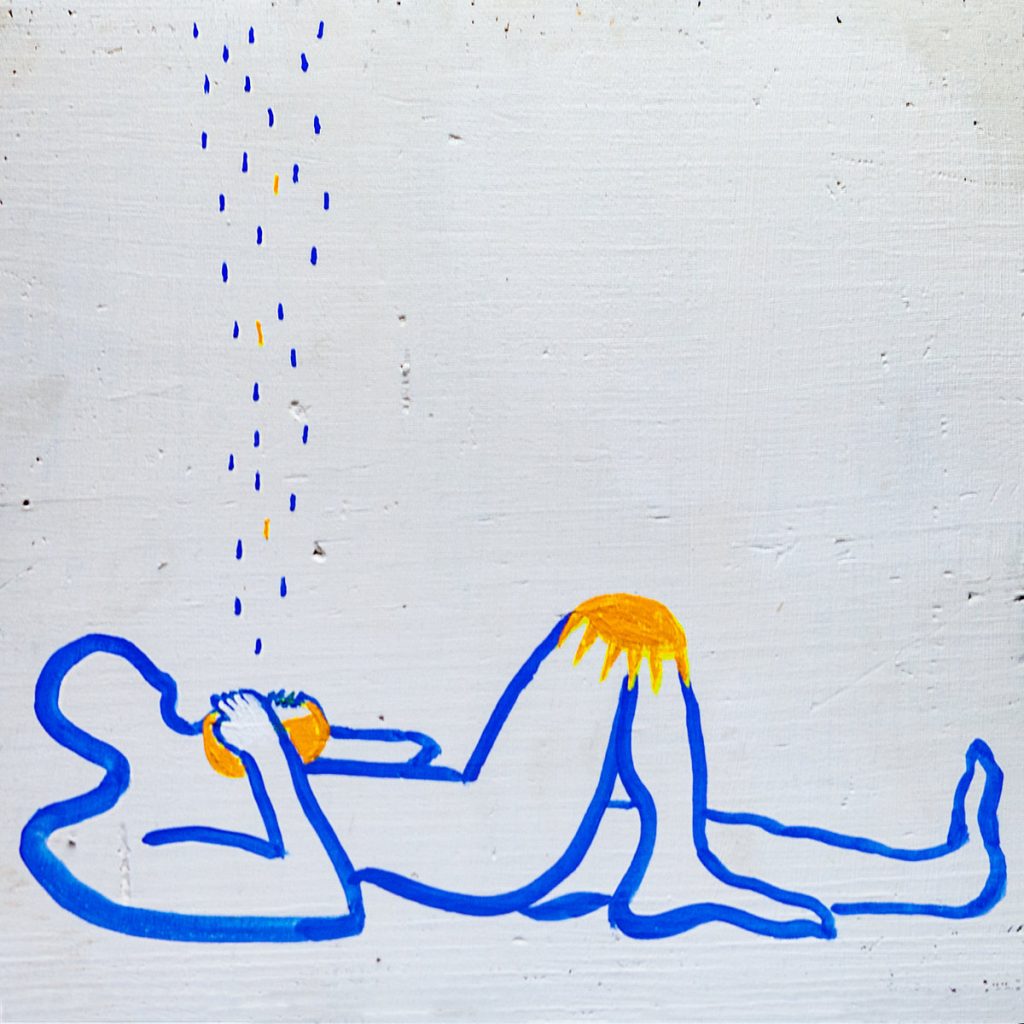 It's easy to imagine Mat Davidson (the man behind Twain) as an itinerant philosopher who writes music instead of essays, soft examinations of being instead of arguments about what's true. His songs ripple with a quiet search for and appreciation of meaning, though they never offer answers. It very much mirrors the journey his career has taken.
With Noon, Davidson's fourth full album as Twain, he finds himself at rest, looking back on the years with one eye and to the future with the other. Davidson explores the interplay of memory and allowing the self to settle into awareness and acceptance. The word "noon" itself refers to where Davidson finds himself in his creative and biological life: the middle. In the arc of his years, he is at a resting point, the pendulum of his life preparing to swing forward again.
As the former multi-instrumentalist for indie-folk band The Low Anthem, Davidson continues to navigate and explore similar sonic paths: his guitar picking decidedly delicate, his voice fragile but familiar, and yet the music pulls the listener in and holds onto attention. Throughout Noon, subtle instrumentation gives the songs the room to glide over the music. The percussion is largely gentle, a heartbeat that only quickens with Davidson's voice; horns and recorders and accordions make cameos throughout the album, but the true defining characteristics remain the voice and the guitar.
This leaves plenty of room for the songs of Noon to become little devotions that celebrate the pursuit of accepting one's own life. On "The Priestess," Davidson sings about the tensions of trying to love oneself while lacking the sympathy to love who one used to be. He ends "The Priestess" with "I'm not sure what else to say / do you know I love you and I know you'll be okay?", as much a statement as a question. A few tracks later, on "The Magician," twice he sings, "beauty is / wanting to / be what you / really are," his almost-mournful voice texturing the song in a way that renders it equally a lament for a past self, a celebration of a present self, and a plea to a future self.
The highlight of the album, however, is "Walking II." Loosely connected to its predecessor, "Walking," from Days of Effort and Ease, Davidson posits that the heart is, in its way, both of the self and its own being; with this, it becomes possible to imagine that the heart (and thus, the self) can die and be reborn many times throughout a person's life. Lines like "I'm terrified that if I light the light, I might hurt you" and "I'd rather die than live in a lie of my creation" express the tensions that come with change, but Davidson again ends the song powerfully when he asks, "I love my song, I love my life … must I leave them?" and answers, "If it's what I must do to get back to you," again reminding the listener that time requires change to continue becoming who they are.
Ultimately, with Noon, Davidson surveys what it means to live an examined life, encouraging listeners to sit inside (dis)comfort with him.
Twain's Noon is out Oct. 21 on Keeled Scales.
---