ALBUM REVIEW: As Plains, Jess Williamson and Waxahatchee Find a Fruitful Pairing
Posted On October 12, 2022
---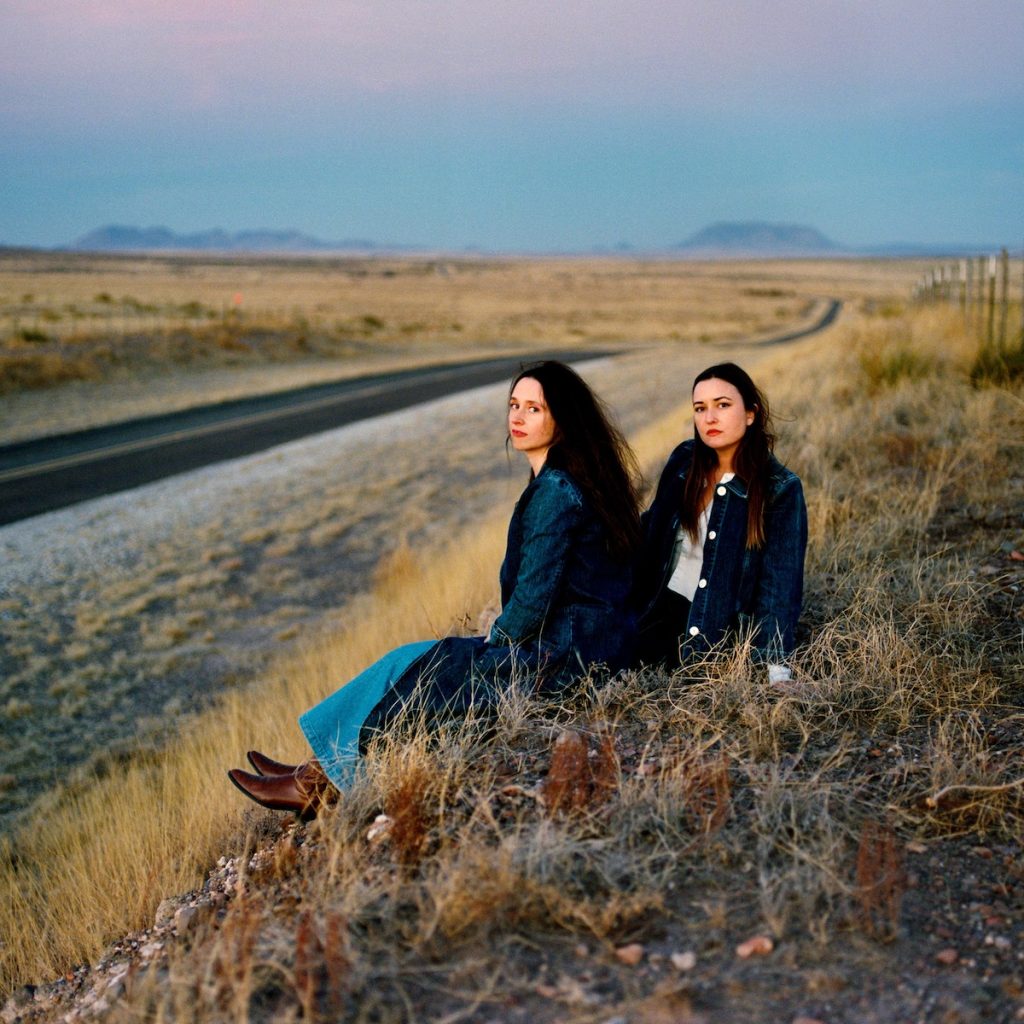 Two records arrived in early pandemic days of spring 2020 that proved timeless but also timely — salves for a terrifying time: Jess Williamson's hauntingly ethereal Sorceress and Waxahatchee's grounded, gut-wrenching Saint Cloud. Both were the kind of songwriter albums perfect for privately smiling through tears, solitary walks, and then, finally, hugging your loved ones. They hit close to home in the same comforting way a conversation with a dear friend makes you feel understood and seen. Though sonically far apart, it was because of these records that Williamson and Waxahatchee's Katie Crutchfield felt a kinship creatively and in their shared Southern roots. The blossoming partnership, Plains, has now yielded the one-off I Walked With You a Ways, the product of two solo artists finding a collaborative sweet spot.
Written together and apart, across multiple cities and landscapes from Texas to California and Kansas, I Walked With You a Ways embraces twangy pop country and romantic Western waltzes. It is a love letter to the places that have shaped Williamson and Crutchfield — the big skies, rolling plains, fragrant fruit trees, creaky porches. Neither bend their signature sounds to unrecognizable shapes, instead finding ways to lift each other up and support their individual strengths song by song. Williamson brings a soft airiness to the full-throated punch of Crutchfield-led songs like "Line of Sight," "Problem With It," and "Hurricane." Crutchfield lends a subtle power to Williamson's dreamy belt on "Summer Sun," "No Record of Wrongs," and "Abilene."
At the heart of it, Williamson and Crutchfield are shining a light on hurt and insecurity, finding strength in telling the truth about who they are, and of course, penning some damn fine love songs, too. I Walked With You a Ways listens like a soundtrack for dusting yourself off and persevering, a reminder that comes only from the ones who will give it to you straight with a whole lot of compassion. It has that incandescent glow of something deeply honest, a shared secret between the most trusted friends.
I Walked With You a Ways by Plains is out Oct. 14 on Anti-.
---