ALBUM REVIEW: Anthony D'Amato Finds New Ground For Folk-Rock Sound
Posted On October 18, 2022
---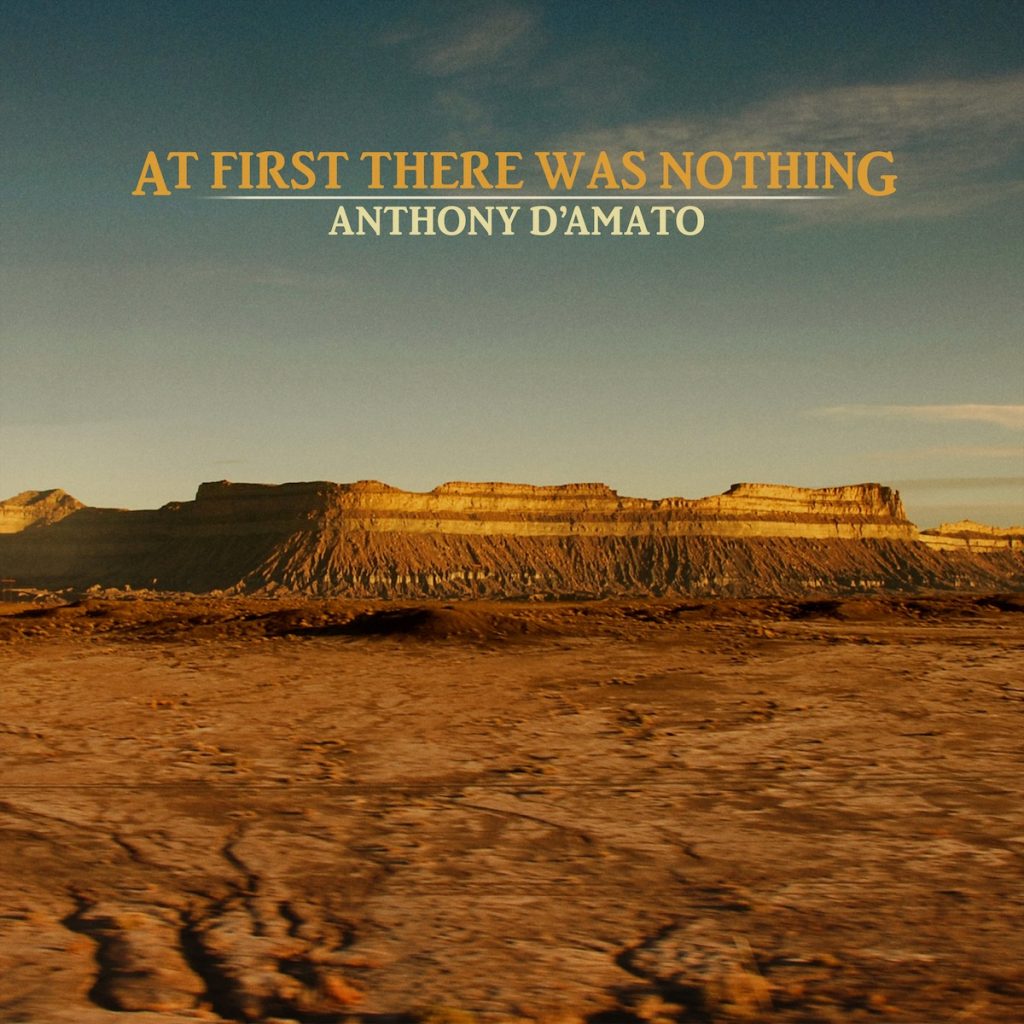 "I won't let you down / I'm in it for the long haul," Anthony D'Amato harmonizes on "Long Haul," the first track of his new album, At First There Was Nothing. The lyrics are a promise to a lover, but they also are effectively addressed to his listeners, who won't be disappointed.
The New Jersey singer-songwriter, based in New York for a decade, headed west to American Fork, Utah, to record his first album in six years. But, like the song says, he hasn't changed his approach much since his 2014 debut, The Shipwreck From the Shore. He's still a bit rock and a bit folk, mining a strand of plainspoken sweetness that manages to recall both Bon Iver and Bruce Springsteen simultaneously. He started with music of delicate, open-hearted grit, and he's going to keep on with it.
Producer Joshua James shares songwriting credits on a few tracks, like the hyper-hooky Steve Earle-esque outlaw anthem "Trying to Change" (which is, we're told, "fucking hard to do") and the gentle acoustic Willie Nelson-worthy stoned schmaltz weeper, "Enough." D'Amato's own material remains impeccable, though. "Ships in the Night" is as perfect a Nebraska-inspired song as you're likely to hear, and "The Oyster and the Pearl" effortlessly and expertly shifts between indie rock guitar and doo-wop-worthy harmonies to create Americana orchestral pop. "I've been the oyster and I've been the pearl / I've been been poor in a rich man's world," he declares, and, sure enough, the album is impressive in its range.
There's a kaleidoscope of familiar roots sounds and references; part of the fun is trying to figure out where you've heard this melodic figure or that horn flourish. It's not easy because D'Amato puts it all together with such seamless appreciation for the tradition, broadly defined as including everything from the heavy rock churn of "Kind of Strange" to the bluegrass finger-picking of "But I Go." The only complaint is that, at 40 minutes, the long haul isn't long enough.
Anthony D'Amato's At First There Was Nothing is out Oct. 21 on Blue Rose Music.
---