ALBUM REVIEW: 'Americana Railroad' Arrives With Fresh Take on Train Songs
---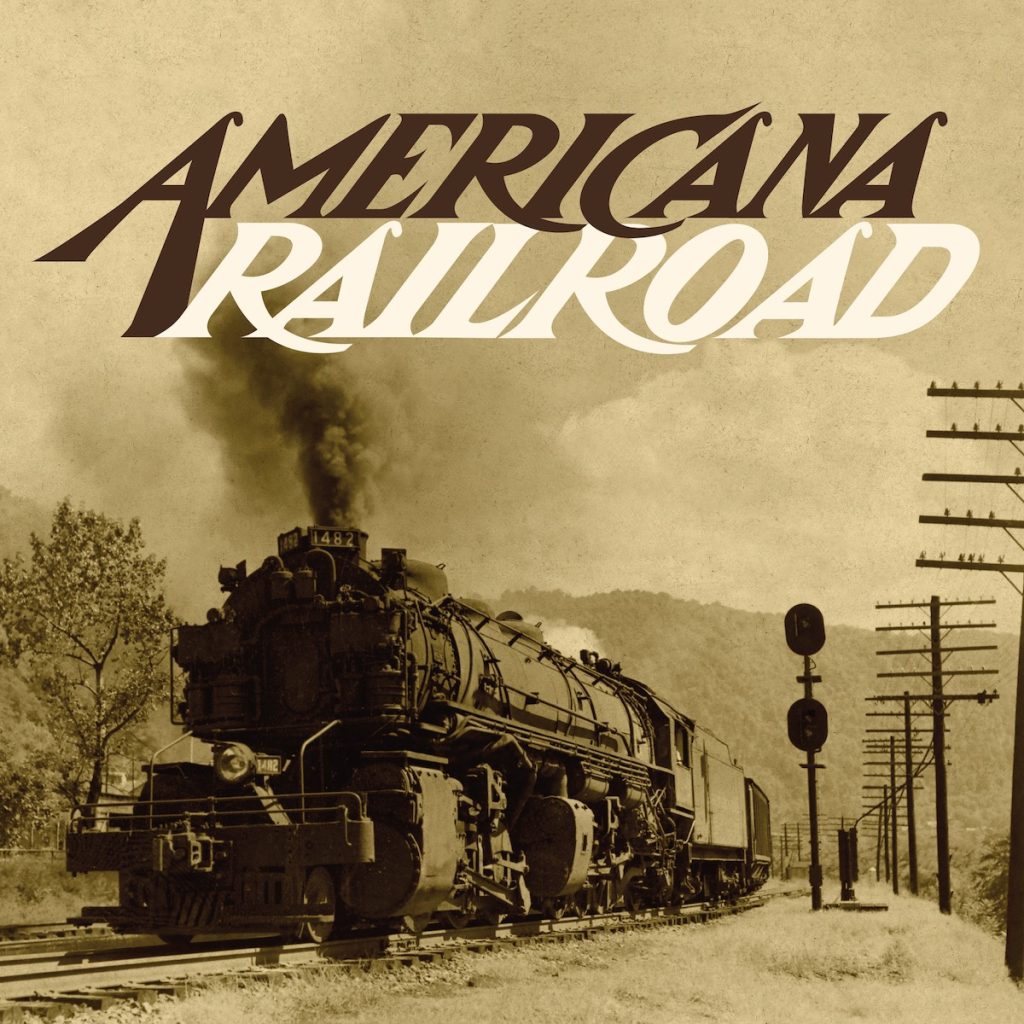 Nothing says Americana, in the broadest sense, more than trains. They've long been a source of romance and fascination — and, for songwriters, metaphor-laden inspiration. Trains may no longer have a dominant presence in the American consciousness, but Americana Railroad, a compilation of new recordings of new and old numbers, offers a reminder of just how potent train symbolism remains.
Rocker Carla Olson was one of the driving forces behind this long-gestating project, and she produced nine of the 19 tracks. The former Textones leader and the Long Ryders' Stephen McCarthy launch it all with the ringing, mid-tempo rock of McCarthy's "Here Comes That Train Again," with its invocation to "bring me back to days gone by," and the two close things out with a reflective, acoustic-textured take on Gene Clark's "I Remember the Railroad." Olson also teams with Paul McCartney guitarist Brian Ray for the album's hardest-rocking track, Keith Reid and Robin Trower's "Whiskey Train."
Robert Rex Waller Jr. of I See Hawks in L.A. makes two standout appearances, with Rank and File's cowpunk raver "The Conductor Wore Black" (with Rank and Filer Chip Kinman on guitar) and a rawboned take on Steve Young's "Midnight Rail."
John Fogerty, backed by his children and Mickey Raphael on harmonica, highlights the poignant sense of loss at the heart of Steve Goodman's "City of New Orleans," while Peter Case brings some raw gospel fervor with his guitar-and-harmonica workout on the traditional, Sister Rosetta Tharpe-arranged "This Train."
Also contributing first-class originals are Dave Alvin with the gently rocking "Southwest Chief," credited to him and Bill Morrissey, though he mentions the late Morrissey in the song, and Dom Flemons with the guitar-and-harmonica "Steel Pony Blues," inspired by the story of a real-life Pullman porter.
Dustbowl Revival doesn't bring much new to Graham Nash's "Marrakesh Express," but Gary Myrick gives an invigorating surf-rock makeover to the '50s rocker "Train Kept a-Rollin'."
It's no surprise that Paul Burch, with Fats Kaplin, would tackle Jimmie Rodgers' "Waiting for a Train," since he once did a whole album inspired by the life of the Singing Brakeman (Meridian Rising). Also on the country end of the spectrum is Gene Clark and Bernie Leadon's "Train Leaves Home This Morning," performed by Clark's son, Kai Clark. And continuing the many Byrds connections here is ex-Byrd John York's very Byrdsian country-rock version of John Stewart's "Runaway Train."
Among the highlights of the vocal performances are Alice Howe's hauntingly beautiful rendition of Hedy West's "500 Miles," Deborah Poppink's sweet falsetto on Curtis Mayfield's "People Get Ready," and Seratones' AJ Haynes' soothingly atmospheric version of Elizabeth Cotten's "Freight Train" that makes it sound both ancient and modern.
One oddity on the set: There are two versions of the '50s rocker "Mystery Train," one sung by Rocky Burnette and one by James Intveld, but both featuring many of the same musicians. They don't sound quite alike — for one, the Burnette version features Mickey Raphael wailing on harmonica in a departure from his signature moaning, lyrical style. Still, it seems like a missed opportunity to add another song ("Midnight Special"?).
It's not enough, however, to derail Americana Railroad as it takes you on a richly rewarding journey.
 Americana Railroad is out June 17 via Renew/BMG.
---