ALBUM REVIEW: Alison Brown Carves New Contexts for Banjo
---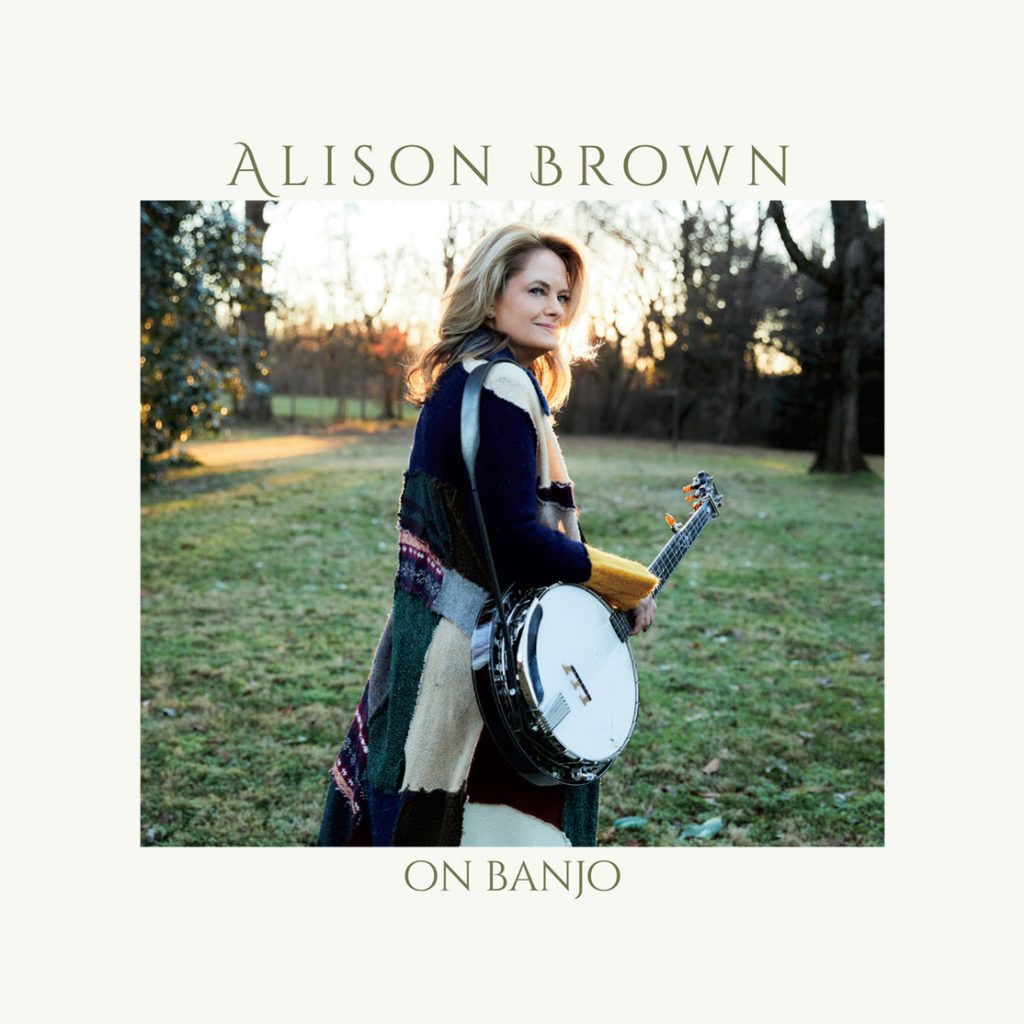 On her new album, On Banjo, Alison Brown devotes her usual careful attention to the sonic architecture of tunes. On these 10 tunes, she dwells in the spaces between the notes, listening for ways that her banjo and various other instruments can pick up a pattern and coalesce into grander movements.
On Banjo opens with the cascading arpeggios of "Wind the Clock," a lilting little tune that has sonic echoes of "Gentle on My Mind," with the soaring flights of John Ragusa's flute and Chris Walters' George Winston-like piano. The spaciousness of the tune offers each instrument a chance to stretch out briefly, as if the musicians are indeed winding up to play.
On the jaunty "Choro 'Nuff," Israeli jazz clarinetist Anat Cohen briskly weaves her sprightly noodlings around Brown's tumbling notes, while Steve Martin joins Brown on the spry bluegrass jam "Foggy Morning Breaking," which highlights each banjo player's singular style.
"Sweet Sixteenths," featuring Sierra Hull, is a gorgeous little music box waltz that is a mini-workshop on harmonics as the twinned instruments play through the sixteenth notes of the title. The free-flying jazzer "Old Shatterhand" scoots across the floor propelled by Walters' dashing piano notes and chords, Ragusa's spiraling flute, and Brown's surging banjo runs, while "Regalito," featuring Brazilian guitarist Sharon Isbin, whirls and dances as Isbin and Brown trade licks. On "Tall Hog at the Trough" fiddler Stuart Duncan darts around Brown's cascading banjo notes, and the tune picks up tempo in the latter third of the tune, mimicking the movements of the title animal; it's a rousing old-time tune.
On Banjo offers a master class in banjo. Brown is an adventurer who unearths the past glories of the instrument and blazes new musical trails with the instrument, exploring how the banjo can cross the porous musical boundaries of bluegrass, classical, Celtic and Latin music, and jazz.
 Alison Brown's On Banjo is out May 5 on Compass Records.
---