Aaron Little Shares Highly Anticipated "It's About Time"
Posted On August 26, 2016
---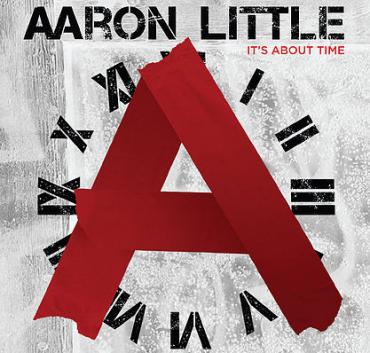 Aaron Little releases his latest endeavor today, August 26th, titled It's About Time. Indeed it is friends. Hailing from Canada, the singer-songwriter has been gracing our ears this Summer with his vibrant single "Nobody to Talk To." Now with his highly anticipated record in tow, we forge full ahead into the world of Aaron Little.
Throughout the record, Little shows off his skills in both the songwriting and performance department. Each piece tells a story, as we dig deeper inside the brain of the songwriter, as he puts his emotions and thoughts on display.
Prominently, the instrumentation on the record helps to drive the songs to another level. Whether loud or soft, Little offers up a charming look in the lines between. He's an all around music man who clearly pours his blood, sweat and tears into the record as each song comes to life as they take center stage. Focus tracks on the record include the ear-catching single "Nobody to Talk To" as well as personal favorites "All Mine," and "Every Little Step."
It IS about time Aaron Little. Good to have you around.
Aaron Little's It's About Time is out now digitally via iTunes, CD Baby, Amazon, Google Play and beyond. Find it here! http://www.aaronlittlemusic.com/
---