A class debut
Posted On January 31, 2017
---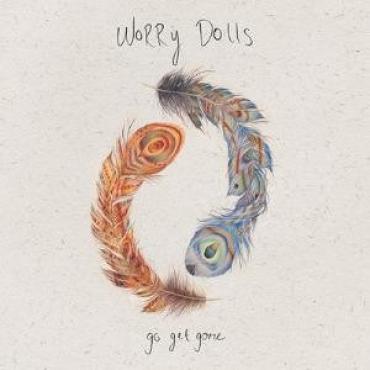 I first came across Worry Dolls when they supported Tim O'Brien at Nell's in West London about a year ago today.  The two young women – Zoe Nichol and Rosie Jones – who comprise the group, sing and play a variety of acoustic instruments.  They met at college in Liverpool and are now based in London.  The album launch show in London is at the beginning of March; I'm looking forward to it.
Late in 2015 they gave up their jobs and headed for Nashville to cut the songs that make up Go Get Gone (Bread and Butter Records) with producer Neilson Hubbard and a selection of local musicians.
Finally – with the assistance of a kickstarter campaign the record is out.  It's made up of 10 songs, all written by Zoe and/or Rosie plus some co-writers.  The first thing I noticed on first listen was the uncluttered clarity of the sound and the complementary harmonies.  And it's the harmonies and the interplay of the voices that make for the real highlights of this album.
The songs themselves cover a wide range of moods, tempos and styles, although all slotting into different parts of the Americana spectrum.  And changing through the record enough to retain the listener's attention while not jumping around searching for an identity.
A class debut and well worth checking out.
---