A Proper Introduction To Sarah Jarosz
---
Another Friday night in Raleigh and I once again found myself at a concert by someone I'd been hearing about for a while but hadn't really taken the time to listen to. Since my music loving friends (and trusted publications like No Depression) would never steer me wrong, it most often turns out that I end up loving the artist, and experiencing them live turns out to be the best introduction.
While I had checked out a few Youtube clips of Sarah, I didn't fully know what to expect. In terms of the well written songs, great vocals, and stellar musicianship by her and her band, she hit all the marks that night at the Fletcher Theater in Raleigh, NC.
After a great opening set by Jordan Tice, Sarah and her trio opened with "House of Mercy" and "Green Lights," both from her latest grammy-winning album Undercurrent.
Not being familiar with her catalog and various songs she has covered, I soon heard a familiar sounding melody that turned out to be Dylan's "Ring Them Bells," one of my all time favorite Bob tunes, a nice surprise. Following "Lost Dog" and "Tell Me True," Sarah noted it was a year ago that Prince died and played a quick, but recognizable, riff on the mandolin. Hearing "When Doves Cry," which originally featured synths and no bass, played on a mando and upright bass, with a smoking solo by Jeff Picker, was a unique treat.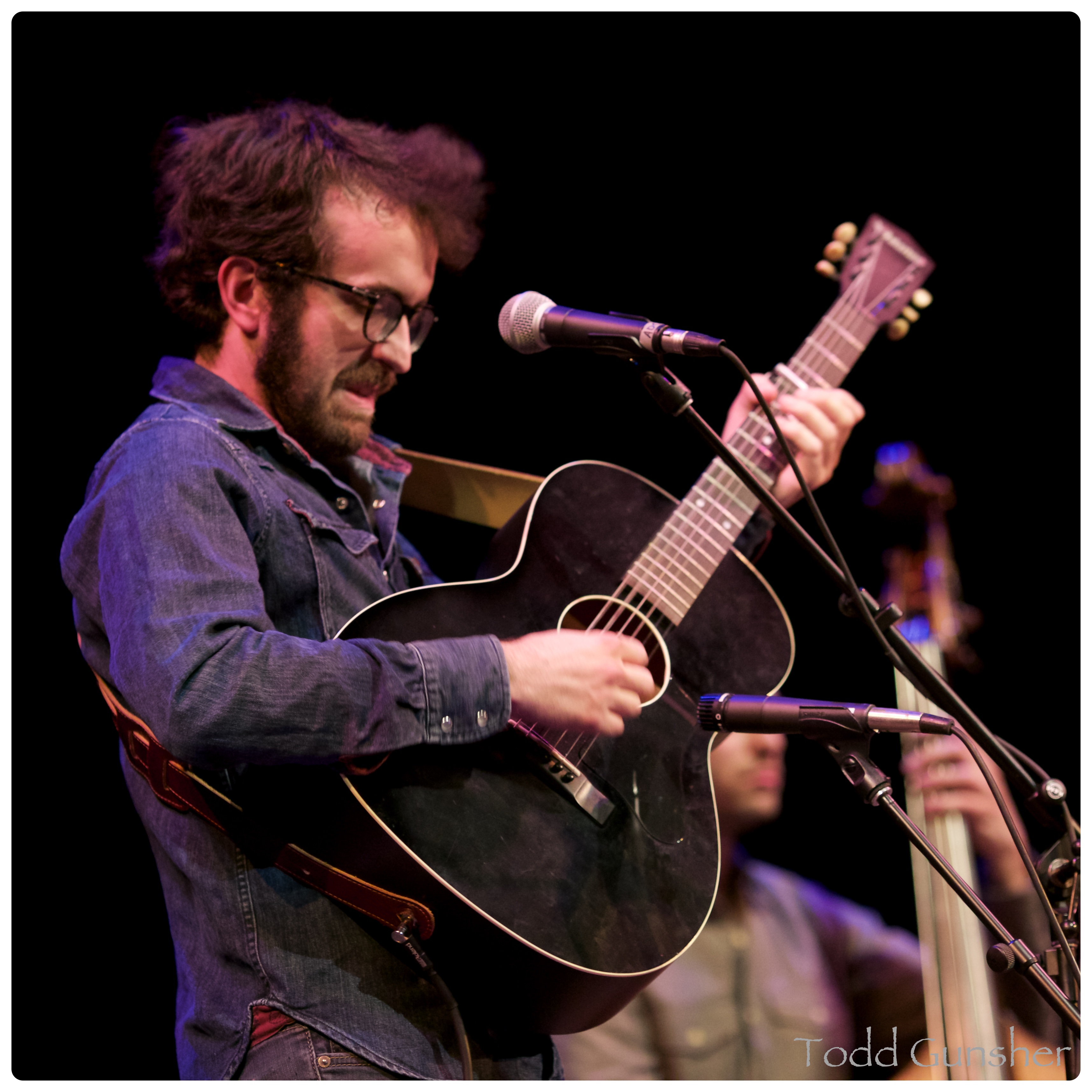 Throughout the night Anthony da Costa wowed us on acoustic and electric guitar, playing leads of beautiful musicality that always, as they say, served the song. His electric sounds were often effected and overdriven, adding interesting textures while never overpowering the acoustic instruments. As for Sarah, do I really need to go on about her musical talent? Guitar, banjo, and mandolin were all represented, but she spent much of the night with her archtop octave mandolin which has to be one of the sweetest sounding instruments I've heard in a long time.
For the last song of the night the trio took advantage of the great sounding room and stood at the front of the stage to lead a sing-a-long of "Come On Up To The House." Without mics and truly unplugged, this was a perfect way to close out the night.
At the meet & greet afterwords Sarah shared many autographs, hugs, and photos with her fans, including many young girls with excitement on their faces. I couldn't help but think that as long as each generation keeps inspiring the next one to write, play and sing music like this, we'll be alright.
---