A Big Hit: How Fatherhood Fueled Mark Erelli's New Song 'The Hitter'
---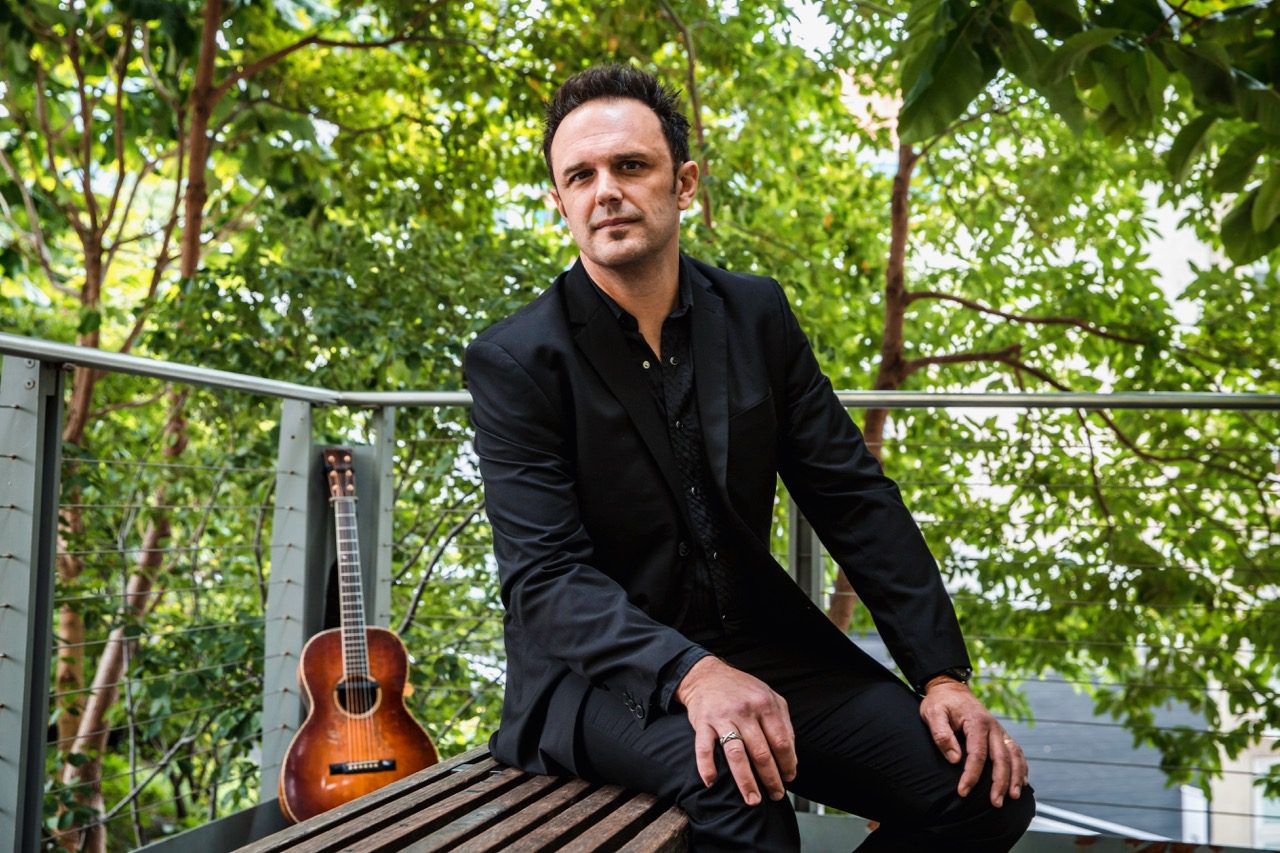 Photo by Liz Maney
EDITOR'S NOTE: Massachusetts-based singer-songwriter Mark Erelli is an observer at heart, writing songs about the big issues in today's world ("By Degrees," his song about gun violence, division, and more, is nominated for the Americana Music Awards Song of the Year) as well as the people and stories that populate our own homes and hometowns. As his latest song, "The Hitter," makes its debut just in time for Father's Day (see video below), we asked him for his thoughts on the song — which explores the links between father and son, past and present, the game of baseball and the game of life — and on fatherhood.
Though I was an athletic kid, I am not a "sports dad." I don't own a pair of sweatpants, and I have never coached one of my boys' teams. I'm a traveling musician who is gone most weekends playing gigs, but I live in a suburban town that seems to revolve around youth sports each Saturday. I need to work and I love what I do, but it can be hard not to feel guilty for missing so much.
Baseball was a new sport for our youngest son, and his season got off to an inauspicious start after he took a line drive in the face at his first game. The black eye and imprint of the baseball's stitching on his cheek faded after a couple weeks. His confidence, however, had taken the real hit, and I worked hard with him to slowly rebuild it as the season progressed.
That's why I will always remember when my son got his first big hit, because he just happened to do it in a weekday game. He helped his team win the playoffs, and I was the picture of a proud dad. I was just so grateful that, for once, my work hadn't kept me from being there to witness such a triumphant moment. It never occurred to me that this little victory could be more than just a great story that I shared with fellow parents.
The night "The Hitter" was born, I was in a hotel bar with my friend (and Grammy-winning songwriter) Lori McKenna after a gig, catching each other up on the latest with our families. When I told her the story about my son's big hit, she said "That is so amazing … have you written the song yet?" I must have given her a puzzled look, because she insisted, "Mark, that is a song!" I immediately hailed the bartender, and as I paid my tab I said, "If this woman here asks for a pen or cocktail napkin, do not give them to her." Then I went up to my room, got out my notebook, and followed some of the best advice that's ever been given to me.
I try to play it cool around the sports dads, and I'm slowly learning baseball's finer points. But they've taught me a thing or two about songwriting as well. After hearing "The Hitter," some have confided that while they identify with the father, they also see themselves through the eyes of the boy in the song, and it brings back memories of their fathers' love. I never intended the song in that way, but I love how everyone hears it differently through their own experience. This songwriter might not know much about baseball, but that kind of reaction makes me feel like I've hit a home run.
---