'Shades of Blue' Reveals Ashley Sofia's Full Range of Colors
Posted On September 10, 2019
---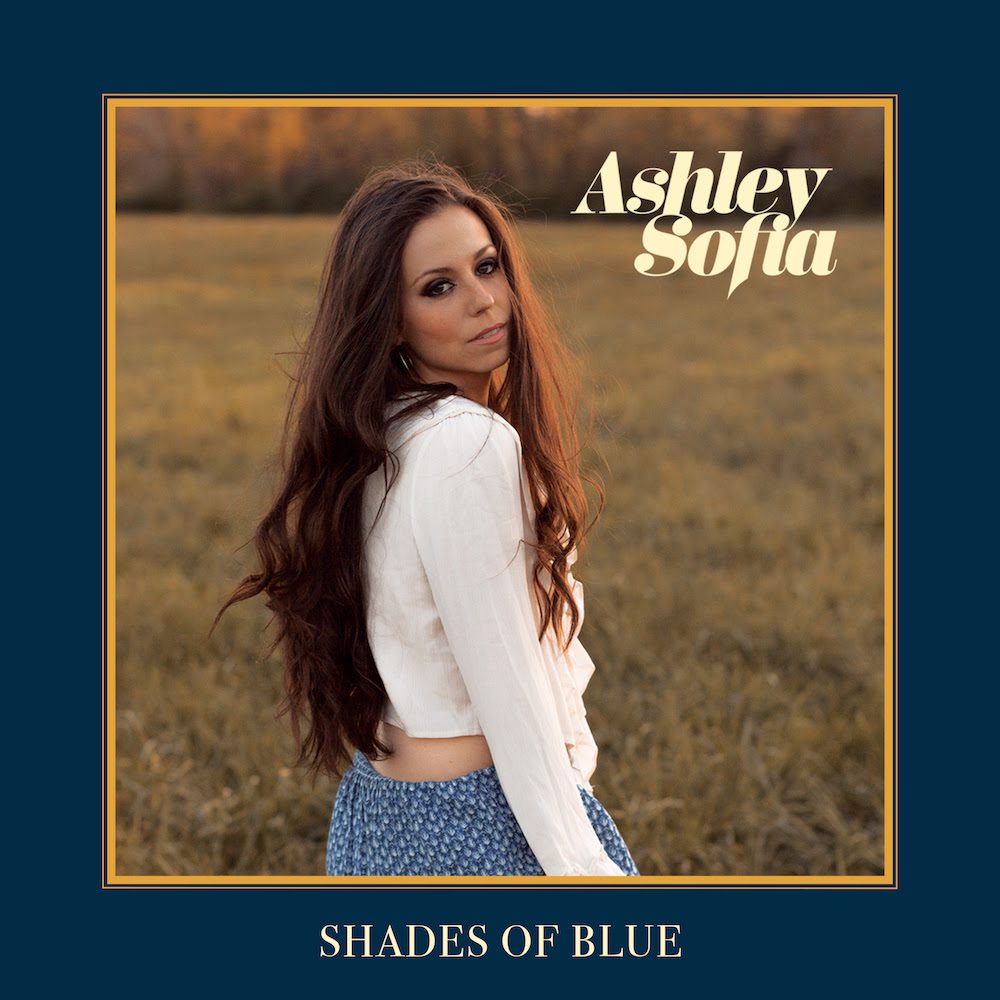 Ashley Sofia is looking for America.
Before her move to Nashville, the folk-country artist was raised in upstate New York. Her upbringing still flavors her imagery, but her imagination follows the highways south and west from her childhood home. The characters, experiences, scenery, and aural signifiers on her second LP, Shades of Blue, reveal a multi-faceted songwriter who can empathize with a troubled teenaged bully one moment and mourn a departed family member with clear-eyed detail the next. "I've traveled high / I've traveled low," Sofia sings over tender folk guitar and orchestral strings. "I've learned some things along the way that I wish I didn't know."
Shades of Blue is a diverse document — now upbeat and poppy; now Southwestern and unexpectedly experimental; now small and intimate; now bombastic and radio-ready — and is anchored by the balance between Sofia's respectable lyricism and instrumental fluency in almost as many subsets of folk and country as there are songs on the record.
On "Winter Prayer," Sofia goes home to the Adirondack Mountains. "You were standing in the kitchen / with garlic in your hand / you were greasing up the chicken / and your favorite Pyrex pan," she sings over subdued fingerstyle acoustic. "Your cheeks were red from cooking and laughing / always such a ham / and I never got to tell you / it made me who I am." It's lyrically impressive. For one, Sofia's sensory details brings the bleak upstate New York winter to life, though she uses the cold as metaphor for grief while also regularly mentioning Christmas lights. Grief is messy, after all, which Sofia knows. "It hurts to breathe," she sings, because of the extreme cold, but "mostly 'cause you're not around / and I love you."
"Winter Prayer" is remarkable and tender, though one can't make stylistic generalizations about Shades of Blue from a single track, or even tell whether Sofia is ultimately batting for the arena or the fringe. Some songs — the gorgeously forlorn "Make You Love Me Too," the jangly, ebullient "That Girl is a Rainbow," and the summery "Tangerine and Blue" — possess the hooks, structure, and everyperson appeal that make for an airtight radio song. On the other hand, the desolate, hallucinatory "It Was Only a Dream" rides an unexpected mixed aesthetic. It's a song of the California desert — no question there — though slide guitar and sitar join forces to carry the melody. It's cosmic. It's weird. It works.
"That bully back in high school / the one that put you down," Sofia sings in the nuanced "Battlewounds," "His daddy would drink a fifth a night / and then toss him around." It's a complex tune, rich with empathy and revealing Sofia's maturity as a songwriter — both in her ability to look at a situation from many sides and in the efficiency of verse it takes to distill a song's essence into a catchy chorus.
"You should go easy on me / I'll do my best to go easy on you," she sings. "Because the one thing I have learned from this life / is that we all have battle wounds."
---