Curtis McMurtry Digs into the Darkness on 'Toothless Messiah'
Posted On February 3, 2021
---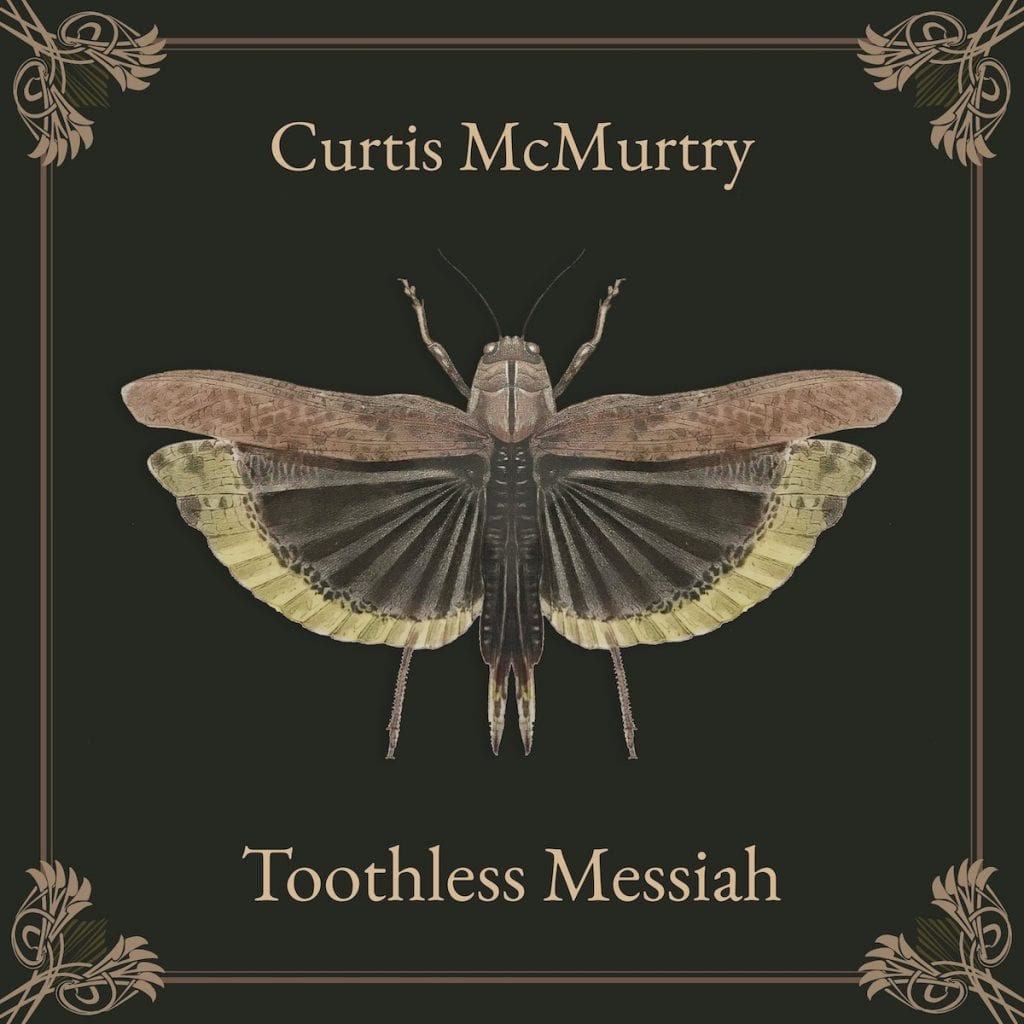 "How are you adjusting to the new regime?" Curtis McMurtry asks with more than a hint of a snarl in the spoken-word opening of his new album, Toothless Messiah. It's less a question than an accusation, and the songs that follow find him inhabiting the range of reactions on display during the past four years of political trainwreck in America.
The "let's give him a chance" crowd gets its share of McMurtry's ire, as on "Food on the Table," where the narrator asks "Why should we fight if we can still run and hide? / It's too early in the war for you to make us take sides." And defenders of the "new regime" get the full force of McMurtry's outrage: "You are not without your faults, but I forgive you," the narrator sings to their leader on "Praise Caesar" over a relentless drumbeat and deepest, darkest bass. "And though some may disapprove / I know sometimes it takes a tyrant / To get the rest of us to move."
But what we can presume to be McMurtry's own side isn't let off the hook. The quick pace of "The Cavalry Is Here" denotes a galloping attempt at a rescue that is too little, too late. And McMurtry has some thoughts both for the generation that came before and for his own. "Now that everything's on fire / You tell us to take our time / You say we have no patience / I say you have no spine," he sings to his elders over an unsettlingly discordant banjolele on "You Need Me to Betray You." But on "Dinosaurs" he cautions his own peers against becoming what they're fighting against: "One day the world will change around us / And we will be too blind to tell."
Delivered against the most sinister registers of cello and banjo, and often punctuated by muted horns and booming percussion, the songs evoke the feel of a near-future dystopian novel, a preparation for battle in something uncomfortably close to end times. But the themes are all too real, and all too current. It's bleak, to be sure, but it's a refreshing bit of frankness amid calls for hope and unity that, while admirable, can feel more like magical thinking than meeting the moment.
But as with real life, even in the darkest times, beauty finds its way in. It's there in the harmonies between McMurtry and longtime collaborator Diana Burgess (who also provides his catalog's signature cello support), and it's there in McMurtry's sly turns of phrase that drive the point home.
Indeed, the album ends on "Flowers Through the Stone," a gentle a cappella over sounds of a rainstorm that feels like giving up ("We make submission our resistance / the only way we've ever known") but suggests survival, at least, and perhaps a day when embers can be rekindled into something stronger, wiser, better.
---