ALBUM REVIEW: The Cold Stares Make a Cathartic Racket on 'Voices'
---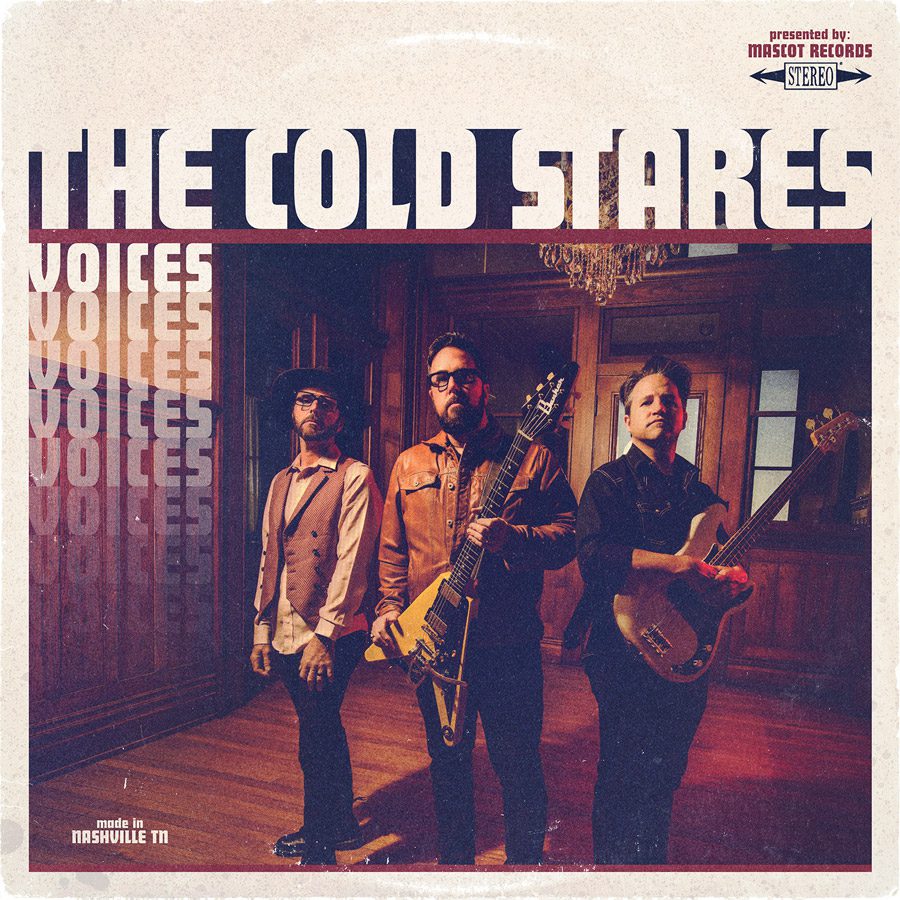 Consumed by regret, loneliness, and desperation, Chris Tapp is a forlorn traveler on the rocky road of life, weary yet resilient, fierce yet vulnerable. On the electrifying Voices, the frontman for The Cold Stares constantly seems to be on the verge of a meltdown – if he never quite loses it, credit the cathartic power of his high-wattage performance.
In the two-fisted tradition of such unruly groups as ZZ Top and The Black Keys, the veteran Indiana band – recently expanded to a trio, with bassist Bryce Klueh joining singer-guitarist Tapp and drummer Brian Mullins – makes blues-based music that can rock hard or pause for moments of reflection. While The Cold Stares' dramatic gestures could easily be repurposed for arena-friendly uses, the lads explore more interesting avenues, be it the exciting interplay of guitar and percussion or an unexpected lyrical twist or the deceptively subtle textures of Tapp's gutsy voice.
Tapp sees trouble wherever he looks, whether soul-searching or surveying the world around him. He opens Voices with the stomping epics "Nothing But the Blues" and "Come for Me," which find him pleading to be rescued. In the Cream-inspired "Got No Right" and the slow-burning "Thinking About Leaving Again" Tapp struggles to break the chains of toxic relationships, only to relapse into dysfunction. While he often howls like a wounded beast, such naked angst can be deeply moving. Tapp's singing on the melancholy ballad "Sorry I Was Late," lamenting the death of a friend, is heart-rending.
Meanwhile, society threatens to collapse, from the funky "Lights Out," depicting a "world gone astray" to the drug-addled protagonist of the driving "Sinnerman" to the pounding "It's Heavy," where he prophesies doom, exclaiming, "We're running out of time."
But Tapp has an answer to all the bad vibes: his guitar. The man clearly just loves to play, and the joy he takes in sharing that pleasure is exhilarating. Between his killer riffs and thrilling, yet wonderfully concise, solos, Tapp can scorch a song in a hurry.
Ultimately, of course, Tapp can't escape difficult realities. Voices closes with the spooky acoustic tale "The Ghost," in which he broods over a lost love, "hanging around until they put me in the dirt." Like old-school blues artists before him, Tapp discovers comfort in simply sharing the hard times. Kindred spirits will understand.
The Cold Stares' Voices is out March 10 on Mascot Records.
---