ALBUM REVIEW: Serious Song Power Propels The War and Treaty's 'Lover's Game'
---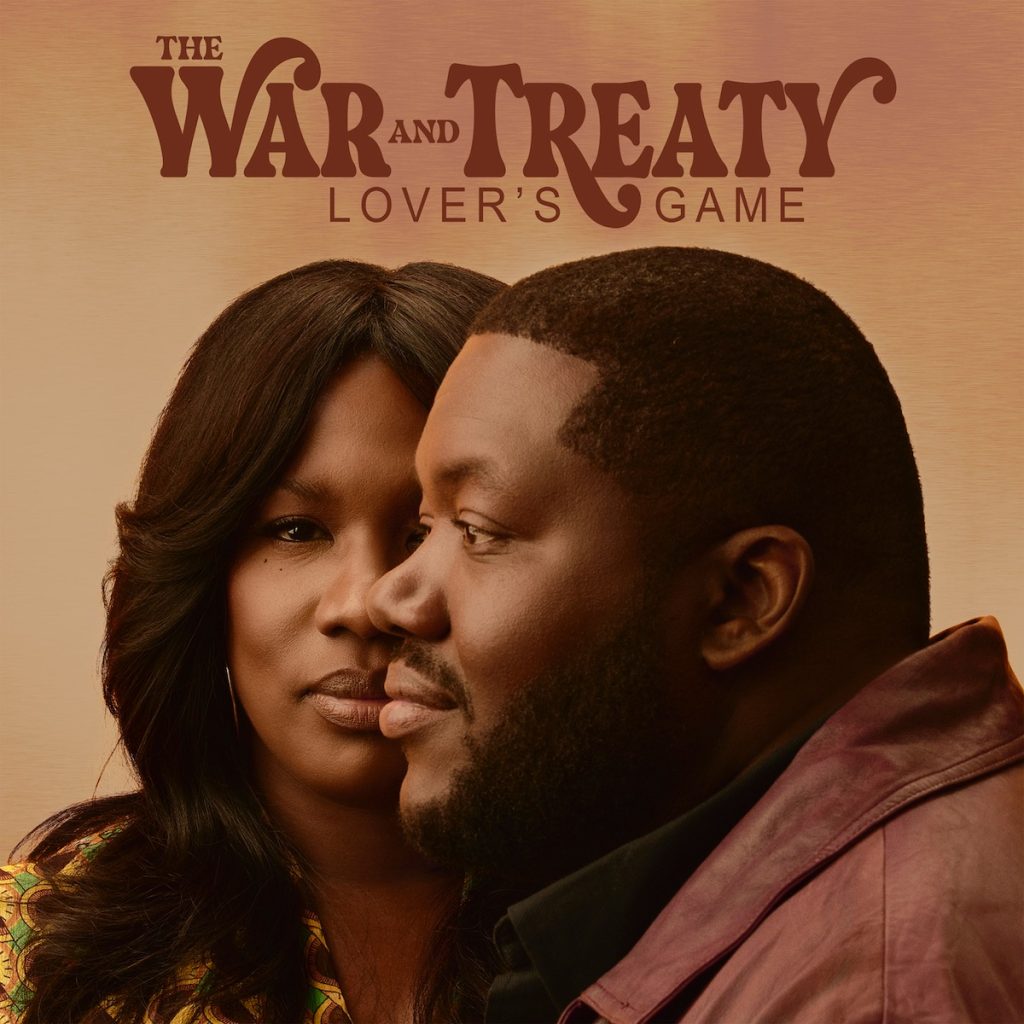 Every single song on The War and Treaty's Lover's Game is alone worth the price of the album. Husband-and-wife duo Michael and Tanya Trotter follow up last year's Blank Page EP with a stunning collection of songs that explore the vulnerability and incandescent passion of love.
The propulsive title track launches the album with Dave Cobb's and JD Simo's jet-fueled guitar and slide guitar runs. The Trotters' blistering vocals drive the song into a sonic stratosphere that resembles early Ike and Tina Turner and mimics the urgency of passion and the heat of the moment in relationships. That song and three others — "Dumb Luck," "That's How Love Is Made," and "Blank Page" — originally appeared on the Blank Page EP.
"Yesterday's Burn" glides along a classic country soul vibe, with the duo crooning about healing each other's hurts — "well, at least by tomorrow / you won't feel yesterday's burns." The heart-to-heart ballad "That's How Love Is Made" builds slowly over Phillip Towns' cascading piano and aching organ to a soaring climax, with the duo trading scorching vocals that evoke the fiery intensity of making love.
Lush layers of pedal steel provide the opening for the ethereal "Angel," a transportive anthem that ascends as the duo trades vocals testifying to the religious devotion they have for each other: "Your love is my religion / I'm a faithful member of your church." "Up Yonder" follows "Angel" with an almost identical sonic architecture, and cleverly opens with the line "I've held the hand of an angel before / And it was hard to let it go."
The duo weaves the traditional gospel song "When the Roll Is Called Up Yonder" into the chorus of "Up Yonder" and turns the familiar song into an affirmation of the everlasting, enduring nature of love.
Lover's Game closes with the gospel-inflected soul number "Have You a Heart" — close your eyes and you'd be forgiven for thinking you're listening to Aretha and Otis. Listeners are lifted out of this world as the song declares the power of real love to lift people out of their mundane lives.
Like Ashford and Simpson, Marvin Gaye and Tammi Terrell, Tanya and Michael Trotter inhabit deeply the soul of their songs, and their vibrant vocals transport listeners as they reverberate in the very depth of hearts and souls. Lover's Game is the best album of the year so far.
The War and Treaty's Lover's Game is out March 10 on Mercury Nashville.
---