Yeah, Another Gear Post in the small but mighty column
Posted On November 19, 2009
---
I while back I ordered a custom finger joined 12″ combo cabinet for the Fender Pro Jr (detailed earlier here) that I've been
steadfastly dumping money into while I wait for the new super grab and go Doctor Z amps to come out.
A few months before that Chip Robinson (check new website) helped me out by installing an upgraded Mercury Magnetics output transformer. The amp got bigger, had more air on it for sure.

The original Fender transformer is there on the table to the left. Bigger=Better in Transformers
In my quest for a bigger, louder yet lighter rig for local gigs I ordered a "Blues Jr cabinet cut for a Pro Jr" that Mather Cabs in Nashville offers as a standard item. I was able to order it in a custom color (bad ass baby blue of course) that they didn't even list on their site for the nice standard price of $245 plus shipping.
Mather said it would be "about 4 weeks" for the cabinet to be delivered. Sure enough. The cabinet showed up 4 weeks later. Beautiful covering. Super lightweight. I started putting it together and noticed a couple screw holes for the chassis didn't line up and their was a gap in between the control panel and the cabinet that I could see through.
I wrote to Mather and Peter Mather wrote me right back to aplogize for the mistake had been made with the cabinet. "Could I used that one while he got me another one?"
Always surprising to run into real customer service these days In a word, Wow.
I used the cab. It sounded great. Put a super lightweight Eminence Tonkerlite with the NEO Magnet in there and the thing was off to the races.
I got the perfect replacement cabinet today. Put it together and it looks and sounds great.
Thanks for your help Chip and thanks to Peter Mather and Meg at New Sensor also.
here's some pics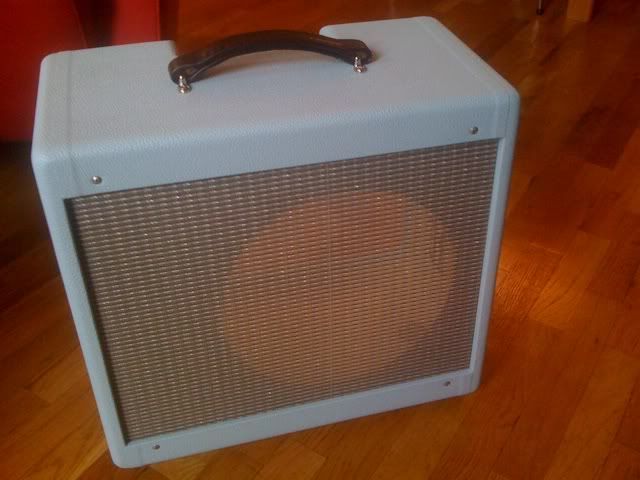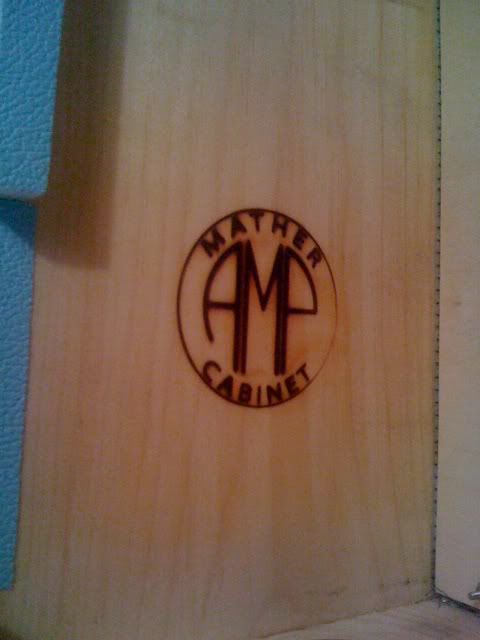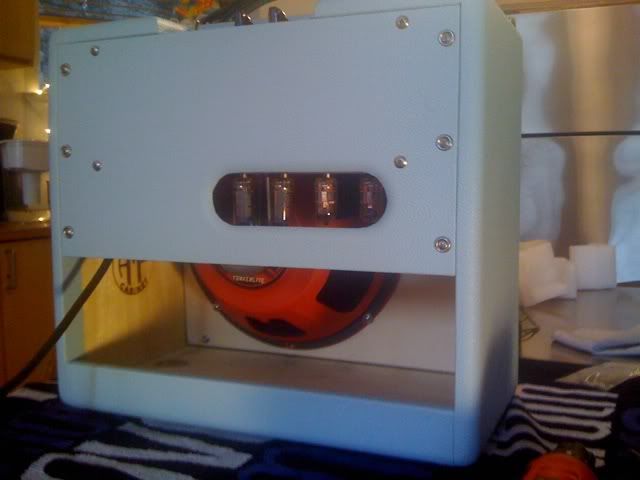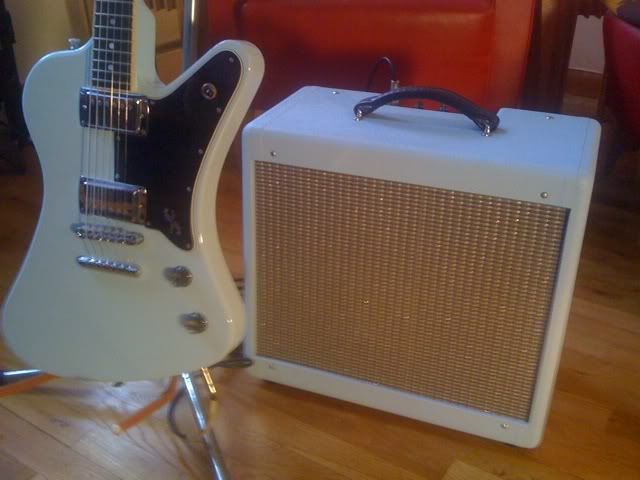 and of course you have to have the Studio Slips cover for the grab and go.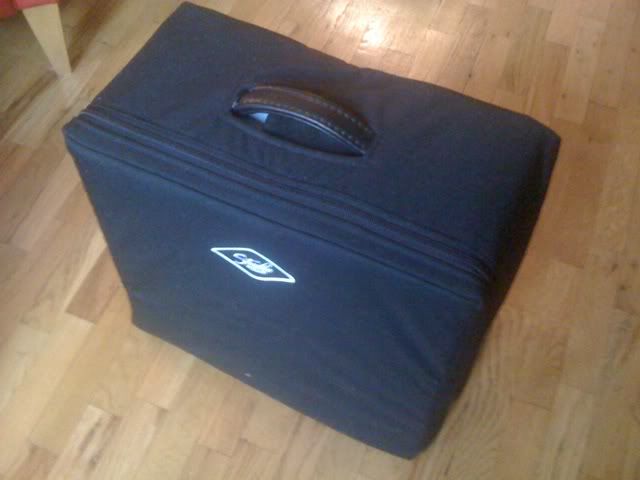 ah, the after facts….
Original Pro Jr w 10″ Speaker-26 lbs
Suped Up Baby Blue Pro Jr w Mercury Transformer, 12″ Tonkerlite and Mather Cab-22 lbs
---