Yayhoos gigs….Chip's record & a food shot.
Posted On August 30, 2009
---
Hey Friends,
the Yayhoos are coming out of our dormant state next weekend for a couple gigs.
One in NYC at the Mercury Lounge Sept 5 at 11pm and another at the big the next day Sept 6th Bloodshot
Records Blowout in Philly at World Cafe Live with the Bottle Rockets, Ha Ha Tonka, Robbie Fulks,
Waco Brothers and more.
I've written a few times in my blog about playing and recording with Chip Robinson. Most of the recording
for his new record "Mylow" was done right here in the living room studio "Lily's Terrace" over coffee and sandwiches. The record
was mixed at the Cowboy Technical by Tim Hatfield and myself. Chip
has signed a deal with Kasey Anderson's label Red River Records.
Chip has a few special advance copies available if you act quickly. I'm excited about people getting to hear Chip's first solo record.
Kasey is going to put it out on vinyl also.
The other day I was out on the bike and stopped at Neighburrito for some lunch and veered away from my usual
pork jag discovering this thing called the Steak Fajiat-rito.
It was good. And that is all I have to say about that.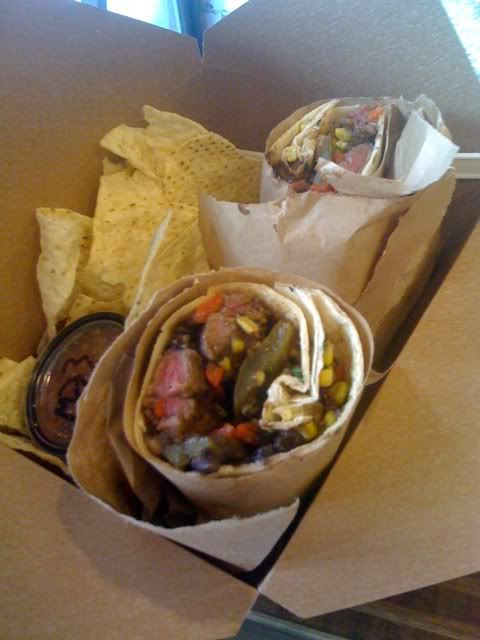 ---