Wild Rivers Make a Splash with "Moving Target"
Posted On January 23, 2019
---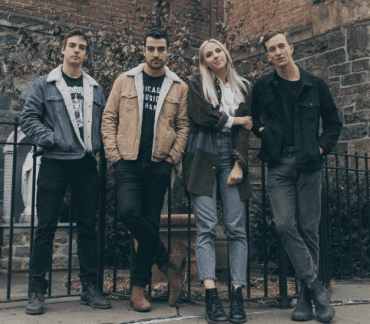 Wild Rivers are quickly becoming one of our favorite new musical obsessions, and for a very good reason. Today the group debuts the beautiful and bold new track and video for "Moving Target," which has us head over heels for the band. The dreamy and ethereal new piece is filled to the brim with enchanting harmonies and storytelling lyricism that bring the very heart and soul of the group to life.
Their latest EP "Eighty-Eight," has been garnering the group praise throughout, and "Moving Target," brings to the table a side of Wild Rivers that will haunt your ears. Inviting harmonies hover over a beautifully-crafted bed of music that carries the essence of the song home. Known for their alluring melodies the deep lyricism takes unexpected turns to the "undercurrent of emotion in their tightly-crafted lyrics."
Wild Rivers is the brainchild of Khalid Yassein (vocals, guitar), Devan Glover (vocals), Andrew Oliver (guitar, bass) and Julien Laferriere (drums). Be sure to listen to "Moving Target," out tomorrow, Friday January 25, on digital outlets! Your ears will thank you!
Connect with Wild Rivers via:
Facebook: www.facebook.com/wildriversband
Twitter: www.twitter.com/wildriversmusic
---