---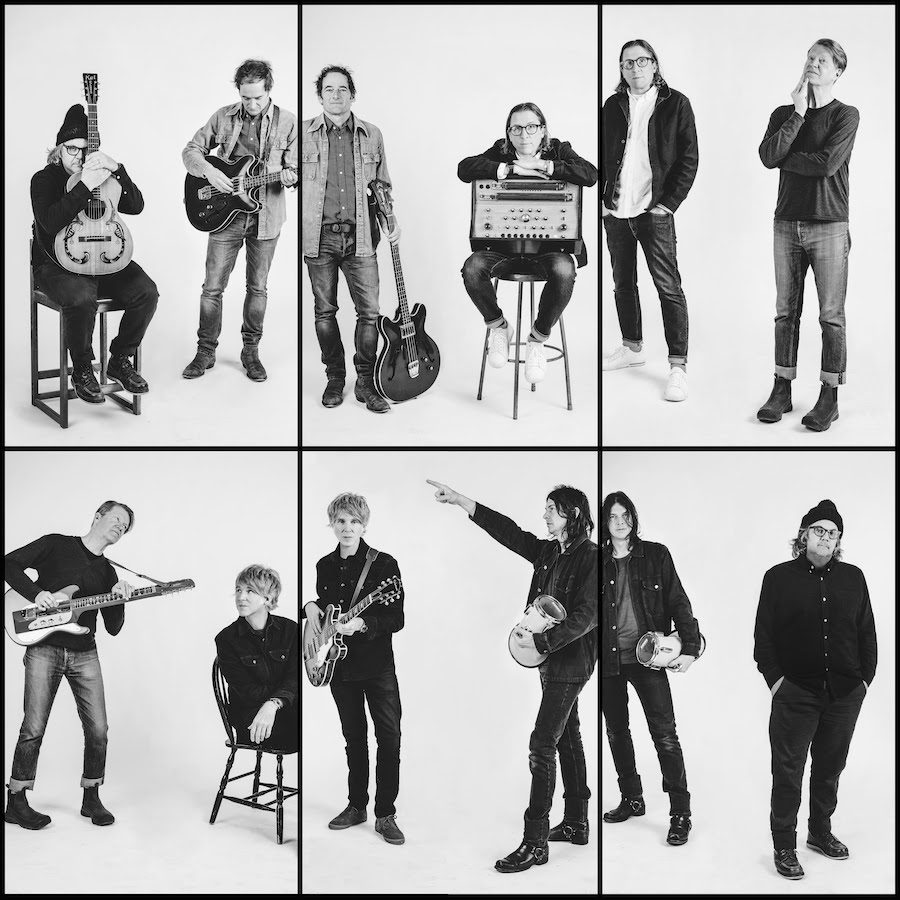 Photo by Jamie Kelter Davis
Just days after the band announced a 20th anniversary reissue of its iconic fourth album Yankee Hotel Foxtrot, Wilco returns with a brand new song and album announcement: Cruel Country, a double LP, is due out May 27 via the band's own dBpm Records.
For the first time since 2011's The Whole Love, all six members of Wilco — singer/songwriter Jeff Tweedy, bassist John Stirratt, drummer, Glenn Kotche, keyboardist Mikael Jorgensen, and guitarists Pat Sansone and Nels Cline — reunited and played together, in person at The Loft in Chicago. Each of the 21 tracks was recorded live and with very few overdubs.
Cruel Country hews as close to Wilco's roots as a band that helped usher in the alt-country movement. As a whole, the record explores themes of country and history through myths and personal experiences. But musically, Cruel Country — and lead single "Falling Apart (Right Now)" — features more twang since any of the group's work since 1995's A.M. 
As Tweedy said in a press release, "there have been elements of Country music in everything we've ever done. We've never been particularly comfortable with accepting that definition, the idea that I was making Country music. But now, having been around the block a few times, we're finding it exhilarating to free ourselves within the form, and embrace the simple limitation of calling the music we're making Country."
He continues, "Country music is simply designed to aim squarely at the low-hanging fruit of the truth. If someone can sing it, and it's given a voice… well, then it becomes very hard not to see. We're looking at it. It's a cruel country, and it's also beautiful. Love it or leave it. Or if you can't love it, maybe you've already left."
Watch the video for "Falling Apart (Right Now)" below and click here to read more about the making of Yankee Hotel Foxtrot from the Fall-Winter 2018 "Innovate" issue of No Depression.
For more on Wilco, order a discounted bundle of journals featuring the band here.
---