Welcome to Innovate, Fall-Winter 2018
Posted On November 18, 2018
---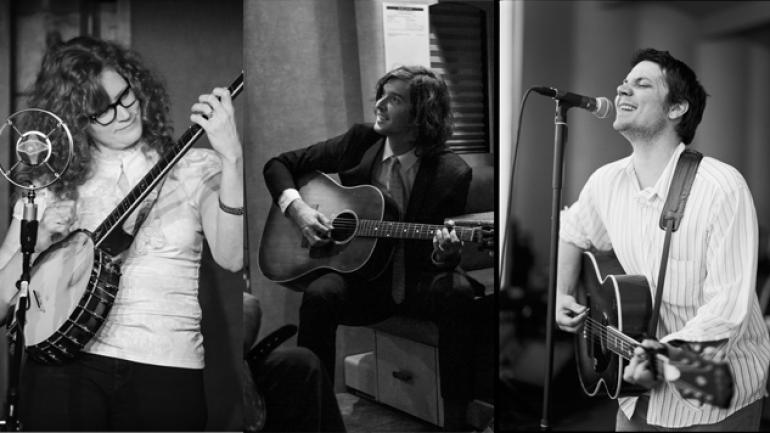 The Fall-Winter issue of No Depression is here! The theme is "Innovate" and it deals with the messy business of creating. Brilliant, perfect ideas don't just spring fully formed from an innovator's mind, like the Greek myth of Athena leaping to life out of Zeus' forehead. (Well, there is that one real-life legend about how "Yesterday" came to The Beatles' Paul McCartney in his sleep and then he woke up and wrote the classic ballad note for note, but let's all acknowledge that as an exception.)
Instead, innovations take time and many revisions. But when they arrive, they change the course of society and culture. It's readily apparent in music, where innovations have altered the way we make, consume, listen to, and experience songs, albums, and live performances.
That's why we're calling this issue "Innovate." It's a verb, an action, and an exclamation. The word "innovate" invokes a sense of excitement and mystery, something that makes us take stock of the current state of roots music and consider what else can be done.
This issue is more about how innovators create and how their innovations affect those around us than rehashing the most famous innovations in roots music. Our goal was not to retell innovators' origin stories or regurgitate the canon. Rather, we strove to find and share tales that haven't been told before — of technological developments that are on the cusp of breaking boundaries, of unsung heroes who have built careers on the differences that make them unique, and of new methods of making a living as a roots musician in the 21st century.
Throughout the journal, we examine the role of instruments like the parlor piano and dreadnought guitar and how they affected the earliest sounds of roots music. We also look at how a new bowing technique on stringed instruments upset the status quo. In terms of broader cultural movements, we dive into subgenres of roots music like cowpunk and outlaw country, investigating how these styles upended their predecessors. Technologically speaking, we explore the looping effects utilized by Wilco and Gaelynn Lea, and how Jeremy Dutcher transformed Native Canadian music from century-old wax cylinders into digitized and original works.
Here, too, No Depression itself is channeling that spirit of innovation. Being an independent media outlet in the 21st century is messy business, for sure, and we're dependent on your support to survive. Join us in the process of innovating and celebrating innovation by subscribing to No Depression today.
---