We Want to Hear From You! No Depression's 2022 Year-End Readers Poll
Posted On December 1, 2022
---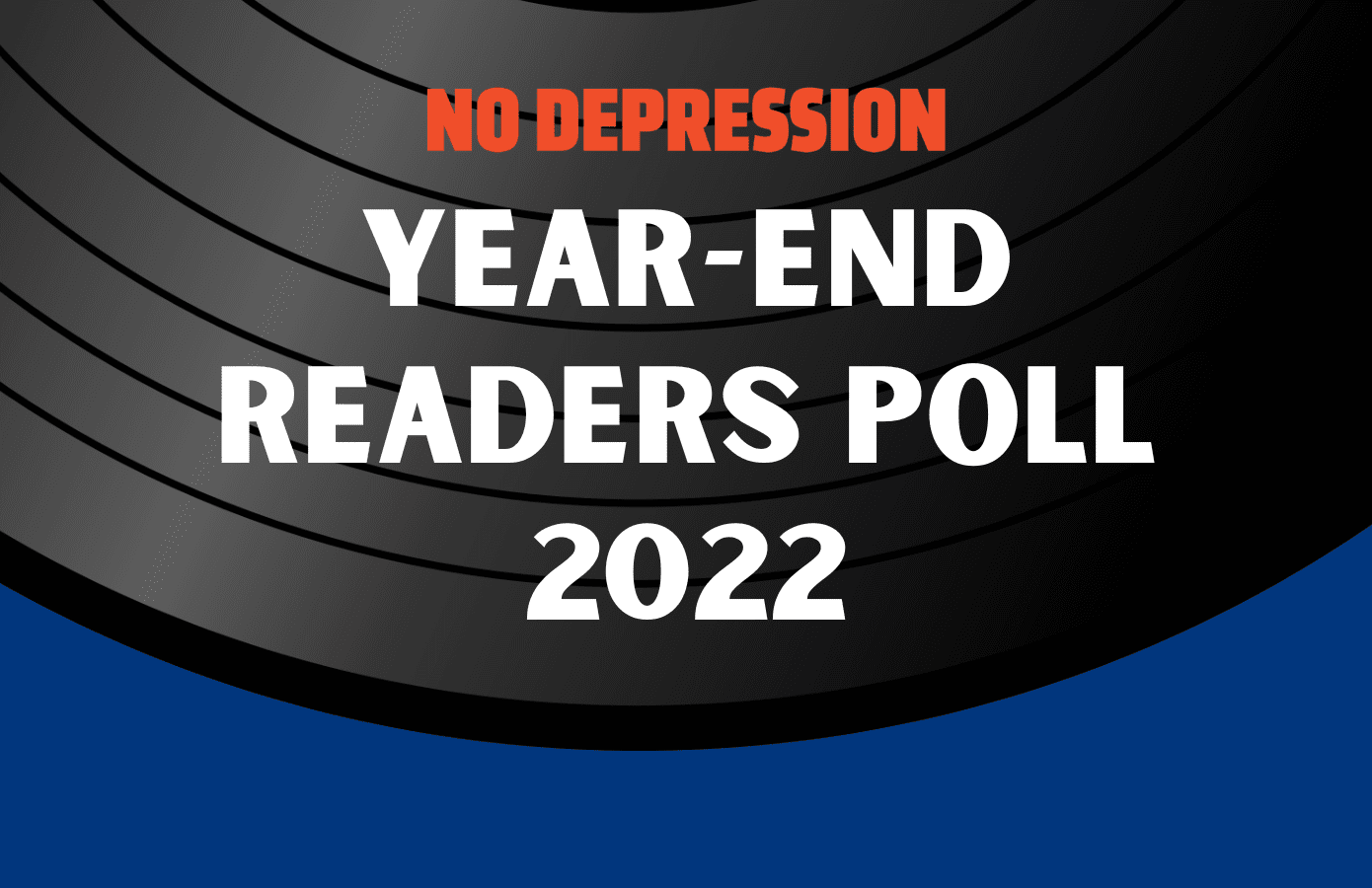 As we flip (or scroll) the calendar to its last page of 2022, it's time to take stock of all the great music that has gotten us through the days.
For over a decade now, the most discerning ears we know — No Depression readers — have shared their input to help us create a year-end list of the 50 best-loved roots music albums that came out in the past year, and we're asking for your help again. Click the link below for a ballot where you can tell us your 10 favorite roots music albums released in 2022: You can make your choices from the nearly 700 titles that have come across our radar this year, and if there's something we've missed, use the "Other" option at the bottom of the ballot to write it in. Just remember to make it roots music! A well-rounded listener likely has favorites outside of that world, and we're all for that. But we're a roots music magazine, so we're making this a roots-music specific list.
Voting is open at the link below until 11:59 p.m. ET on Thursday, Dec. 15, 2022. We'll report the results at nodepression.com soon thereafter. Want to make sure you don't miss it? There's a spot on the ballot to share your email address (optional) and get our twice-weekly newsletter, which will include the results of this poll and our year-end Critics Poll, as well as reviews, columns, and stories you won't want to miss. You can unsubscribe anytime.
UPDATE: Voting in the 2022 Year-End Readers Poll has now closed. Check nodepression.com for the results on Dec. 19!
Thank you for participating, and thank you for supporting No Depression all year long.
---