Watchhouse (Formerly Mandolin Orange) Announces New Album, New Intentions
---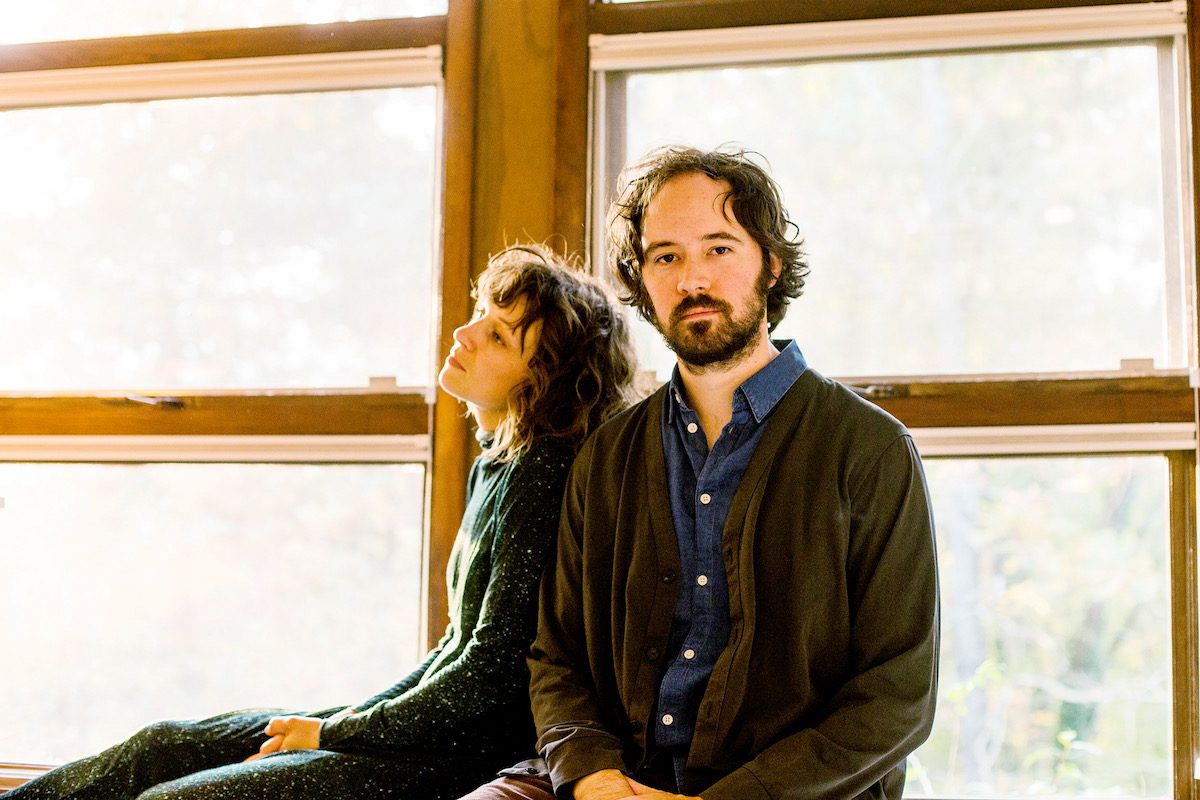 Photo by Kendall Bailey
Just a few weeks in the wake of announcing a change to the band name they'd been using since forming in North Carolina over a decade ago, Emily Frantz and Andrew Marlin, now Watchhouse, have announced a new album. Watchhouse will release Aug. 13 on Tiptoe Tiger Music/Thirty Tigers.
The duo, formerly known as Mandolin Orange, says this album will mark a new musical direction as well as the new name. The songs dive into politics as well as personal reflections, envisioning a world with more unity and kindness. And new textures have entered the sound, a reach beyond their acoustic roots.
"We're different people than when we started this band," Marlin says in the album announcement. "We're setting new intentions, taking control of this thing again."
Watchhouse was produced by Marlin and Josh Kaufman (The National, Bonny Light Horseman) and recorded alongside Smith Mountain Lake in southwestern Virginia. A video for "Better Way" landed last month, and "New Star," with a video directed by Sylvan Esso's Amelia Meath, debuts today.
Read more from the band on their name change and their vision for their music going forward in this letter published via their social media channels in April.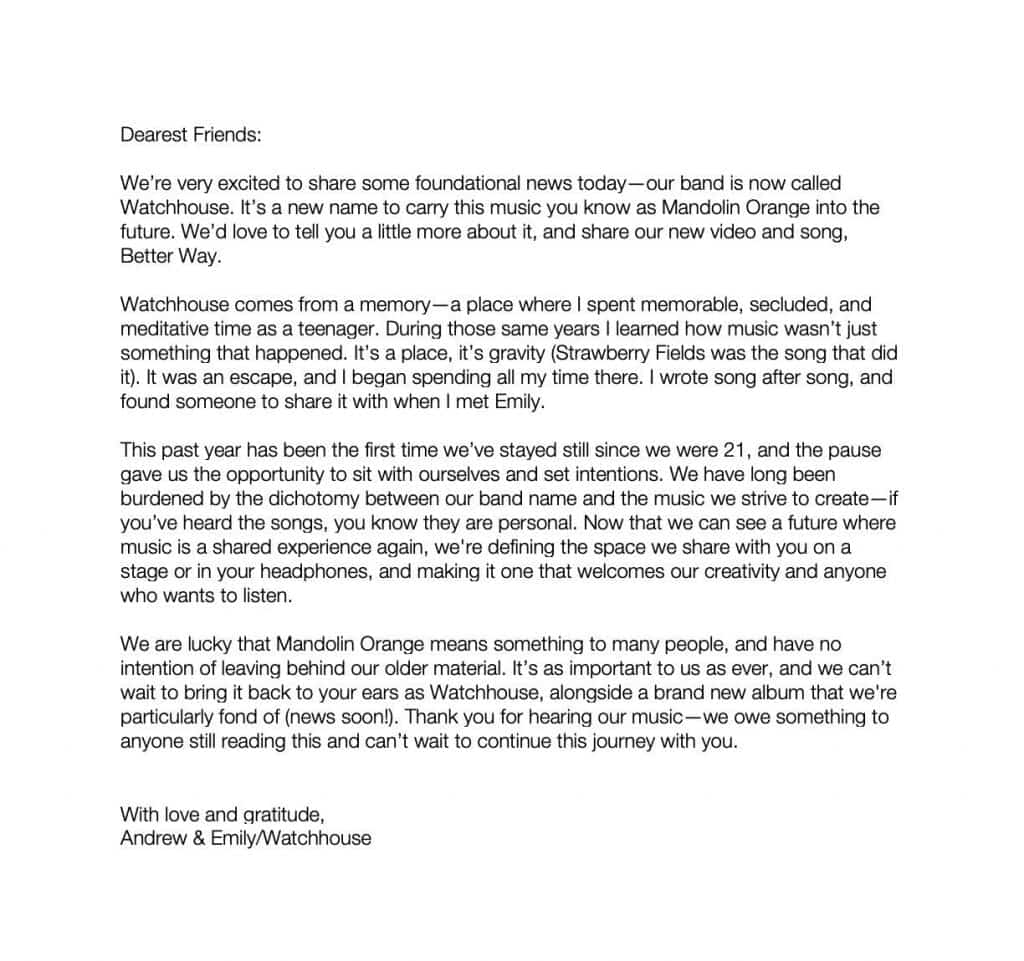 Here is the tracklist for Watchhouse, coming out Aug. 13:
Wondrous Love
Better Way
Belly of the Beast
New Star
Upside Down
Lonely Love Affair
Coming Down From Green Mountain
Beautiful Flowers
Nightbird
---