Traveling Folk Singer Robin Cause Has Released Emotional New Single "Bittersweet Love"
Posted On December 19, 2018
---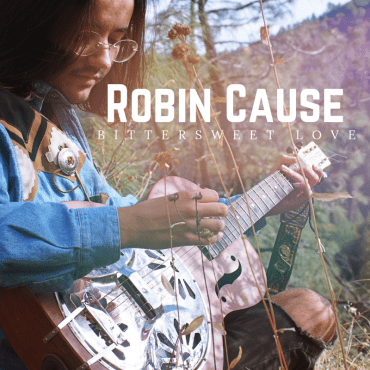 Based out of wherever he lays his head, currently Amsterdam, Folk/Americana musician Robin Cause has released a brand new single "Bittersweet Love." In just over 2 weeks the track has already amassed over 3K plays on Spotify, and with growing social numbers, this is sure to keep rising.
"Bittersweet Love" checks all the boxes of what you look for in a Folk-y Americana track: acoustic guitar, raw and emotional vocals, harmonica, beautiful but melancholic melody. One thing that is apparent throughout the track is the authenticity of it. You can tell that every word out of Robin's mouth is 100% genuine.
Born in Amsterdam, Robin Cause first held a guitar at 12 years old and has rarely put it down ever since. A life of music at home led to him hitting the road at 19 years old with just a backpack and guitar. Robin soon found himself dropped off by a truck driver at a dropzone in northern California. While at The Parachute Center, Robin made friends with Darrel Dier who is a professional gambler that just moved into a tent one month earlier next to the airplane hangar. A friendship formed in the two weeks Robin spent at the airport that would mold into a kindred bond as Darrel became Robin's songwriter. Over two cross-country road trips, the two went to Fame Studio in Muscle Shoals, Alabama plus another trip to continue writing and recording in Ventnor, Isle of Wight. With the focus being on the creative process, Batshit and Robin Records was born from a vision for the future of music.
Big things are sure to be coming for Robin Cause, with new music planned to be released in early 2019. Keep an eye out as we'll be covering the next few releases from him.
Connect with Robin Cause here: Instagram // Facebook
---