THROUGH THE LENS: Tami Neilson, Marty Stuart, Phil Madeira, and More Roots Music Releases
Posted On January 21, 2020
---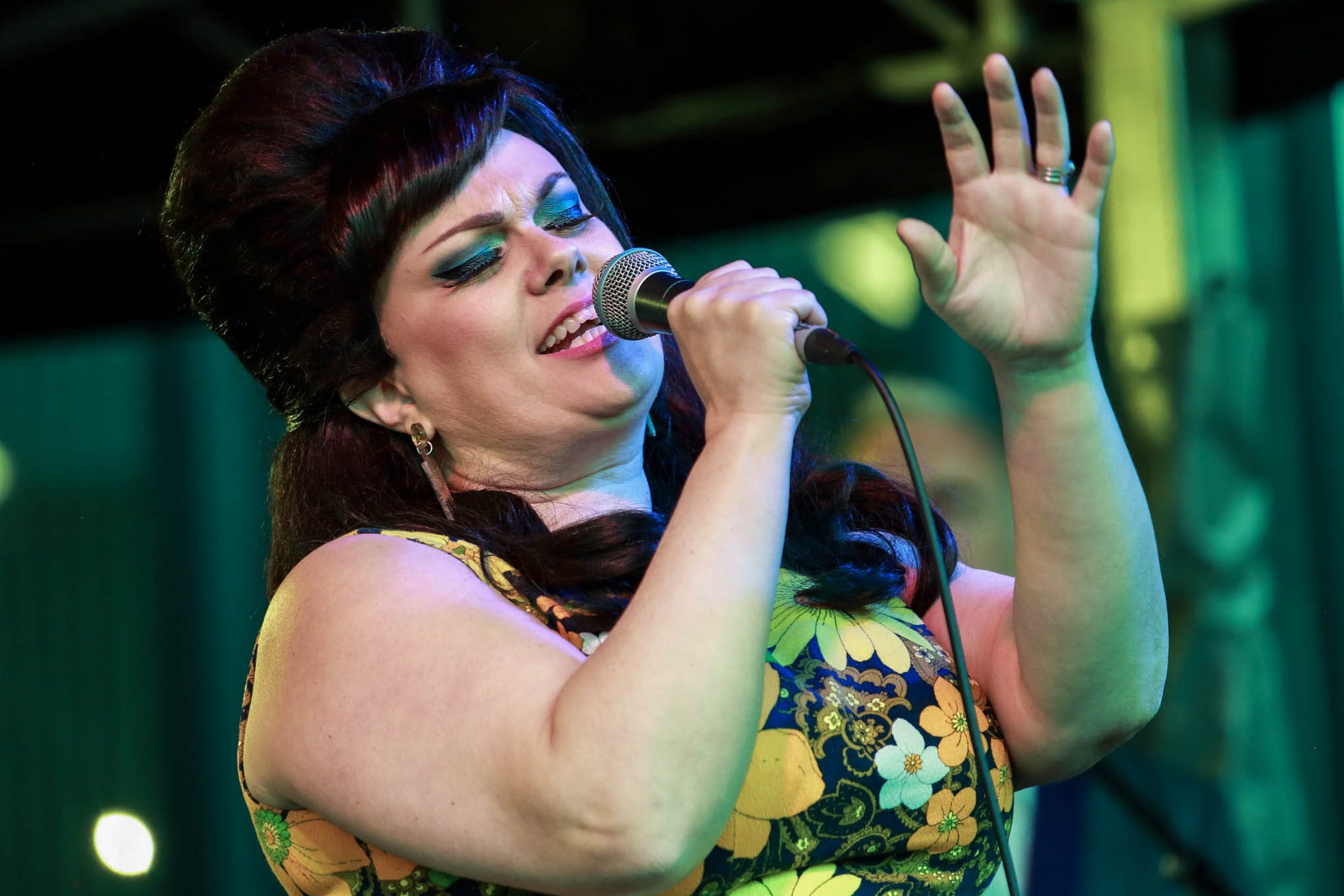 Tami Neilson - Out On the Weekend '19- Photo by Steve Ford
While 2019 was a stellar year for roots music, by taking a look at what's coming down the pike in next couple of weeks, 2020 just might be even better. Below are six albums that have been in constant rotation at my house, the car, the office, and all points in between. Collectively, and most individually as well, they run the gamut of roots music. There have been quite a few singles already released from them all, so if you like what you've heard, you'll certainly like the whole enchiladas.
The Haden Triplets – The Family Songbook  (Jan. 24)
While Petra may be the best known of the sisters by virtue of her solo albums (especially The Who Sell Out, an a cappella take on that Who album), together they lay claim to a songbook as few others can: Their grandfather collected the songs on this album for his family's Depression-era radio and road shows, some of which he wrote himself. The family band also featured their father, jazz legend Charlie when he was but knee-high to a grasshopper. But that's a different story.
The sisterly harmony that seem so effortless, sometimes plaintive, sometimes evocative, are what sets this collection apart from so many others. Not that they are not open to other influences, with the assistance of Bill Frisell and select others, they take Kanye West's "Say You Will," and make part of a seamless whole. As if to say, the family of music continues on.
Tami Neilson – CHICKABOOM!  (Feb. 14)
If you want to be a hit on Valentine's Day, pick up this album and hit play at your first opportunity. Whenever you do it, do so casually. Wait for the response. Everyone remembers the first time they they heard, or saw, Tami Nelson – she's a force of nature. Who else can evoke Screamin' Jay Hawkins one moment, sublimely slip into a Patsy Cline martini, then channel both Everly Brothers at once? While Neilson may call to mind other artists, to use the word retro is to miss the larger presence of a singer-songwriter who embodies virtually all of the branches of roots music, makes it singularly her own, and packs it with a wallop.
She made both Rolling Stone and Saving Country Music stand up and take notice during AmericanaFest last year. As I noted in the ND wrap-up, "She tore it from the floor up." As she sings on the latest single, "You Were Mine," "There's only before, and then there's after." The same can be said of Neilson, her time is now. Just call 2020 "The Year of Tami," no hindsight required. The first great album of the year. As her only scheduled U.S. appearance this year is this Friday at Folk Alliance, if you're going, drop everything, catch her.
Phil Madeira – Open Heart  (Feb. 14)
Well known and connected in Nashville, Madeira has yet to breakout to a wider audience. I certainly hope that changes with this album that is aptly titled as you feel as though he has opened not only his heart, but his soul as well. With the heart of Allen Toussaint and the songwriting prowess of Randy Newman, Madeira, the original Red Dirt Boy, turns inward, digs deep and creates a red clay halo of a record so full of soul it'll sweep those winter blues away. And throw in some Mose Allison for good measure and you'll get the picture pretty quick.
Kat Edmonson – Dreamers Do  (Feb. 7)
Astute readers will recall Edmonson's last album, Old Fashioned Gal, was my favorite jazz vocal album of 2018. I am even more impressed with this one as she goes a step further, mixing originals with some Disney classics she remembers from childhood. In a note she said that she imagines them during a sleepless night. If so, it had to be a sleepless night at the Carlyle, New York's premiere cabaret club, amidst the ghosts of a past childhood, and echoing a young Blossom Dearie.
The central question is best summed up in "Too Late to Dream," the album's centerpiece, as how are we to act on those dreams we once had when we were young? What do they cost us if we follow through on them, and what do we loose if we don't? These are, of course, rhetorical questions, but one thing is certainly clear, it's in the asking of such questions that enables Edmonson — and us — to live an examined life. This is an album to get lost in, to take the journey, sentimental and intellectual, on the road to find out.
Miss Tess – The Moon Is an Ashtray  (Feb. 7)
"Is it a sin to begin with when the ending is so plainly in view?" Miss Tess asks in the opening track, "The Truth Is." It is not a provocative or even an inquisitive question, but rather a simple statement of fact before unemotionally declaring: "The truth is that I really do not love you." In other words, Miss Tess is not just another sensitive singer-songwriter wearing her heart on her sleeve.
But I would not describe the album as sardonic either. Rather, after more than 15 years of rambling around, six previous recordings, this release represents a more realistic take on the path she's on. Who else, would or could, with the title track take two iconic objects in music history and juxtapose them? Those are but the standouts on an album that otherwise criss-crosses numerous roots genres. From the Marcia Ball-inspired "Take it Easy" to the "Sunshine Superman"-flavored "Sugarbabe," Miss Tess can soothe you with the blues as well.
Marty Stuart – The Pilgrim: A Wall-to-Wall Odyssey  (Feb. 14)
Concept albums are a hard sell, especially in country music. In 1999 Stuart released The Pilgrim, and while it was not a flop, it was perhaps just too involved for country music to get its head around fully. All these years later, the landscape has changed enough — I think — for this album to get its due. Stuart has long been admired, but his gravitas during the intervening years has grown considerably. He's also gained a wider audience that's more open. But he just not re-released the album, this set includes the remastered CD, with extra tracks, and a beautiful 188 page book.
The book (full of one-of-a-kind photos, notes, text, musings, and more) may assist the listener along with the journey of a traveler seeking redemption via self-destruction. Together, like the pilgrim in Abbas Kiarostami's film A Taste of Cherry, it's a finely textured portrait of a man finding self-renewal instead. The difference between this set and the Iranian film is,  of course, Stuart's songs full of red wine, bar stools and cheating songs. With Emmylou Harris Harris, Johnny Cash, George Jones and a host of others going along for the ride, you'll want to tag along.
Now, the photos. Thanks to Steve Ford, Larry John Fowler, Brenda Rosser, Boom Baker, Chris Griffy, Lisa Costantino, and C. Elliott for sharing their work with us.
---