THROUGH THE LENS: Six West Virginia Roots Musicians
Posted On August 23, 2022
---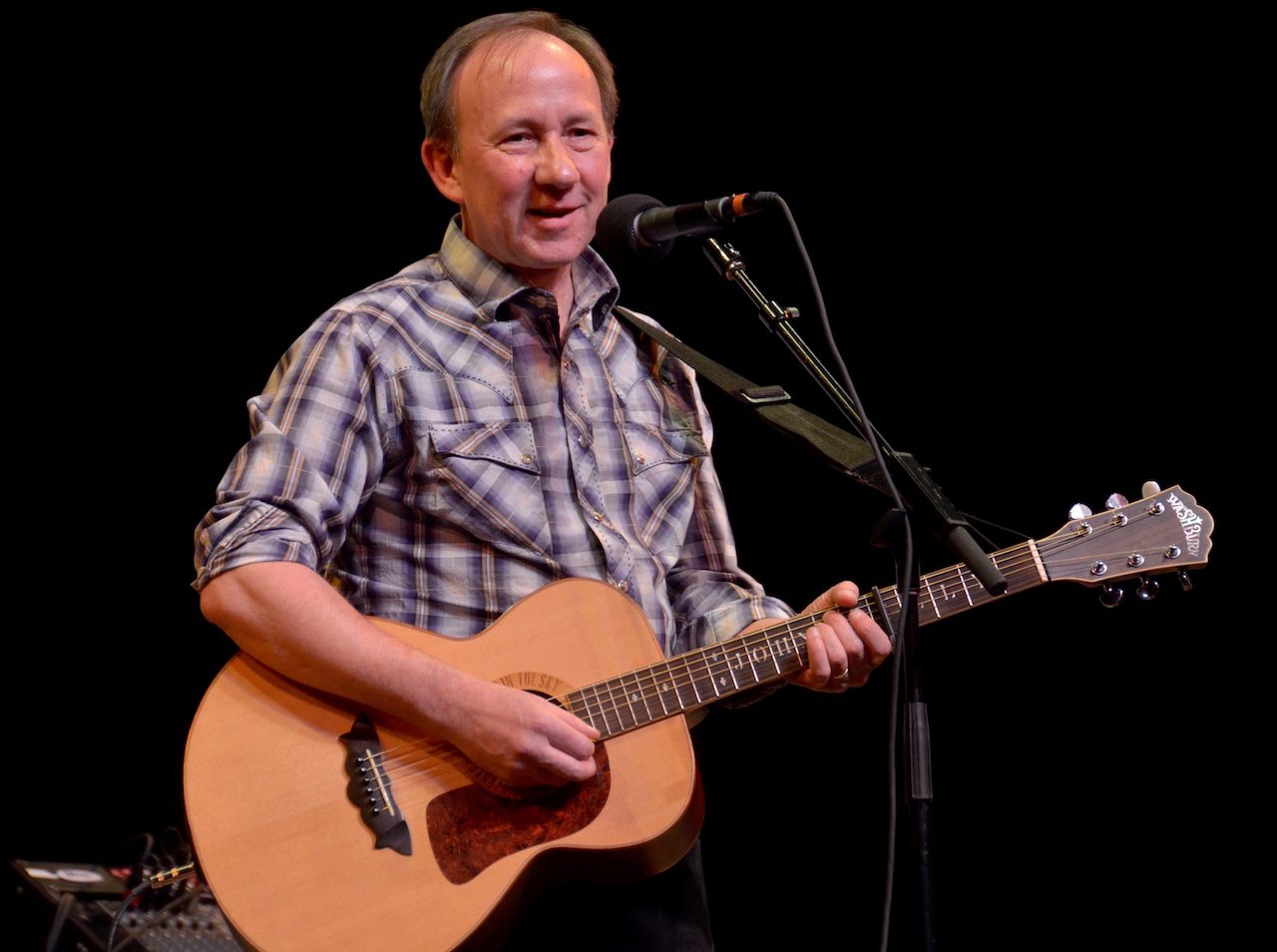 John Lilly - Mountain Stage - Photo by Amos Perrine
While West Virginia may be best known for it its traditional music, it also has spawned some significant roots-based singer-songwriters. Last year Sierra Ferrell, John R. Miller, and Mary Hott all gained national attention (and were among my top albums of the year), with Ferrell being nominated for this year's Emerging Act of the Year award from the Americana Music Association. 
But they, along with Todd Burge, Andrew Adkins, and Allan Dale Sizemore, who all have been featured previously in this column, are just the tip of the iceberg. This week I highlight six other roots-based artists whose recent albums speak to living and working in their home state (and mine) of West Virginia.
Annie Neely: After leaving home at 17, Neely settled in Nashville, where she was affectionately known as East Nashville's Emmylou Harris. But she returned home and has since recorded several albums, the latest being Big Old Moon. On this record she uses a wider perspective to illuminate identity and a sense of time and place, and of those who left, those who stayed, and those, like her, who left and then returned.
Paul Callicoat: Co-owner of an instrument store that also hosts live shows, Callicoat and I bonded over a mutual admiration of Townes Van Zandt. While Callicoat has his own distinctive voice, in his recent release, In Spite of This, I hear strains of TVZ. The title song eerily captures what it was like being a child growing up in West Virginia, with relatable images such as: "More than once I had to get my own switch / Life turned out fine in spite of this."
Callicoat recently told me, "The reason I've stayed here is because I'm a firm believer that we create our own happiness regardless of where we are. [West Virginia] affords me a wealth of heritage, beauty, integrity, and contrasts of race, class, ideologies, education, and environment to draw upon for my inspiration to try and illustrate the human and natural condition here." 
Chris Haddox: On his self-tiled album, Haddox has support from a litany of the who's who of West Virginia musicians. In conversational tones he mines that golden triangle where folk, country, and blues meet. It's as though he's channeling John Prine and Billy Edd Wheeler in both his observations and turns of lyric. 
Nothing on the album feels rushed or forced; it may have taken 61 years to get here, but, like the poet Rilke, it is not until our experiences "have turned to blood within us, to glance, and gesture, nameless, and no longer to be distinguished from ourselves [that] the first word of a verse arises in their midst and goes forth from them." But in this case, it's a baker's dozen of unforgettable songs that are, as Haddox told me, inspired by "The landscapes, the people, the 'small-townness' of the state — those all seem unique to this place."
John Lilly: Perhaps the most proficient and best known of this lot, Lilly is a transplant, but one whose roots run deep in not just Appalachian music but, as editor of the the state's heritage journal, Goldenseal, its culture as well. He is an award-winning songwriter, is frontman for the acoustic honky-tonk supergroup Blue Yonder, has played too many gigs in too many states to count, and has recorded a slew of albums. 
Due to health concerns he recently moved to Elkins (home of the Augusta Heritage Festival) to live with his daughter, also a musician. Most recently 17 musicians, including Bill Kirchen, Maya de Vitry, Brennen Leigh, Kathy Mattea, and Tim O'Brien, got together for a tribute album to Lilly, April in Your Eyes. It highlights many of his most beloved songs, which are performed by friends who also know a great song when they hear one.
The Carpenter Ants: The preeminent roots-gospel-soul-rock band of the state has backed up quite a few folks over the past 20+ years, from soul legend John Ellison to jazz chanteuse Nellie McKay. Their most recent album, Tearin' Down the House, is a two-disc set of tunes, with guests such as Paul Thorn and Shemekia Copeland. But this is not an odds and ends collection; it's a marvelous selection of originals and covers that are road-tested and ready to go. A favorite cover is their take on Shania Twain's "Man! I Feel Like a Woman!" by way of ZZ Top. It smokes. And my favorite original is Michael Lipton's "Talk Too Much," with a nice R&B groove that features Lipton's hot, bluesy guitar.
The Company Stores: This Charleston-based band has been making a lot of noise during the past few years. I first saw them six years ago at a one-day festival where they blew much bigger names off the stage. Not in loudness, but rather the quality of their songs and their intricate arrangements. The new album, The Family Album (out Sept. 23), takes a multi-dimensional approach as it was co-produced by Robert Mercurio (of New Orleans funk legends Galactic) and band member Matt Jackfert (who's also a classical  music composer).
The album had me from the opening track, "Savannah," which could have easily been on a Steely Dan record (notably the guitar parts), by way of the jazz group Return to Forever. The vocals by Ileana Ille glide over the instrumentation much like those of Return to Forever's first vocalist, Flora Purim, did. Ille's vocals are but one of the many textured layers that blend together in unexpected ways. Another example is the way her vocals caress the horn-driven "Fathers," evoking an Ennio Morricone spaghetti western. 
Click on any photo below to view the gallery as a full-size slideshow.
---