THROUGH THE LENS: No Depression's Best Roots Music Photos of 2020
Posted On December 15, 2020
---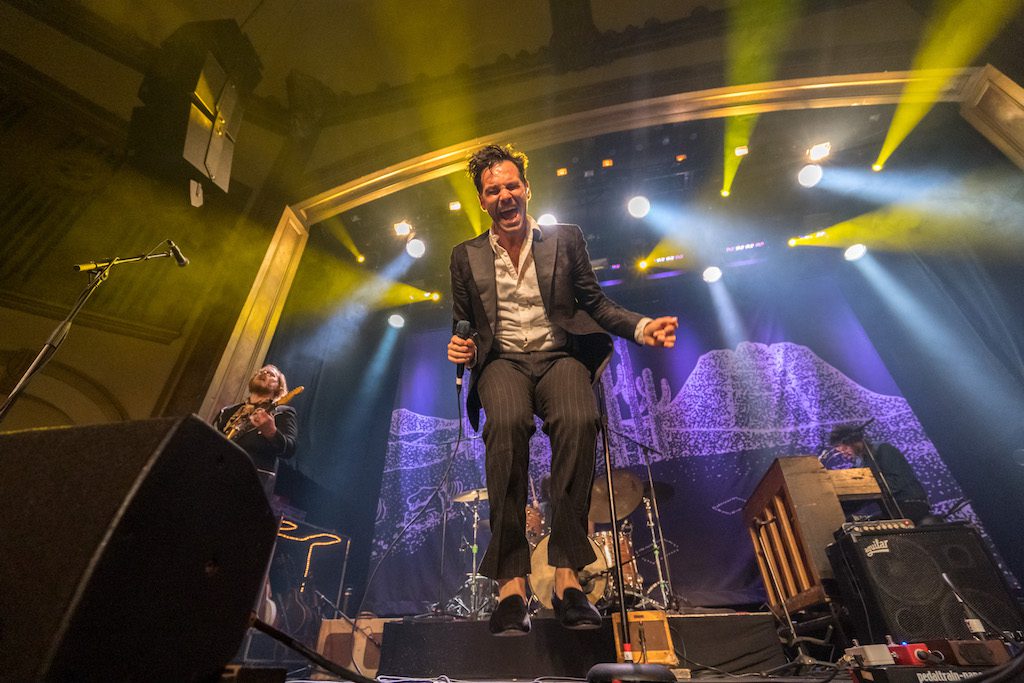 The Lone Bellow - Photo by Anthony Mulcahy
When I first sat down to select this year's outstanding photos, I thought it would be a relatively easy task as the opportunities to photograph shows dwindled down to near nothing pretty early into 2020. But, as Patsy Cline sang, I was wrong, so wrong.
What No Depression's photographers were able to capture during the first 10 weeks of the year, and a few socially-distanced performances this fall, took my breath away. Something else happened too: I was overwhelmed by what we had lost, and looking through the photos reinforced my assessment of how much live music means to the roots music community, the fans, the artists, the venues, the festivals, our towns, and our way of life.
Some of the photos have been featured in this column throughout the year, but many have not as they did not fit a theme. But, as in years past, this week's theme is highlighting the most moving photos ND's photographers have taken without regard to how well the artists are known or their genres. There is an emphasis, however, on audience photos. During this time of necessary isolation we need to be reminded of what it is was like to be part of something larger than ourselves.
I'm also doing something a bit different this week, I'm not going to write a lot. Instead, I'll let the photos speak for themselves, and they say a lot. From the gleam in Tikyra Jackson's eyes behind Southern Avenue's drum kit to Mavis Staples wearing a Brandi Carlile T-shirt while performing with Lake Street Dive, you feel the joy and thrill of live music. We also get spontaneity and the sense of family exemplified in the photo of Abigail Washburn and Béla Fleck bringing their two children on stage.
A huge thank you to the photographers who continue to share their work with us. In no particular order, they are: Peter Dervin, Kirk Stauffer, C. Elliott, Anthony Mulcahy, John Rominger, Brenda Rosser, Mark J. Smith, Jim Gavenus, Boom Baker, Carol Graham, Lisa Costantino, Todd Gunsher, Steve Ford, Jim Brock, Larry John Fowler, Kevin Smith, Thomas Beck, Mary Andrews, Kim Reed, Chris Griffy, Mike Hammer, Kelly Shipe, Bill Foster, Deanna Kelley, Rick Davidson, Steve Ramm, and Jacob Blickenstaff. From Scotland to Australia and points all around America, they are committed to bringing us the finest photographs of performing musicians in roots music and beyond.
I know there is a darkness out there, but I hope these photos serve as one candle among many lighting our vision to a better tomorrow. A tomorrow that will not come without the help, encouragement, and involvement of us all.
Remember, the gallery below can be converted to a slideshow by clicking on a photo and then using the arrows to go forward or backward. 
---