THROUGH THE LENS: ND's Guide to AmericanaFest 2021 – A Year for Discovery
Posted On September 20, 2021
---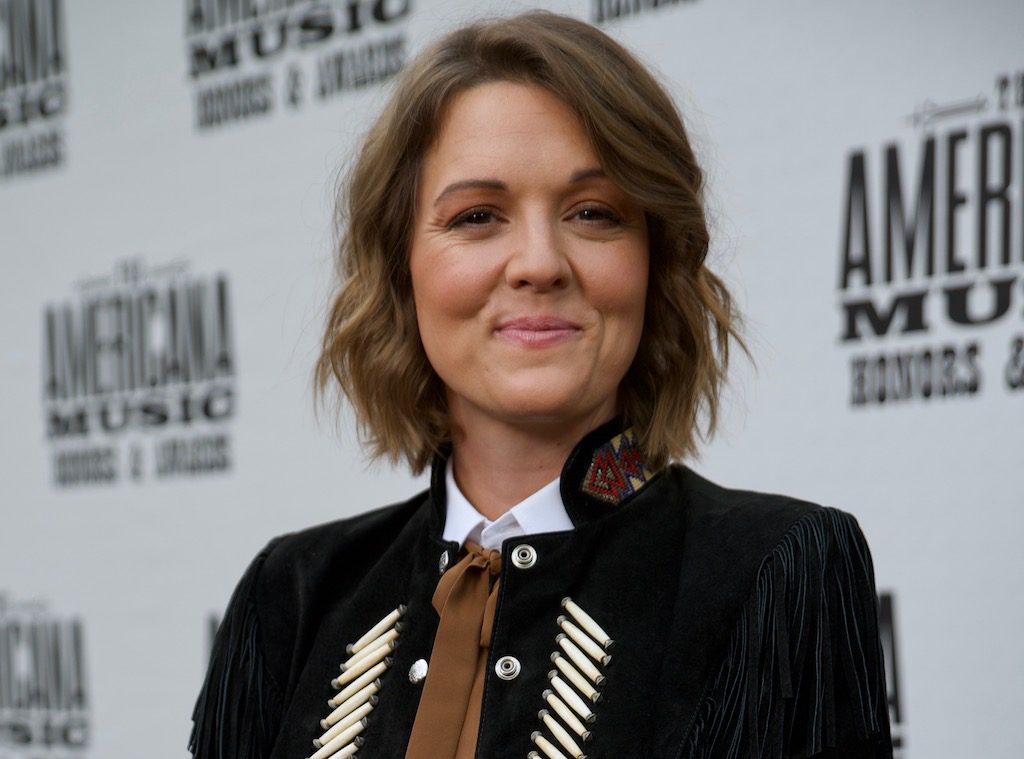 Brandi Carlile - 2021 Americana Music Association Awards Nominee - Photo by Amos Perrine
After being forced into an online-only format last year, the Americana Music Association's AmericanaFest and Honors & Awards show are back in full force this year, albeit with some added precautions.
The Honors & Awards show at the Ryman this Wednesday will feature performances by a who's who of Americana and Roots music: Brandi Carlile, Charley Crockett, Steve Earle, Fisk Jubilee Singers, The Highwomen, Jason Isbell, Sarah Jarosz, Valerie June, Amythyst Kiah, Keb' Mo', The Mavericks, Margo Price, Allison Russell, and Carla Thomas, among others. This year's Americana All-Star Band, under the direction of Buddy Miller, is comprised of Don Was, Jen Gunderman, Jim Hoke, David Mansfield, Jerry Pentecost, Aaron Lee Tasjan, and The McCrary Sisters.
AmericanaFest is part of the week's festivities that includes the showcases and the daytime music events. I have heard some folks decrying the lack of big names being showcased this year. Instead, it appears that the Association decided that the first year back since the start of the COVID-19 pandemic should be one of discovery. While most of the showcases this year are not household names today, invariably many will become that in the coming years. For me, that's the essence of a festival, walking into a venue with no expectations and coming out saying, "Wow, did you just hear what I heard?!"
Health and Safety
Here is the health and safety policy for all AmericanaFest-produced events and the Honors & Awards show:
(1) Proof of full vaccination, with final dose at least 14 days prior to Sept. 22, or a negative COVID-19 test within 72 hours, must be presented to enter any official AmericanaFest-produced event.
(2) Based on the latest recommendations by the Centers for Disease Control and Prevention, all attendees are encouraged to wear masks in indoor spaces regardless of vaccination status.
More information can be found here.
THE GUIDE
This guide to AmericanaFest's musical events is not exhaustive. Rather, just five showcases and five daytime events are highlighted. Here's why: With COVID still with us, I am suggesting that AmericanaFest fans be selective in who they see and where they see them. I know I will not be doing my normal 14-16 hour days, and I will limit my indoor time. Perhaps you'll be doing the same.
I urge you to explore what the lineup has to offer and to be part of the year of discovery. That said, here are my recommendations, in chronological order.
SHOWCASES
Waylon Payne: Thursday, 9-9:45 p.m., Exit/In
As Henry Carrigan said in his review for ND, "Payne shares the journey through his own personal hell as he ascends from the ravages of addiction and shattered family relationships to the restorative waters of love and hope in a riveting story cycle." Expect a riveting, one-of-a-kind performance.
Jackson+Sellers: Thursday, 9:30-10:15 p.m., Cannery Ballroom
When I saw Jade Jackson and Aubrie Sellers' back-to-back sets at the Mercy Lounge two years ago, I thought they complemented each other extremely well, and wondered what they'd sound like together. I got my wish, with a new album due next month. Their vocal harmonic convergence, soundtracked by raw guitars, driving drums, and a singular pop-rock sound, weaves a sonic thread between '70s rock, '90s raucous roots, and indie pop. 
Jason Ringenberg: Thursday, 11-11:45 p.m., City Winery
Henry Carrigan said in his ND review of the latest album, Rhinestoned: "Ringenberg shines … with his canny songwriting, his propulsive and bright guitar work, and his raw vocals. He's an expert at going straight to our hearts with a lyric wrapped in a tune so danceable that the words linger long after the song's finished."
John R. Miller: Friday, 9-9:45 p.m., Mercy Lounge
Miller is your anti-John Denver, with dark and nuanced songs that come from a variety of life experiences, some by happenstance, some imposed, some self-inflicted, resulting from years on the road, but steeped in his home state of West Virginia's many illusions and contradictions. Comparisons to Townes Van Zandt and Tyler Childers are not unfounded.
Sierra Ferrell: Friday, 11-11:45 p.m., 3rd & Lindsley
Those who missed her set two years ago will get a second chance, and those who did will hear a talent who's grown exponentially, and last month released one of the two or three best albums of the year (ND interview). This will be the set everyone, including Rolling Stone and other wannabes, will be talking about.
EVENTS
Anthony da Costa's 2nd Annual FOMO Party:  Wednesday, 7-11 p.m., Brooklyn Bowl
A more-than-viable alternative to the Honors & Awards show, da Costa (who knows everybody) has put together a sweet lineup of Langhorne Slim, Lindsay Lou, Molly Parden, Cory Branan, Tim Easton, and more.
Lone Star Shindig: Thursday, noon-6 p.m., Rooftop Lounge at the Bobby Hotel
The best of the new breed of Texas singer-songwriters, including Waylon Payne, Joshua Ray Walker, Grace Pettis, Rob Baird, Sue Foley, David Ramirez, Vinyl Ranch, and more.
Musicians Corner at Centennial Park: Thursday & Friday, 5:05-9 p.m., Centennial Park 
This will be your only opportunity to catch the woefully under-appreciated Whitney Rose. The lineup also features Aaron Lee Tasjan, Emma Swift, Boo Ray, Michaela Anne, Anna Tivel, Chasity Brown, Queen Esther, Karma Thomas, and more. 
The California Country Show: Friday, The California Country Show, noon-6 p.m., ACME Feed & Seed 
This may be the best kept secret of many past AmericanaFests. Two years ago I closed down their extravaganza at Dee's Country Lounge, and I still wanted more. While Lady Couch, Dead Rock West, The Mastersons, Garrison Starr, The Whitmore Sisters (Bonnie and Eleanor in a rare appearance together), and others are slated to appear, the definite highlight promises to be The Wild West, six of the most highly respected female singer-songwriters in Los Angeles: Tawny Ellis, Pi Jacobs, Heather Anne Lomax, Amilia K Spicer, Deb Morrison, and Manda Mosher. Expect fireworks.
Andy's AmericanaMitzvah: Saturday, 3-6 p.m., The Groove 
The best is invariably the last: The always in-the-know Andy Rubin has cherry-picked the the best of the non-showcased performers for a spectacular afternoon of music featuring artists from Austin to Memphis to Ithaca, New York, and points in between. The one and only Johnny Dowd(!), Amy LaVere, Will Sexton, Amelia White, The Sweet Lillies, Hello June, Jon Byrd, and Paul Niehaus will be appearing. You'll be savoring this set long afterwards, like a 27-year-old single malt.
Now, the photos. Click on any photo below to view the gallery as a full-size slide show.
---