THROUGH THE LENS: ND Photographers' Favorite Roots Music Albums of 2021
Posted On December 21, 2021
---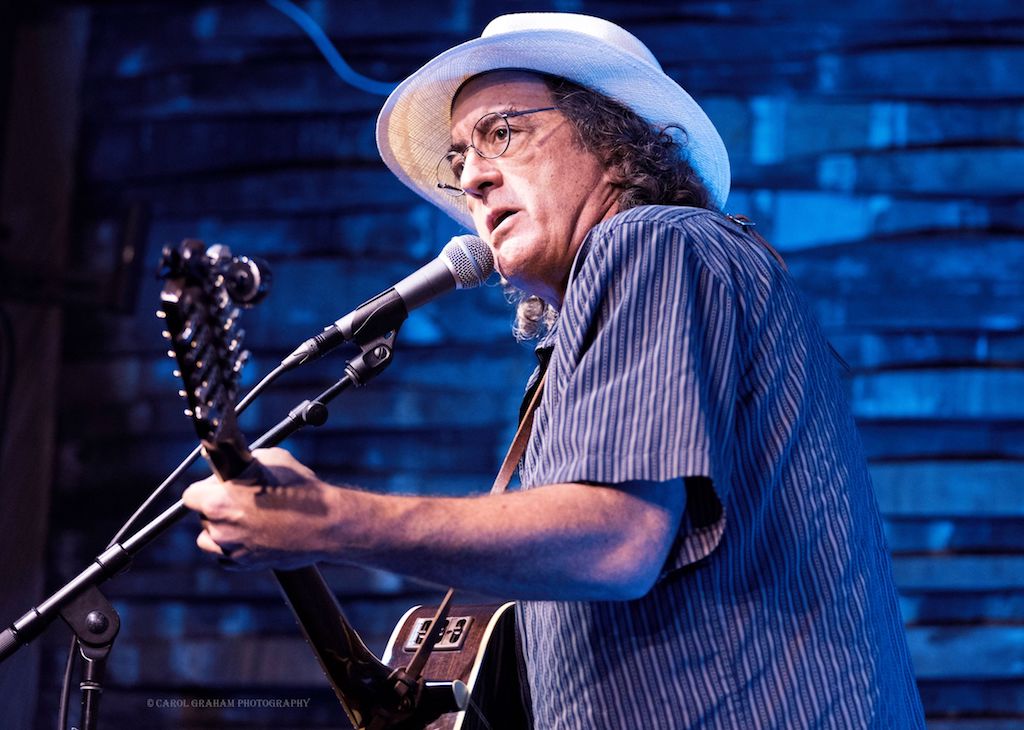 James McMurtry - Photo by Carol Graham
This week 10 ND photographers, from Scotland, the US, and Australia, select the cream of the roots music crop released this year. Nearly all the artists picked as favorites are familiar names, especially to readers of this column, but you'll also see a couple that are not so well known that certainly deserve your attention. As a whole they comprise a diverse playlist of roots music — note that only two chose the same album as their favorite. Many thanks to our photographers, who are identified after their picks, and to the artists whose work inspires us all.
Yola – Stand for Myself
If you know me at all, it will come as no surprise to you that this is my favorite album of 2021. While I loved Yola's debut, Walk Through Fire, the influence of producer Dan Auerbach was more than I preferred; he leaned on her soul and blues notes over her country side. Stand For Myself finds her bringing back that Roberta Flack-meets-Dolly Parton country soul that first made me love her. — Chris Griffy
Los Lobos – Native Sons
This legendary East L.A. band took a gamble on this release: an album full of covers inspired by their many influences from Los Angeles. The opening track symbolizes the roots of the early Chicano rock sound of "Love Special Delivery" by Thee Midniters. There's also Dave Alvin's "Flat Top Joint," The Beach Boys' "Sail On, Sailor," and War's "The World Is a Ghetto." Of the traditional tunes, Lalo Guerrero's "Los Chucos Suaves" is a shining tribute to their hero. This is the one album that has been blasting on my stereo and in my truck since the day it came out. Viva Los Lobos! — Peter Dervin 
Allison Russell – Outside Child
This album is a triumphant reclaiming of Russell's life from the horrors of an abusive childhood, exquisitely told and surprisingly bright. Her performance of the album at this year's Newport Folk Festival was a remarkable testament to the best of being human. — Jim Brock 
James McMurtry – The Horses and the Hounds
This 10-song album is full of soulful expression and emotional maturity. Few artists have the ability to take the listener on a journey down a road as full of place and time as McMurtry does here. In taking a hard look at growing older in "If It Don't Bleed," he intones: "Now it's all I can do to just get out of bed / There's more in the mirror than there is up ahead."
To drive the point home, the title track goes:
On the Trail's Inn Motel sign rides a warrior
With his horse run out and his lance a'pointed down
That's as far as he's gonna get, he surely knows what's coming next
He's just waiting on the horses
The horses and the hounds.
Backed by David Grissom and Charlie Sexton, with vocals by Betty Soo and Akina Adderley, McMurtry's songs are wordscapes akin to a painter's color palate that is used to create the resultant masterpiece. — Boom Baker
James McMurtry – The Horses and the Hounds
I knew this would be my album of the year as soon as I heard "Canola Fields," a teaser track released before the full album. Its lyrics include the best lines of the the year:
In a way back corner of a cross-town bus
We were hiding out under my hat
Cashing in on a thirty-year crush
You can't be young and do that.
I played this album on repeat for weeks, and each time heard something different. The other tracks on the album are just as stellar. — Carol Graham
Andrea von Kampen – That Spell
Ten songs full of romance, daydreams, and vivid memories. Von Kampen's guitar picking style, euphonious voice, and simple approach to expressing these songs pays off dividends. A gem. — Anthony Mulcahy
Steve Earle and The Dukes – J.T.
Steve Earle wrote in the liner notes, "For better or worse, right or wrong, I loved Justin Townes Earle more than anything else on this earth. That being said, I made this record, like every other record I've ever made … for me. It was the only way I knew to say goodbye." The album mourns the passing of a great talent way too soon. J.T. was my friend and this album hit me deeply. — C. Elliott 
Sierra Ferrell – Long Time Coming
Ferrell created a buzz amongst Americana fans here in Australia through her stellar appearances at the 2018 and 2019 Out On The Weekend festival.  This album, her major label debut, and aptly titled, is a seamless blend of bluegrass, old-time, honky-tonk, western swing, gypsy jazz, calypso and more. Superbly produced and arranged, there's not a weak track. And, man, what a voice. — Steve Ford 
The Immediate Family – Self-titled 
This band was 50 years in the making. Danny Kortchmar, Waddy Wachtel, Leland Sklar, Russ Kunkel, and Steve Postell played on some of the most memorable albums of all time before stepping out on their own. The album features a dozen original tunes along with two covers of songs they played on the original recordings: Jackson Browne's "Somebody's Baby" and Warren Zevon's "When Johnny Strikes Up the Band." It's hard to nominate legends like these as "Best New Band of 2021." But hey, some things just can't be rushed. — Lou Montesano
The Steel Woods – All of Your Stones 
This album is more than a nod to the sudden passing earlier this year of band founder, songwriter, and lead guitarist extraordinaire Jason "Rowdy" Cope. Prior to forming the band with vocalist Wes Bayliss, Cope was best known as Jamey Johnson's lead guitarist. The album is a mix of the Southern rock and honky-tonk sound for which they have become famous. Ironically, the songs "Ole Pal" and "Run On Ahead" are fitting tributes to Cope, though they were written and recorded prior to his death. It's a somber, yet ultimately powerful record that stands as a reminder of the creativity and talent the man exuded. — Kevin Smith 
Now, the photos. Click on any photo below to view the gallery as a full-size slideshow.
---